Robinhood Is Having Its 'DeleteUber' Moment and Public Is Profiting From It
After popular investment application Robinhood froze trading of GameStop and AMC stock early Thursday, the financial services company's top competitors saw opportunities for personal growth.
Public, another leading investment app, quickly rolled out a promotional offer that incentivized membership referral, as Robinhood's customer review ratings plummeted and the corporation became subject widespread criticism, as well as a class action lawsuit.
"We are doubling the free stock slice value for member referrals today. Tell your friends," Public wrote on Twitter, posting its message on the heels of Robinhood's announcement regarding trade restrictions. The latter company cited "market volatility" as its rationale for suspending trade activity of certain stocks, which also included American Airlines, BlackBerry, Koss and Nokia, alongside GameStop and AMC Entertainment Holdings, Inc.
However, many accused Robinhood of appeasing Wall Street hedge funds to the detriment of investors using its services—with numerous critics, including Democratic Congresswoman Rashida Tlaib, comparing the move to "market manipulation."
Among the other companies whose shares were placed under Robinhood's restrictions, GameStop and AMC stocks saw surges in trading activity this week. Investors poured funds into both corporations' stocks—a strategy that can be traced back to Reddit's /WallStreetBets chat forum—which sent market values soaring and caused significant losses for hedge fund short sellers who anticipated decreasing prices. While individual investors faced restrictions Thursday, hedge funders did not.
"This is unacceptable," tweeted Democratic Rep. Alexandria Ocasio-Cortez, one of multiple public figures who weighed in on Robinhood's trading regulations. "We now need to know more about @RobinhoodApp's decision to block retail investors from purchasing stock while hedge funds are freely able to trade the stock as they see fit."
Public briefly set similar restrictions for individual investors seeking to freely trade stock of GameStop, AMC and other companies Thursday, as did a handful of additional investment apps.
"Our clearing firm, Apex Holdings, has decided to halt the buying of $KOSS, $GME, and $AMC," the company tweeted around 11:30 a.m. ET. "We are in close contact with the firm and will make sure to keep our members informed as soon as we get updates."
Public confirmed the trade restrictions were lifted roughly three hours later in a subsequent tweet. Hundreds of social media users flooded the post's comments section with remarks expressing gratitude to the company and interest in becoming a member. Several comments noted users' intentions to abandon Robinhood for Public memberships.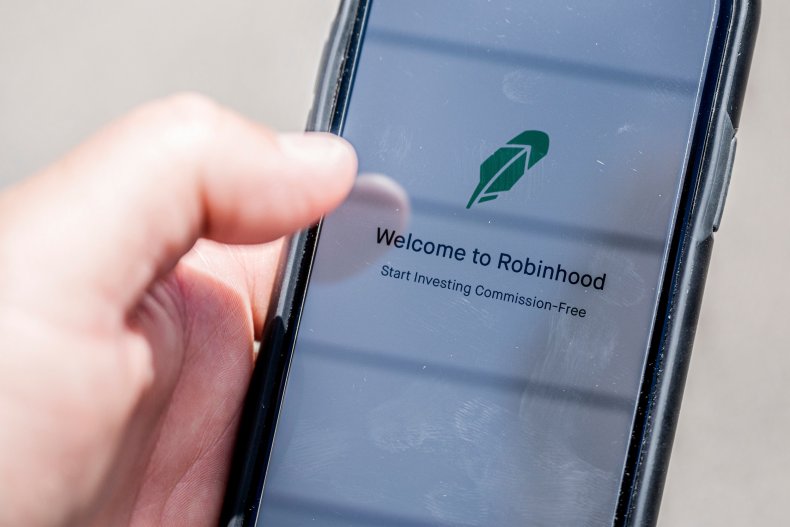 "IM DONE," one Twitter user wrote. "Im no longer a Robinhood trader...Im taking my $17.87 life savings to Public.com."
The extensive public backlash directed toward Robinhood is reminiscent of 2017's campaign against Uber, the global ride sharing app that, like Robinhood, had established near-total dominance over all competitors prior to its lapse in user approval. Criticisms of Uber came amid a range of allegations against the company, ranging from sexual harassment to scabbing (or strike-breaking) in pursuit of elevated profits.
While Uber survived its drop in favorability, its competitors, most notably, Lyft, clearly benefited from the #Delete campaign. As Uber's market shares fell, Lyft's increased. The company ultimately expanded its reach to include dozens of additional cities, where it previously existed in just a few. Years after the fact, Uber remains a prominent ride-sharing platform, although it does not possess the market monopoly it once had.
Newsweek reached out to Public for comment, but did not receive a reply in time for publication.