Referendums Will Unlock Moscow's Full War Power: Medvedev
Former Russian President Dmitry Medvedev said Tuesday that voter referendums should be held in conflict-ridden regions in Ukraine to increase Russia's stronghold for years to come.
Medvedev, deputy chairman of Russia's Security Council since 2020, said in a Telegram post that "systemic protection of the inhabitants" of the Donetsk (DNR) and Lugansk (LNR) People's Republics in the Donbas region is integral to "the restoration of historical justice."
The U.S. think tank Institute for the Study of War said Russian President Vladimir Putin is unsure about his next move after Ukraine recapturing more than 3,000 square miles in Kharkiv in the northeast region.
The Moscow Times, an independent online publication based in Amsterdam, reported Tuesday that the DNR and LNR will stage referendums from September 23 to 27. The same dates will be used for referendums by the occupied Kherson region and partially occupied Zaporizhzhia region.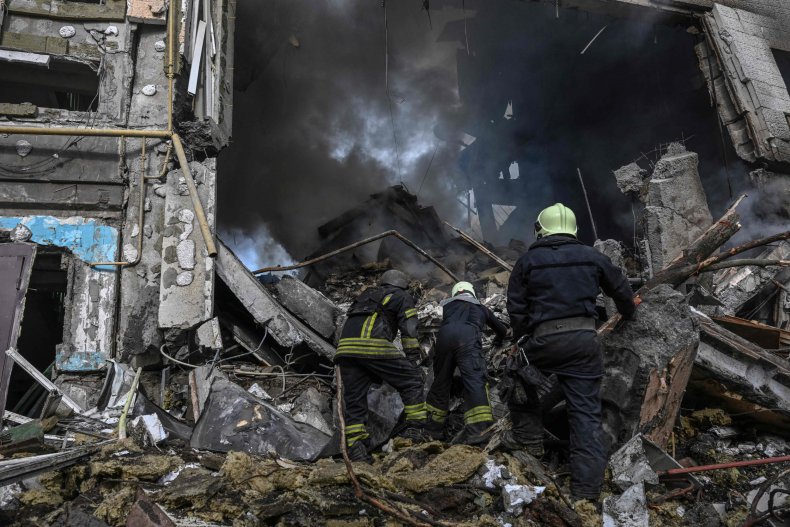 Andriy Yermak, head of the Office of the President of Ukraine, said in response that "the threat can be eliminated only by force."
Tatiana Stanovaya, a nonresident scholar at the Carnegie Endowment for International Peace, said in a Telegram post: "Everything that is happening today [calls to hold referendums] is an absolutely unequivocal ultimatum from Russia to Ukraine and the West."
Medvedev, who was Russian president between 2008 and 2012, then prime minister from 2012 to 2020, wrote: "[Referendums] completely change the vector of Russia's development for decades. And not only our country. Because after their implementation and the acceptance of new territories into Russia, the geopolitical transformation in the world will become irreversible."
Medvedev said that a ballot-initiated process would protect citizens in the eastern portion of Ukraine due to an expanded military operation in Moscow.
"Encroachment on the territory of Russia is a crime, the commission of which allows you to use all the forces of self-defense," he wrote. "But it is no less important that after the amendments to the Constitution of our state, not a single future leader of Russia, not a single official will be able to reverse these decisions."
The referendums "are so feared in Kyiv and in the West," Medvedev added, which is why they are necessary.
It's not just Medvedev but also legislatures in the self-proclaimed Russian republics now openly discussing referendums.
The leader of the Donetsk rebel group, Denis Pushilin, reportedly said on Tuesday that a vote on joining Russia was overdue.
"I think that people have long been waiting for a referendum here and it will probably be a political move that will help ensure the safety of civilians," according to the Kyiv Post, which referenced Russian news agencies quoting Pushilin on state TV.
Kremlin propagandist and RT Editor-in-Chief Margarita Simonyan said on Telegram that such a move would allow Moscow to more easily threaten NATO with retaliatory strikes for Ukrainian counterattacks in a "Crimean scenario," in reference to a referendum after Moscow annexed the peninsula in 2014 and reclaimed it as its own.
The British Ministry of Defense said Tuesday that Ukrainian attacks have forced Putin to have "almost certainly relocated its KILO-class submarines," of its Black Sea Fleet, from its home port of Sevastopol in Crimea to Novorossiysk in the Krasnodar region.
Alexander Khodakovsky, a commander for the pro-Russian Vostok Battalion and former political leader in the DNR, said Monday that Ukrainian troops are preparing additional attacks.
"The past week passed without significant changes on the front line, but the relative stability should not mislead anyone," Khodakovsky wrote. "The enemy is preparing, transferring forces and equipment, and accumulating resources."
Newsweek reached out to the Russian Defense Ministry for comment.