Refugee Numbers At Record High, Says United Nations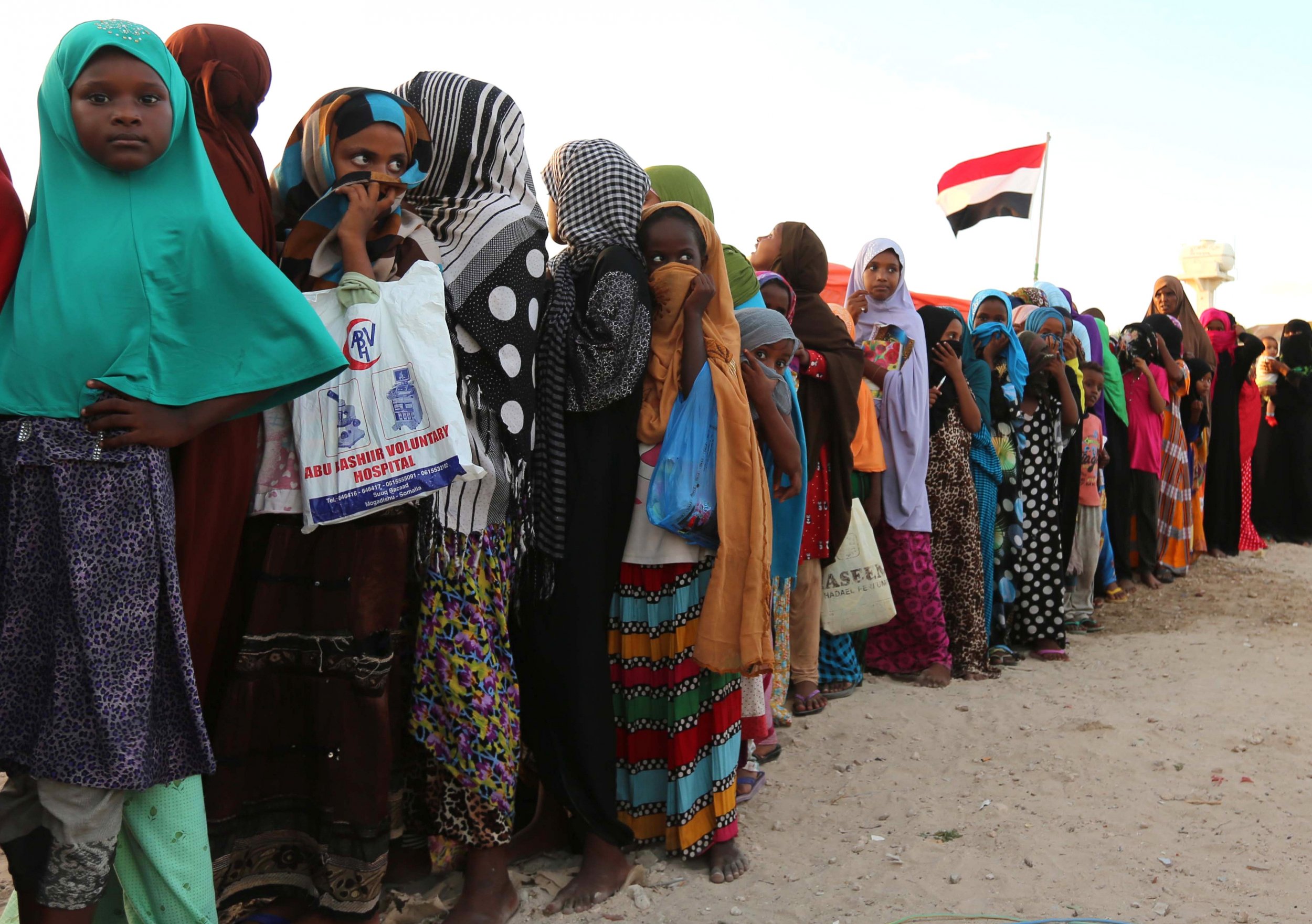 The number of people forcibly displaced worldwide is likely to exceed a record 60 million this year, the United Nations High Commissioner for Refugees (UNHCR) said on Friday.
Given the millions of refugees and asylum seekers who have crossed the Mediterranean so far this year, as well as the growing conflicts in the Middle East and Africa, this year the number of displaced people is set to be the highest yet. The previous record was in 2014, when a total of 59.5 million people were forced to leave their homelands.
The latest estimated figure includes 20.2 million refugees fleeing wars and persecutions, the most since 1992—and 700,000 more than last year—according to the UNHCR's Mid Year-Trends report. Syria remains the world's top source-country for refugees.
Asylum applications increased by 78 percent between January and mid-June over the same period in 2014, while the numbers of internally displaced people grew to an estimated 34 million.
The growth in highly violent conflicts around the world has nearly doubled since 2005, from 24 to 46, according to the Heidelberg Institute's conflict barometer. On November 5, the U.N. said that it expects the number of refugees and asylum seekers to have arrived in Europe by the end of 2015 to reach 1 million.
"Forced displacement is now profoundly affecting our times," UNHCR's High Commissioner for Refugees, António Guterres said in a statement. "It touches the lives of millions of our fellow human beings—both those forced to flee and those who provide them with shelter and protection … Never has there been a greater need for tolerance, compassion and solidarity with people who have lost everything."
The UNHCR's latest figures are not expected to decrease any time soon. Voluntary return rates—a measure of how many refugees can safely go back home—are at their lowest levels in over three decades, with only 84,000 people returning by mid-year against 107,000 by the same time in 2014.