Reopening Risks Double-Dip Recession if COVID-19 Surge Chokes Recovery
A resurgence in COVID-19 cases could be curbing America's economic recovery and brings the threat of a double-dip recession, economists have warned.
One economist warned that the continued spread of coronavirus in several major states could prove to be a "key risk" over the next few months, noting that the revival of lockdown measures to curb the spread of the virus would likely hamper efforts to restore economic growth.
Another expert said double dip recessions were "quite common" as an economic forecaster put the odds of another immediate downturn in GDP growth in the U.S. at around 25 percent.
The economists issued their warning as confirmed coronavirus cases in the U.S. topped the 3 million mark last week, and reached 3.3 million today following the lifting of lockdown measures nationwide.
Florida reported more than 15,000 new COVID-19 cases alone between Saturday and Sunday last week, a record rise in daily diagnoses.
Speaking to Newsweek by email, Capital Economics' Senior U.S. Economist Andrew Hunter said: "I think the key risk over the next few months is the renewed spread of the virus, which has already prompted 8 states to start reimposing some restrictions on activity and will probably convince more to follow suit over the coming weeks.
"For now it looks like this will be limited to things like enforcing mask wearing and imposing partial restrictions on bars, restaurants and other indoor spaces, which will probably cause the economic recovery to slow rather than resulting in a renewed downturn."
But he also said there would be a "clear risk of a second contraction" if states were to reimpose harsher lockdown measures, such as stay-at-home orders, amid an increase in COVID-19 infections.
"Even in that scenario though, the damage probably wouldn't be nearly as bad as the initial hit in March and April because firms have in large part already adapted to lockdown life in terms of take-out and delivery services and consumers have shifted towards online shopping," Hunter added.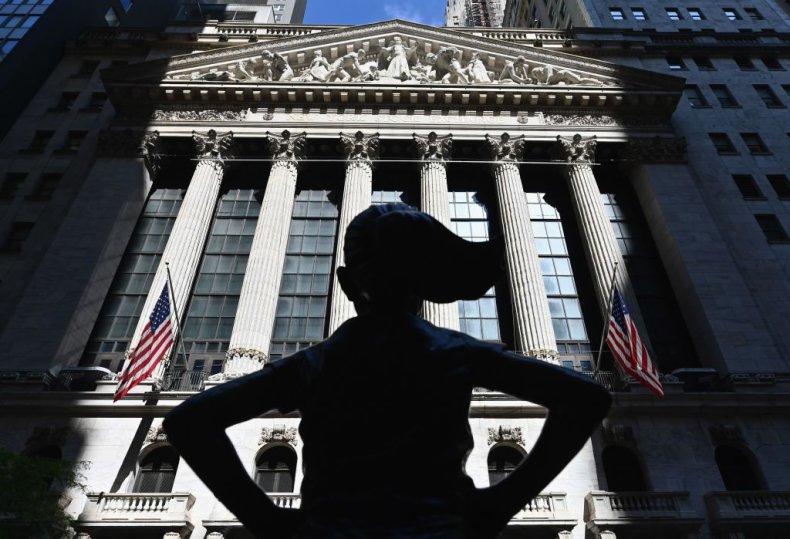 Harvard University Professor of Economics Kenneth Rogoff said the normal definition of recession was "just wrong" in light of the COVID-19 crisis.
"The right definition of recovery is when do we get back to where we started," the economist said, later adding that technical double dips were "quite common" in recoveries following recessions.
Economic trackers and indicators have similarly nodded at the grim possibility of another economic downturn following a short-lived bout of recovery.
Oxford Economics' recovery tracker fell for the second time in three weeks at the end of last month as fears over public health increased with a rise in COVID-19 cases.
"It's now evident that the economy is entering Q3 with much less momentum than previously anticipated," the forecaster said in a note. "A mismanaged health crisis across many states means short-term gains will transform into medium-term sluggishness as social distancing relaxation is reversed and virus fear lingers."
Gregory Daco, the chief U.S. economist and Oxford Economics, said the forecast had put the odds of a double dip recession at 25 percent in the U.S.
"We're concerned the latest health developments will lead to a double dip, or at least a stalling of the recovery," he said. "Forty of the 50 states, accounting for about 85% of national GDP, are now witnessing a rise in cases and are reversing their relaxation of social distancing measures."
Other signs point to the possibility of stalled economic recovery following the huge downturn sparked by the outbreak of COVID-19 across the globe.
Bloomberg reported on Saturday that the restaurant booking app OpenTable had witnessed reservations decline in late June after a brief recovery, indicating that consumer comfort in visiting restaurants has slid as the coronavirus has spread.
A Morning Consult poll published earlier this month also found that Americans had become less comfortable with visiting cinemas, restaurants and gyms amid a rise in COVID-19 cases.
A little more than a third of U.S. adults (35 percent) told the pollsters they were comfortable with going out to eat, while just 18 percent said they would be comfortable going to the gym.
Bloomberg further reported that Federal Reserve Bank of Dallas data showed the U.S. unemployment rate leveled off at roughly 60 percent in June after a sharp rebound in May. Bureau of Labor Statistics data for June put the nationwide unemployment rate at 11.1 percent, marking a 2-point decline on May.
The Federal Reserve Bank of New York also delivered bad economic news last week, noting that its weekly economic index gauging real economic activity was at minus 6.8 percent for the week ended July 4, and hit a low of minus 7.6 percent the week before.