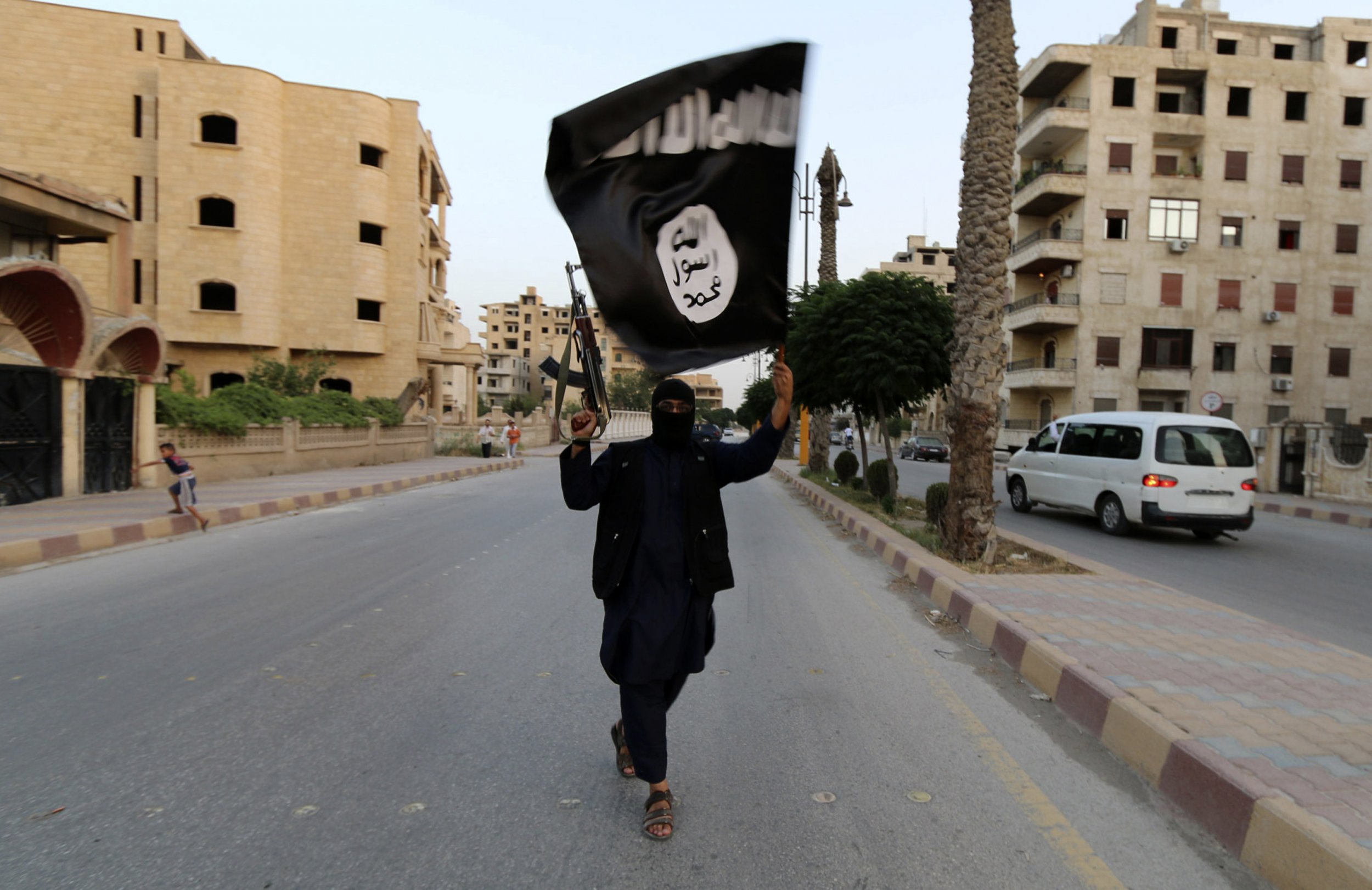 Updated | According to the SITE Intelligence group, a jihadist threat watchdog, the Islamic State (ISIS) claimed that an American hostage was killed in a Jordanian airstrike on the terrorist group on Friday. The woman's name, Kayla Mueller, was previously withheld for her safety. Her family confirmed the name and publication of it to NPR after the ISIS claims were widely publicized. The strike was in northern Syria and Mueller was allegedly killed when the building she was held captive in collapsed.
According to jihadist information translated by SITE, the airstrike hit ar-Raqqah at noon local time during prayer time. "Allah made their pursuit disappointed and deterred their cunning, and no mujahid was injured in the bombardment, and all praise is due to Allah," the translated message read.
Mueller is believed to be the last American hostage ISIS had in captivity. She was captured in August 2013 while driving in Aleppo with her boyfriend. According to Didier François, a French reporter held captive by ISIS and later released, female hostages "had a bit more freedom of movement" than the male hostages, however, "being a woman doesn't make it easier" in captivity. During François' interview with CNN, he offered little information about the American female hostage, worried that he might impact her treatment in captivity.
The Jordanian government launched a series of airstikes against ISIS after the group claimed responsibility for the death of a Jordanian pilot, a first lieutenat. The group released a video of him being burned to death and Jordanian officials said their response to the Islamic State would be "strong, earthshaking and decisive."
ISIS' claims could not be verified. The United States State Department could not confirm reports that the hostage was killed in the airstrike, according to Reuters. White House Press Secretary Eric Schultz told reporters the administration had "not seen any indication to corroborate those claims [of her death]" but is "deeply concerned" about the report.
This is a developing story and will be updated as more information becomes available.