Report: Black Box Suggests Russian Plane Had 'Violent, Sudden' Crash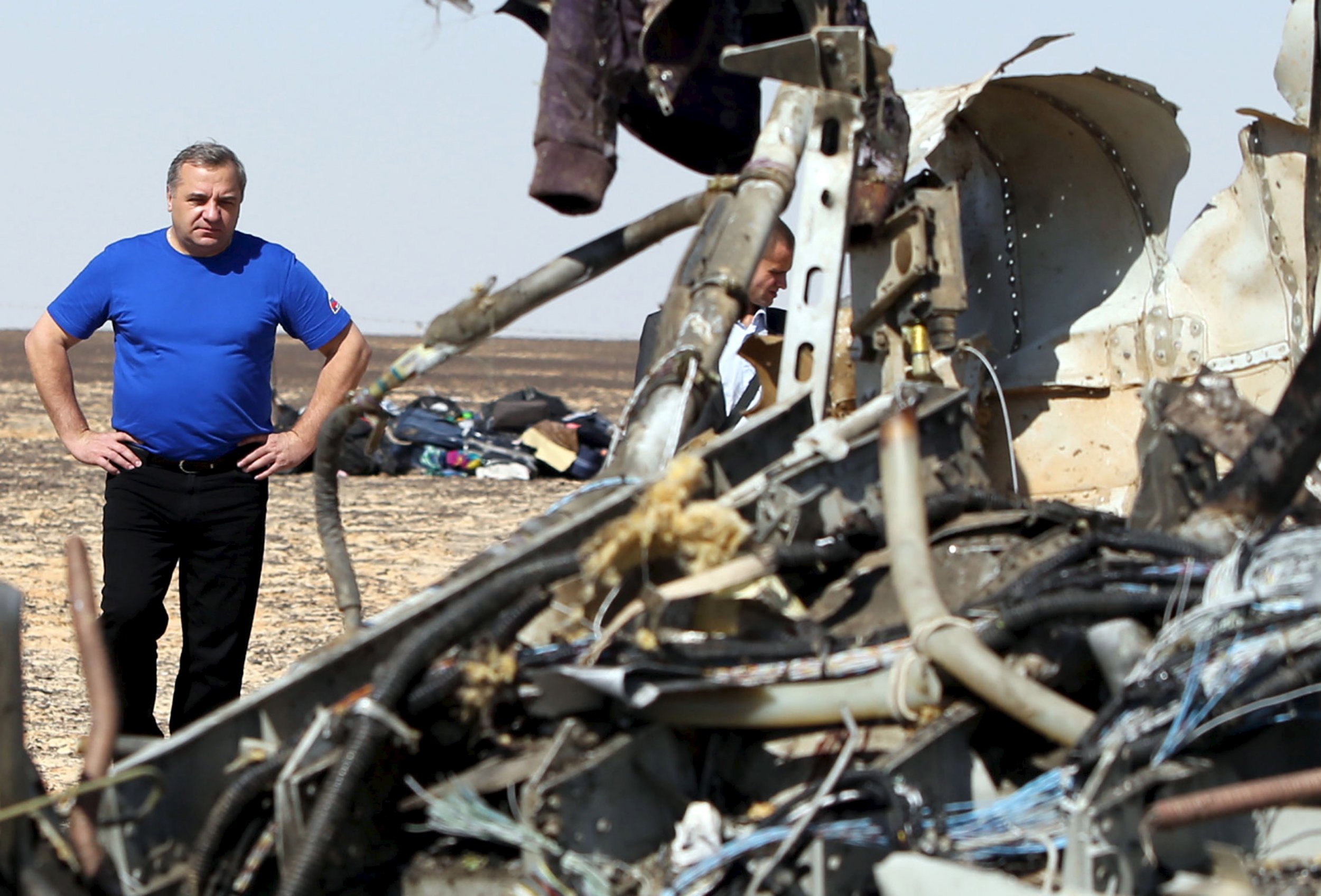 Updated | A black box recovered from a downed Russian airliner suggests the plane had a "violent, sudden" end, an anonymous source told Agence France-Presse on Friday.
The plane carrying 224 people crashed in the Sinai Peninsula while traveling between the sea resort of Sharm el-Sheikh and St. Petersburg, killing everyone on board. Though the cause of the crash has not been determined, a U.S. official said Wednesday that early intelligence reports indicate the plane was brought down by a bomb. President Barack Obama said the United States is "seriously considering" the possibility.
"Everything was normal during the flight, absolutely normal, and suddenly there was nothing," AFP's source said of one of the two black boxes recovered from the wreckage this week. A French aviation source told the BBC the flight did not experience a technical failure.
When rumors of a possible bomb on board first began swirling earlier this week, both Egyptian and Russian officials said it was too soon to determine a reason for the crash. "The investigation team does not yet have any evidence or data confirming this hypothesis," Egypt's minister for civil aviaition, Hossam Kamal, said Thursday.
As the investigation into the plane's demise turns to a possible bomb, Russia finally suspended flights to Sharm el-Sheikh on Friday afternoon after allowing planes to travel there for six days following the crash. Russian authorities are now working to transport 50,000 Russians on vacation in the area back home.
German airline Lufthansa and Swiss airline Edelwiss canceled flights to Sharm el-Sheikh on Thursday. The Irish Aviation Authority redirected flights from the sea resort.
The United Kingdom briefly suspended flights to and from the area earlier this week. On Thursday, the U.K. allowed flights from Sharm to return with increased security measures because an estimated 9,000 British holidaymakers were stranded in the resort town. U.K. investigators believe a bomb was put into the hold of the plane, the BBC reported on Friday.
Groups affiliated with the Islamic State militants, also known as ISIS, took responsibility for the attack online, but their claims have not been substantiated.
This story has been updated to include information from a report about the United Kingdom's investigation into the crash.