Republican Representative Mike Turner described Donald Trump's actions towards Ukraine as "alarming" and "not OK," but defended the president against the impeachment inquiry moving forward rapidly in the House Intelligence Committee.
Turner's comments came in an interview with CNN's State of the Union on Sunday, during which he largely defended the president, while criticizing House Intelligence Committee Chair Adam Schiff, a Democrat from California. But the GOP lawmaker, who represents Ohio, also criticized the president's actions towards Ukraine. After anchor Jake Tapper outlined the allegations that had been laid out by multiple credible witnesses, Turner admitted it was concerning.
"Well, of course, all of that is alarming. And as I've said from the beginning, I think this is not OK," the congressman said. "The president of the United States should not have even in the original phone call [with Ukraine's president] be on the phone with the president of another country and raise his political opponent. So no, this is not OK," he stated.
The Republican from Ohio went on to argue, however, that there was "no quid pro quo" involved with the president's efforts to pressure Ukraine to open an investigation into unsubstantiated claims against former Vice President Joe Biden's son Hunter's business dealings in the country, as well as a probe into a debunked conspiracy against Democrats and 2016 election interference. Turner's assertion is counter to the sworn testimony of multiple witnesses, who have testified that Trump temporarily withheld nearly $400 million in military aid to Ukraine as part of his effort to pressure the Eastern European nation. The representative dismissed this testimony as "hearsay."
When asked about Trump's controversial twitter attack against former U.S. Ambassador to Ukraine Marie Yovanovitch while she was testifying last week, Turner noted that he did not approve of that action by the president. "I find the president's tweets generally unfortunate," he said. But the representative insisted that this did not rise to the level of "witness intimidation" as Schiff, and others, had suggested.
Republicans have put forward several strategies to defend the president against the fast-moving impeachment investigation. Turner's remarks, arguing there was "no quid pro quo," were used by GOP lawmakers more widely earlier in the inquiry, before multiple witnesses testified that military aid was withheld in connection to Trump's desire to have Ukraine investigate his political rivals.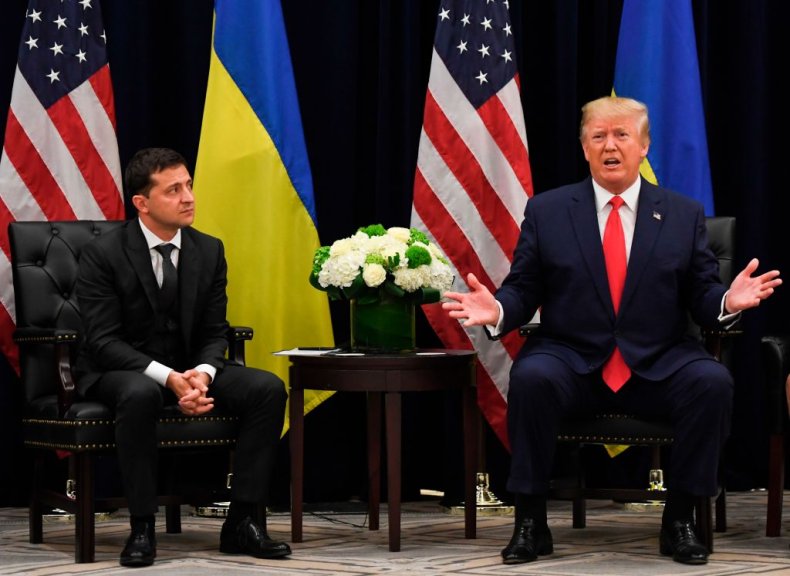 Other Republicans, Trump administration officials and the president have attempted to discredit the witnesses. They have suggested that they are all members of the "swamp," Democrats or so-called "never Trumpers." But that description is highly misleading, as many of those who testified were appointed by the president's administration or have served under multiple governments, led by Republicans and Democrats.
GOP House Minority Whip Steve Scalise, who represents Louisiana, tried to dismiss those who testified as "Schiff's witnesses" during an interview with Fox News anchor Chris Wallace on Sunday. But the journalist pushed back, fact-checking the congressman's remark.
"Well wait a minute, no sir," Wallace said. "They're career foreign service officers and these are people who worked in the Trump administration."