Republican Congressman Blasts Trump's 'Weak Move' in Syria, Says It's 'Not Making Us Safer'
Republican Congressman Adam Kinzinger called President Donald Trump's decision to withdraw troops from northern Syria a "weak move" that is "not making us safer."
"I don't understand how a president that claims he's the toughest President ever would do such a weak move like this," Kinzinger, who represents Illinois' 16th District, said in an interview with CNN on Thursday.
"These decisions are not making us safer," the GOP congressman, a former U.S. Air Force officer, argued. "The stronger military we have certainly is, but ... this is a really bad decision. And it was a really bad action," he added.
Kinzinger and many other Republican lawmakers have been highly critical of Trump's sudden decision to pull back U.S. forces in Syria from an area near the Turkish border, where they were bolstering the Kurdish-led Syrian Democratic Forces (SDF) in the fight against the extremist militant group the Islamic State (or ISIS). Trump made the decision after speaking with Turkey's President Recep Tayyip Erdogan on Sunday. Although Turkey and the U.S. are allied through the North Atlantic Treaty Organization (NATO), Ankara has long been in conflict with Kurdish groups that it considers terrorists.
Republican and Democratic lawmakers in Washington warned that Turkey's advance would target the Kurds, with whom the U.S. has been allied in the fight against ISIS, while also benefiting ISIS and American adversaries Iran and Russia, which are also involved in the Syrian war. Contrary to Trump's argument that "any unforced or unnecessary fighting by Turkey will be devastating to their economy," Turkish forces quickly engaged with Kurds. At least 16 SDF fighters had reportedly been killed in confrontations with Turkish forces as of Wednesday.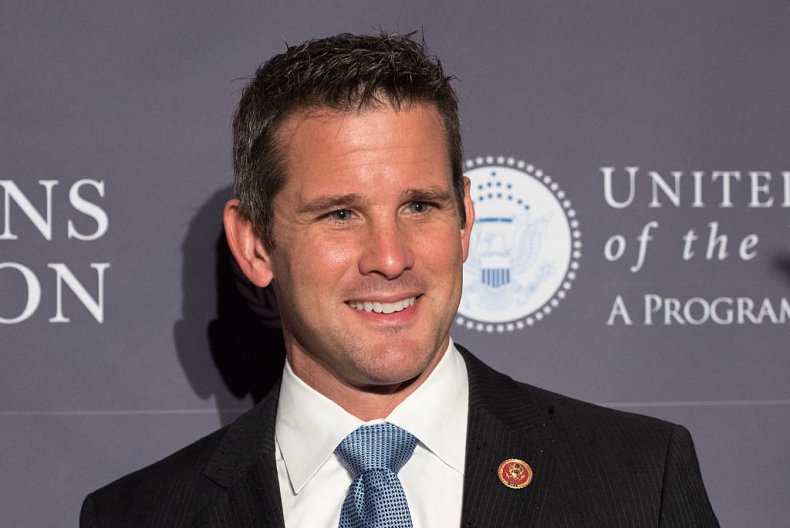 "He took an oath of office to protect the nation against all enemies, foreign and domestic. There's no bigger enemy to our nation than ISIS," GOP Senator Lindsey Graham of South Carolina, who is generally a key Trump ally, told Axios reporter Jonathan Swan on Tuesday evening. "And there's no way we can protect the country from radical Islam without partners like the Kurds," the Republican lawmaker asserted.
"Nobody besides Trump believes the president's claim that the U.S. is not abandoning the Kurds," he added.
"Pull my name off the 'I support Donald Trump' list," Congressman John Shimkus, who represents Illinois' 15th District but is not seeking reelection, said during a Thursday interview with KMOX News Radio 1120. He called Trump's Syria decision "terrible and despicable."
Graham, along with Democratic Senator Chris Van Hollen of Maryland, has led a congressional effort to sanction Turkey for its actions against the Kurds. Trump has suggested he agreed with sanctions on Wednesday, despite having allowed Turkey to move forward.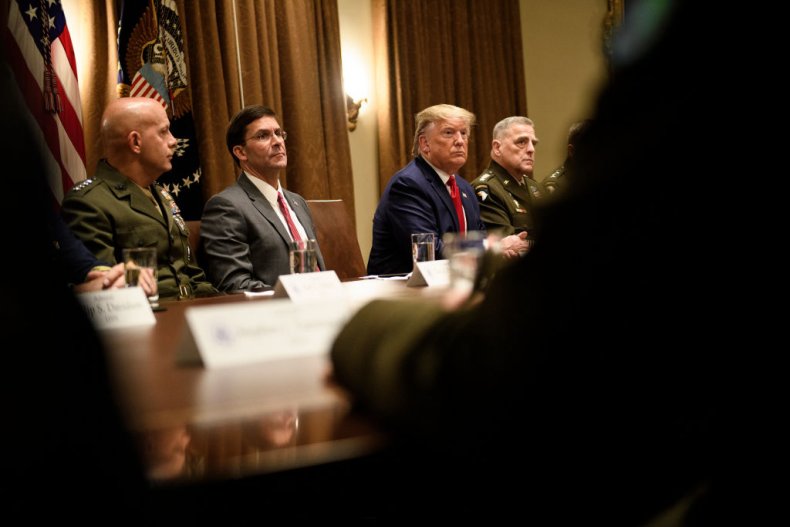 "I do agree on sanctions, but I actually think much tougher than sanctions if he doesn't do it in as humane a way as possible," the president told reporters. On Thursday he added via Twitter: "I say hit Turkey very hard financially & with sanctions if they don't play by the rules! I am watching closely."
However, the president has also attempted to defend his highly controversial decision.
"Turkey has been planning to attack the Kurds for a long time. They have been fighting forever. We have no soldiers or Military anywhere near the attack area. I am trying to end the ENDLESS WARS," he tweeted.