Republican Doug Collins Apologizes For Saying Democrats 'Love' Terrorists Hours After Saying He Would Not Apologize
After initially declining to express regret for accusing his Democratic colleagues of being "in love with terrorists" in the wake of the United States killing of a top Iranian general, Rep. Doug Collins (R-GA) reversed course Friday by issuing an apology.
"Let me be clear: I do not believe Democrats are in love with terrorists, and I apologize for what I said earlier this week," Collins, the top Republican on the House Judiciary Committee, wrote in a series of tweets.
He went on to explain that the crux of his frustration with Democrats came from the House passing a War Powers Resolution Thursday in an attempt to reign in President Donald Trump's ability to conduct further military action against Iran without the permission of Congress. The legislation intended to curb Trump's military power was in response to his ordering of the killing of top Iranian General Qasem Soleimani amid heightened tensions with Iran.
"As someone who served in Iraq in 2008, I witnessed firsthand the brutal death of countless soldiers who were torn to shreds by this vicious terrorist," Collins continued. He remains active in the Air Force Reserve and served a deployment to Iraq from 2008-2009. "Soleimani was nothing less than an evil mastermind who viciously killed and wounded thousands of Americans."
"These images will live with me for the rest of my life, but that does not excuse my response on Wednesday evening," Collins added.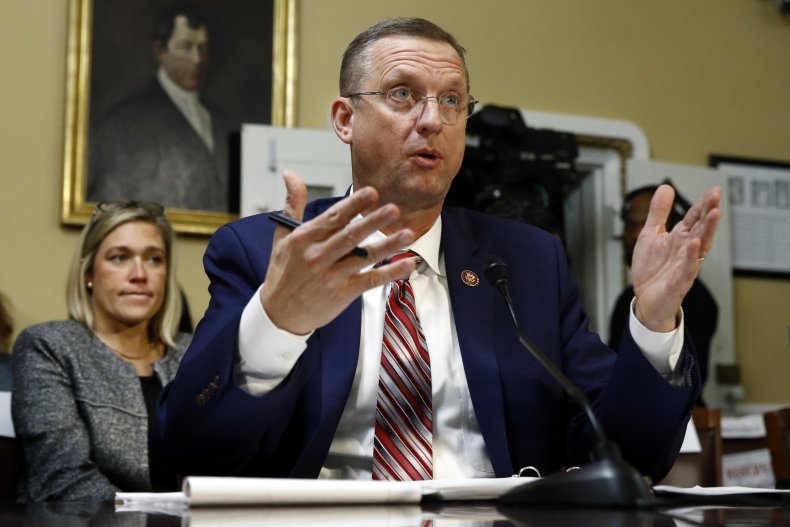 Speaking on Fox Business to Lou Dobbs Wednesday, Collins made his accusations that Democrats were "in love with terrorists," quickly igniting backlash and calls for him to apologize.
"They're in love with terrorists," Collins claimed to the network. "They mourn Soleimani more than they mourn our Gold Star families who are the ones who suffered under Soleimani. That's a problem."
Appearing again on Fox News Friday just hours before his apology on Twitter, Collins walked back his claims slightly. He said Democrats have refused to label Soleimani a "terrorist," despite most of his Democratic colleagues doing so when speaking with reporters since the general's death.
"I think their actions are betraying [Trump] at this point. Do all of them love terrorists? No," Collins elaborated. "I think the issue that we have here though is the fact that they won't acknowledge that he was a terrorist, they won't acknowledge the fact that this was a good thing for the world—for Soleimani to be taken out—and, from my perspective, that needs to be called out."
The two political parties continue to hold diametrically opposed positions when it comes to the killing of Soleimani. Following a classified briefing from top administration officials Wednesday, Democrats emerged frustrated, claiming there was no evidence presented to justification there was an "imminent threat" posed to Americans by Soleimani—as Trump as contended—and that the president lacks a long-term de-escalation plan to ensure a new war does not erupt.
Republicans walked away from the meeting satisfied that Trump's actions were justified and were confident in the administration's ability to prevent an escalation in the conflict. Sens. Mike Lee (R-UT) and Rand Paul (R-KY) were among the few Republicans who sided with Democrats to voice their frustration and concern over the situation.