Republican Group Supports Trump Impeachment Inquiry: If Allegations Against President Are True, 'That's Simply Unacceptable'
Republicans for the Rule of Law (RRL), a conservative group whose stated purpose is "defending the institutions of our republic," have voiced their support for an impeachment inquiry into President Donald Trump initiated by House Speaker Nancy Pelosi.
Despite having previously resisted calls from progressive lawmakers to launch proceedings, Pelosi on Tuesday afternoon announced that the House will proceed with a formal impeachment inquiry of Trump, accusing the president of seeking assistance from a foreign leader to investigate a political rival.
"Today I'm announcing the House of Representatives is moving forward with an official impeachment inquiry," Pelosi said. "This week, the president has admitted to asking the president of Ukraine to take actions which would benefit him politically."
Speaking to Newsweek after the Speaker's announcement on Tuesday, Chris Truax, a spokesperson and legal adviser for RRL, said "We fully support Congress proceeding in a thoughtful and deliberate way," and stressed that "America needs all the facts to come out."
"Whether that investigation results in articles of impeachment remains to be seen," he said. "First you have to do the investigation, develop all the evidence and determine if that would support articles of impeachment."
"We're in the early stages."
RRL was established last March when reports surfaced of Trump's intentions to potentially dismiss then-special counsel Robert Mueller. The highly-anticipated 448-page redacted report into Russian meddling in the 2016 presidential campaign, released by Attorney General William Barr in April, revealed that the president had indeed attempted to discharge the special counsel in June 2017, but former White House counsel Don McGahn refused.
Since then, RRL have aired dozens of advertisements on Fox News and other cable news channels to "encourage speaking up from Republicans" on Trump-related matters. The group's most recent clip, aired on MSNBC earlier this month, called out Trump and Vice President Mike Pence for being unconcerned about the "corruption" that occurs when foreign leaders and governments spend money renting out the resorts and properties owned by the president's family businesses.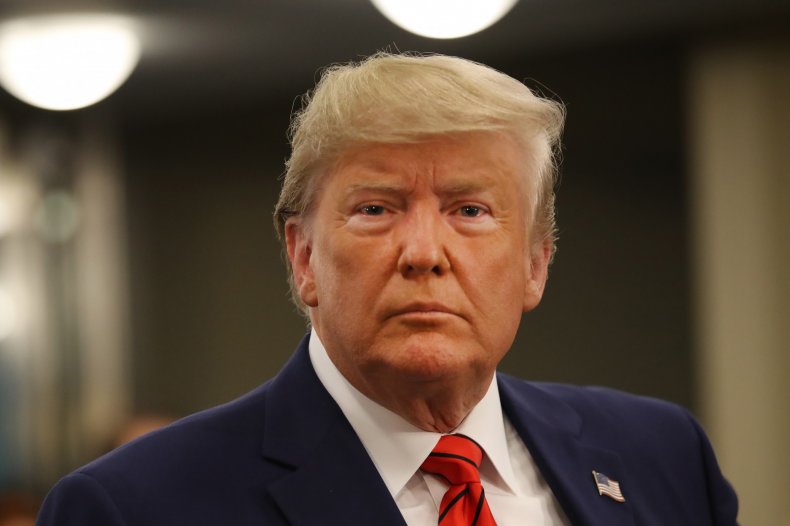 Although Democrats have been divided over launching an impeachment inquiry over Trump's alleged past offences, the House reached a tipping point after the president's administration was accused of pressuring the newly-elected Ukrainian president, former comedian Volodymyr Zelensky, to investigate 2020 candidate Vice President Joe Biden's son, Hunter Biden.
An unidentified whistleblower, reportedly concerned about a phone call between Trump and Ukraine, filed a formal complaint. Although the White House has attempted to withhold the complaint from Congress and the public, several news publications have alleged through various reports that it is related to Trump's communications with Zelensky.
Truax notes that RRL is "in favor of establishing the facts," through the impeachment inquiry because of the "administration's refusal to cooperate with normal congressional oversight." However, he asserts that lawmakers should remain focused on gathering evidence and "not jump the gun."
"Wherever the facts lead, that's where we have to go with the country," he said. "If nothing turns out, then okay, we move on but if [it is revealed that Trump] did some of the things he's speculated to have done, that's simply unacceptable and he can no longer continue as president."
"It might well require formal impeachment, but that's because at that point Donald Trump would be a clear threat to American democracy."
The GOP-led Senate lawmakers voted unanimously earlier today to have the whistleblower complaint released to the House and Senate Intelligence Committees. The move indicates that even Republicans want to uncover the truth behind the complaint and are not willing to back the Trump administration's attempts to withhold it.
"That's exactly the kind of seriousness that we need to see from Congress," Truax said of the vote. "It was a non-binding resolution but it was unanimous."
"The real focus has to be not on the political aspects of who benefits and who doesn't benefit from these things. The focus has to be on the rule of law and defending America's democratic institutions."
The chart below, provided by Statista, shows where House Representatives currently stand on impeachment.