Republican Senator John Kennedy Tells Democrats to Stop Talking About Impeachment: 'Go to Amazon, Buy a Spine and Do it'
Sen. John Kennedy, a Louisiana Republican, urged Democrats to "go hard or go home" on the issue of impeachment.
House Speaker Nancy Pelosi, a California Democrat, announced on Tuesday that the House would begin an impeachment inquiry into President Donald Trump.
Pelosi finally moved on impeachment after the balance among her party's congressmembers shifted in favor of impeachment amid the Ukraine whistleblower affair.
"My response to them is go hard or go home," Kennedy, a member of the Senate Judiciary Committee, told The Hill.
"If you want to impeach him, stop talking. Do it. Do it. Go to Amazon, buy a spine and do it. And let's get after it...I think the public will feel like it's more harassment."
There are six House committee investigations into Trump that will now fall under the impeachment inquiry.
If the House eventually votes to impeach Trump, he will face trial by the Republican-controlled Senate and could potentially be removed from office.
Once the trial is over, the Senate votes on each count with which the president is charged, though it takes a two-thirds majority to convict.
"The president must be held accountable. No one is above the law," Pelosi said in her statement announcing the inquiry.
The Democratic leadership's sudden shift comes after an intelligence whistleblower lodged a complaint with the Inspector General's office about President Trump's conduct towards Ukraine.
At the center of the complaint, the release of which the Trump administration is blocking, is reportedly an allegation that the president threatened to withdraw military aid from Ukraine.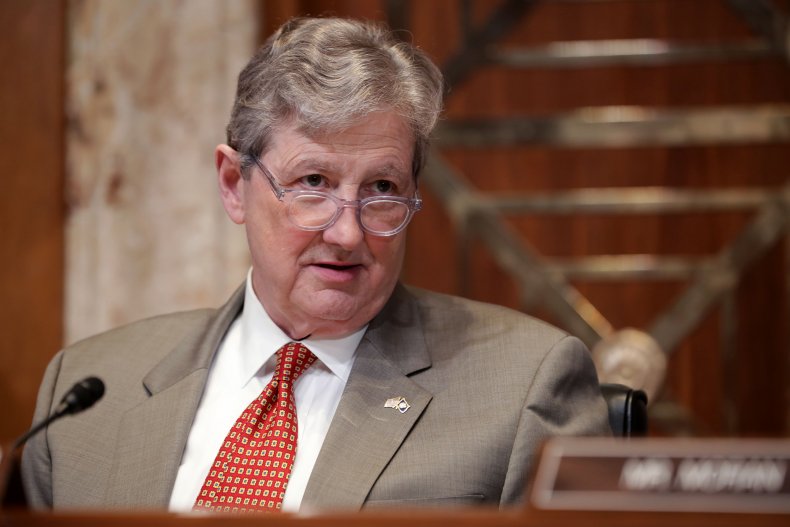 In exchange for releasing aid to Ukraine, which is battling Russian separatists, Trump allegedly wanted the country's prosecutors to investigate Hunter Biden, a businessman operating in the country and son of the Democratic Party's leading 2020 candidate, former vice president Joe Biden.
Trump has promised to release the transcript of a call between himself and Ukraine's President Volodymyr Zelensky, which forms only part of the whistleblower's complaint.
The president denies any wrongdoing. "PRESIDENTIAL HARASSMENT!" he tweeted on Tuesday. "A total Witch Hunt Scam by the Democrats!"
Among the other areas currently being probed by House committees are Trump's finances, obstruction of justice relating to the Mueller investigation, and his campaign's ties to foreign governments.
"The actions of the Trump presidency revealed [the] dishonorable fact of the President's betrayal of his oath of office, betrayal of our national security, and betrayal of the integrity of our elections," Pelosi said.
A majority of Americans are opposed to impeaching Trump, polls suggest, despite his low approval rating.
According to FiveThirtyEight, all polls since Trump came to power in 2017 have shown on average that 38.5 percent of the public favored impeachment and 55.7 percent opposed it.