Republican Official Warns Mail-In Ballots 'Fraught With Danger' Despite Voting by Mail 22 Times
The chair of the San Diego County Republican Party has described mail-in ballots as "fraught with danger" despite having voted by mail at least 22 times since 2004.
Voice of San Diego first reported on Monday that GOP Chairman Tony Krvaric had voted by mail in 22 consecutive elections going back more than 15 years, despite the San Diego county party sending out a press release disparaging mail-in ballots last week.
Krvaric took aim at mail-in ballots in a May 3 tweet as well, in which he wrote: "Vote-by-mail is fraught with danger, from millions of ballots floating around, some delivered to wrong people, some not delivered at all, and much more." When contacted for comment, Krvaric forwarded a August 4 press release to Newsweek.
"The voter file is notoriously poor, riddled with incomplete and inaccurate information which inevitably leads to ballots mailed to people who are dead, have moved, or potentially non-existent," Krvaric said in that release.
"Furthermore the post office can and does lose mail both coming and going. Every lost ballot or illegally cast vote is a tragedy and should be minimized if Americans are to trust the process by which we elect our leaders," he said.
Krvaric told Voice of San Diego that mail-in voting was all right for him to do, but he reiterated his concerns about the overall process. He said that he was diligent to ensure that his vote was handled and counted properly. The press release noted that Krvaric "always" tracks to make sure "that his ballot was received at the Registrar of Voters."
Election experts have repeatedly dismissed claims that mail-in voting is plagued by fraud. States that have been doing large-scale mail-in voting for years have not found any significant problems or irregularities. But President Donald Trump has repeatedly attacked mail-in ballots, while claiming incorrectly that there is a significant difference between mail-in ballots and absentee ballots.
"Mail-In Ballot fraud found in many elections. People are just now seeing how bad, dishonest and slow it is," Trump tweeted on July 10. He added: "Absentee Ballots are fine because you have to go through a precise process to get your voting privilege. Not so with Mail-Ins. Rigged Election!!!"
Many states across the country have worked to expand access to mail-in ballots ahead of the November 3 election due to ongoing concerns about the coronavirus pandemic. While some Republicans, like Trump and Krvaric believe that this will lead to "fraud," other GOP leaders have suggested it could actually help Republicans in the fall.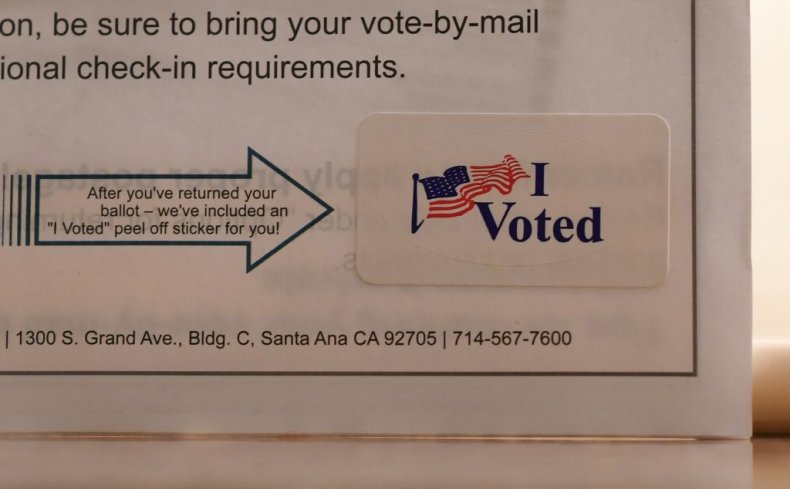 Older voters tend to lean conservative, and they are generally more likely to vote by mail or absentee. But with the president constantly attacking mail-in ballots, some GOP officials have expressed concern that this could suppress turnout and possibly hurt Republicans.
Rohn Bishop, chairman of the Republican Party of Fond du Lac County in Wisconsin, in mid-July warned on Twitter that the president may "scare our own voters away from a legit way to cast their ballot."
"Why surrender this to Democrats when it's been to the GOP's advantage?" Bishop asked. "I know Trump doesn't like it, but I just think he's wrong on this one!"