Republican Senators May Be 'Blown Away' Like After Nixon if They Don't Remove Trump, GOP Presidential Candidate Warns
Republican presidential candidate Bill Weld warned GOP lawmakers in the Senate that they could face difficult re-election battles if they do not hold President Donald Trump accountable for his actions amid the impeachment inquiry.
"Even if they can't find it in their conscience to do the right thing, [Republican senators] are gonna have to be concerned," Weld, the former governor of Massachusetts, warned during a Monday interview with CNN's New Day. "And my concern, on behalf of those Republican senators, most of whom I know...is they're gonna be blown away, just as happened after the Nixon impeachment [inquiry]," he added, suggesting many would not get re-elected in 2020.
"You'll have a very Democratic Senate next year," the Republican politician predicted. He explained that GOP senators would likely be looking to see how significantly public opinion shifted against the president as they considered whether to turn on Trump.
Former President Richard Nixon resigned from the presidency in 1974 to avoid being impeached. His successor and former vice president, President Gerald Ford, then fully and unconditionally pardoned Nixon for any crimes he may have committed. In what was widely seen as fallout from the Watergate scandal, Republicans lost four Senate seats and 49 House seats in the following midterm election.
Trump and his supporters have dismissed the impeachment inquiry, formally launched by Democrats at the end of September, as purely "partisan" and a "witch hunt." However, several prominent GOP lawmakers have voiced publicly their concerns over the president's actions toward Ukraine, as well as China.
"By all appearances, the President's brazen and unprecedented appeal to China and to Ukraine to investigate Joe Biden is wrong and appalling," Senator Mitt Romney, a Republican from Utah, posted to Twitter on Friday.
The controversy engulfing Trump's White House centers on the president pressuring Ukraine to open an investigation to tarnish his political rival, Democratic presidential candidate and former Vice President Joe Biden. Trump and his personal lawyer Rudy Giuliani have repeatedly pushed unsubstantiated and debunked claims against Biden, attempting to portray Biden as having acted corruptly in the Eastern European nation. However, no evidence to support the allegations has been revealed.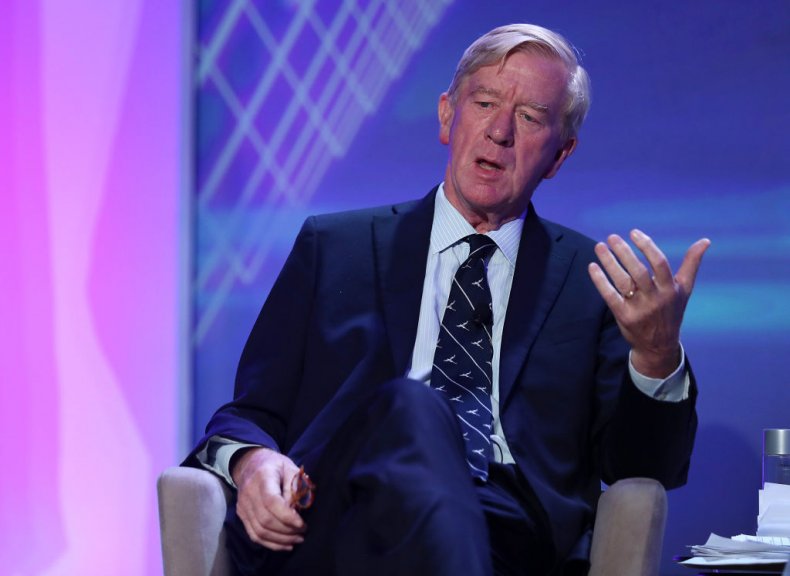 Doubling down on his pressure campaign, Trump said last week that China should also investigate the unsubstantiated allegations against Biden.
Republican Senator Susan Collins of Maine slammed the president after he called on China to investigate his political rival. "I thought the president made a big mistake by asking China to get involved in investigating a political opponent," she told the Bangor Daily News.
Her GOP colleague, Senator Ben Sasse of Nebraska, also criticized the president's actions. "Hold up: Americans don't look to Chinese commies for the truth. If the Biden kid broke laws by selling his name to Beijing, that's a matter for American courts, not communist tyrants running torture camps," he said in a statement to the Omaha World-Record.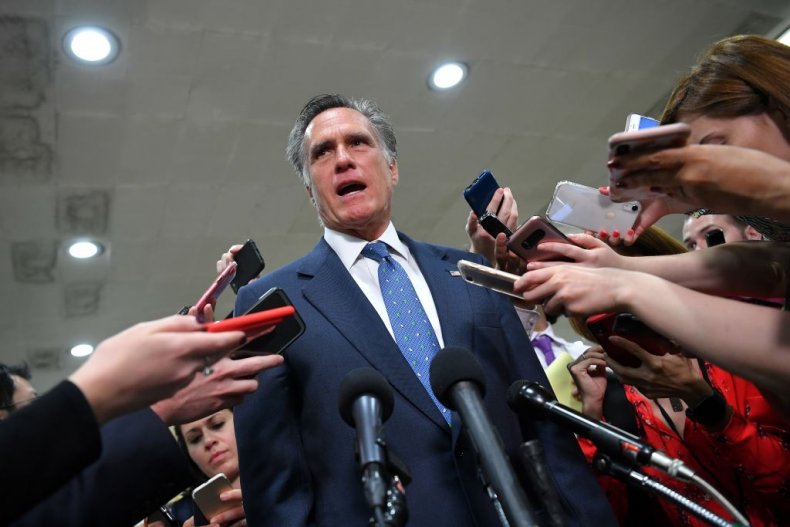 Weld, who is one of three Republicans challenging Trump for the GOP presidential nomination, has repeatedly attacked the president and expressed confidence in his ability to win.
"I will strongly contest New York and California in the primary. I would never contest them in the final, strongly because you're not going to win them against a Democrat. But I think I could win either of those states against Mr. Trump in the primary," he told the Washington Examiner.
Previously, the Republican candidate told CNN in August that he believed he could win in New Hampshire, which holds the nation's first primary during presidential elections. "My aim is to win the New Hampshire primary, and if that happens, I think all bets are off," he said.