Republicans Blame Maryland Woman's Killing on Biden Immigration Policy
House Republicans launched their latest investigation of the Biden administration, this time probing whether his immigration policies contributed to the killing of a 20-year-old Maryland woman over the summer.
After retaking control of the House of Representatives in the midterm elections, Republicans have initiated several investigations into President Joe Biden and his administration, arguing their policies have had detrimental impacts for millions of Americans despite pushback from Democrats, who view the investigations as lacking merit and being politically motivated.
House Judiciary Committee Chairman Jim Jordan announced the latest probe into Biden on Tuesday.
The panel is investigating the case of a 17-year-old male migrant from El Salvador accused in the assault and killing of 20-year-old Kayla Hamilton in July, according to a committee press release.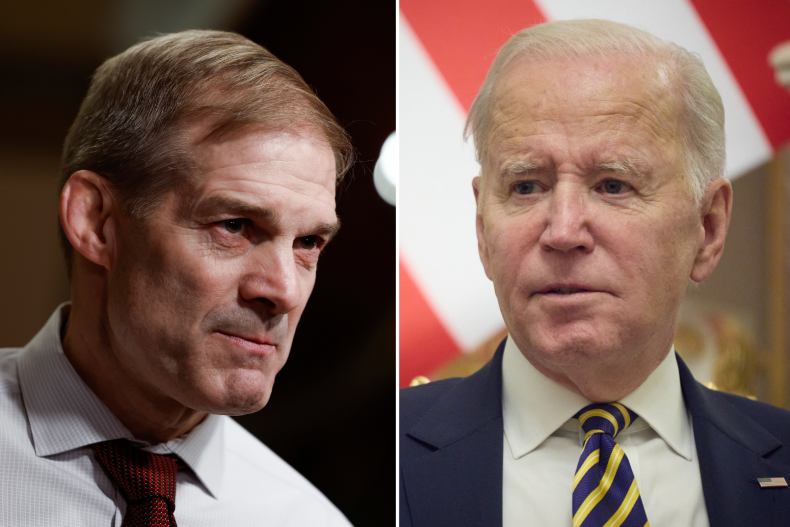 The migrant allegedly entered the United States in March, just months prior to the deadly attack, in Rio Grande City, Texas. He was identified as an unaccompanied minor as well as a member of the MS-13 gang, according to the press release.
Jordan, as well as Subcommittee on Immigration Integrity, Security, and Enforcement Chairman Tom McClintock, demanded information about his case file and screening process in letters to both Department of Homeland Security (DHS) Secretary Alejandro Mayorkas and Health and Human Services Secretary Xavier Becerra on Monday.
In the letters, Jordan and McClintock sought to blame the Biden administration's border policies for allowing the migrant to enter the United States.
"Criminal aliens and gang members exploit the U.S. immigration system to harm Americans. The Biden Administration's border and immigration policies only increase the likelihood that those criminal aliens will successfully enter and remain in the U.S," the letter to Mayorkas reads.
In the letter to Becerra, they wrote that Biden's "open-border policies" have "created vulnerabilities that criminal aliens and gang members exploit to the detriment of American citizens."
When reached by Newsweek on Tuesday, a DHS official said: "DHS responds to Congressional correspondence directly via official channels, and the Department will continue to respond appropriately to Congressional oversight."
Amid high numbers of migrants seeking to enter the United States, Republicans have become sharply critical of Biden's approach to immigration. The topic has become a difficult issue for Biden, as polls show voters back Republicans on immigration.
GOP critics argue Biden has not properly addressed immigration, blaming him for high migration rates. They have also claimed immigration catalyzes violent crime, though studies have found lower crime rates among immigrants than U.S. citizens.
However, Biden has defended his record on the issue. Democrats say the president has sought to walk the line between embracing a more humane approach to immigration while also maintaining border security measures.
He announced several new initiatives in January, including the increased use of expedited removal for migrants who have entered the country illegally, mobilized resources for the border, as well as efforts for new legal pathways for lawful migration.
Newsweek has reached out to the White House and Department of Health and Human Services for comment.