Full List of Republicans and Democrats Facing Sexual Misconduct Scandals (Warning: It's Long)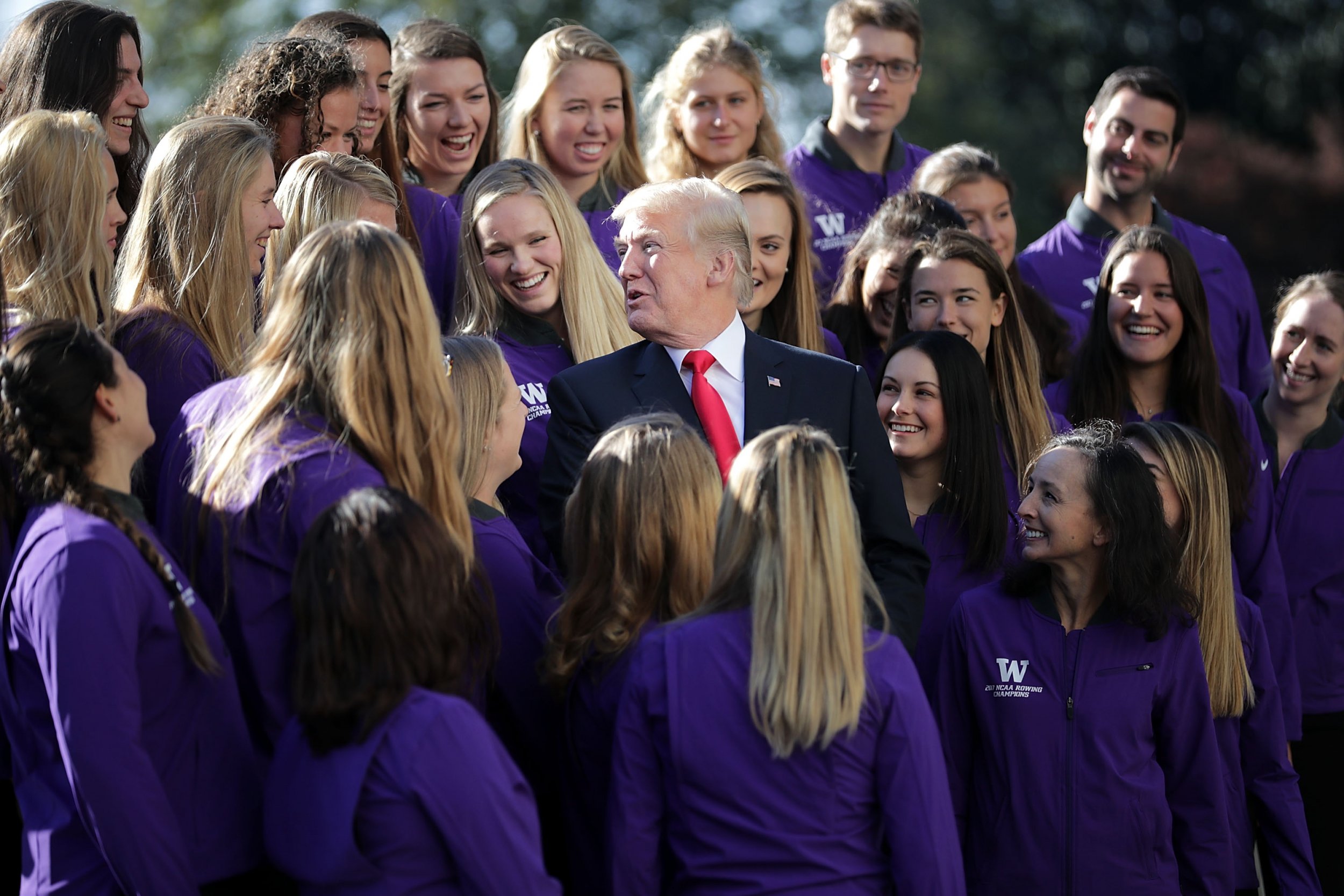 After making its way through Hollywood, sexual misconduct scandals are now firmly reverberating around Washington, making it clear that on Capitol Hill predatory behavior is at least as prevalent as in any other workplace in the United States. A flood of allegations have emerged in recent weeks, striking everywhere from state houses to the Senate.
For an illustration that politics is anything but immune to such allegations, consider the fact that three of the five most recent presidents have faced multiple accusations of sexual misconduct. For now, here's a long list of the active politicians who have been engulfed in scandal.
Related: What Is Trump's Reaction to Roy Moore? Not a Word, Because He's Also an Accused Sexual Assaulter
President Donald Trump
Sexual assault allegations go right to the very top of the political pyramid. During his 2016 presidential campaign, more than a dozen women came forward to accuse Trump of sexual assault or misconduct. In addition, Trump has been accused of attempting to rape a former business associate as well as raping a 13-year-old girl and his first wife Ivana. While Ivana later said she did not mean rape in a legal sense, she maintained that the event left her feeling "violated." Shortly before his election triumph, Trump was also caught on an infamous "Access Hollywood" tape bragging about committing sexual assault. Still, last month he called the various allegations against him "totally fake news—just fake. It's fake, it's made-up stuff."
Roy Moore
In contrast to his own accusers, Trump has been notably quiet on the growing number of allegations made against Republican Senate candidate in Alabama, Roy Moore. They started with a report from The Washington Post last week which included an account from an Alabama woman who said that Moore initiated sexual contact with her when she was aged just 14, and him 32, in 1979. It also included accounts from three other women who said, around the same period, Moore pursued them as teenagers.
Since then, a woman has accused Moore of attempted rape when she was 16. Multiple other women have said that Moore regularly hung around a mall and made unwanted advances on teenage girls. Moore, who was previously a strong favorite to fill the Senate seat vacated by Jeff Sessions, has denied all the allegations and painted them as a smear campaign orchestrated by establishment Republicans, Democrats and the "fake news" media.
Al Franken
Allegations of sexual misconduct are not limited to Republicans. On Thursday, a Los Angeles radio host came forward to accuse Democratic Senator Al Franken of forcing himself on her. Her account was accompanied by a photo showing the former comedian groping her while she slept while the pair were on a 2006 USO tour. Unlike Moore and Trump, though, Franken swiftly apologized and called for an ethics investigation to be held into his conduct. Both Republican and Democratic leaders in the Senate, Mitch McConnell and Chuck Schumer, similarly called for an investigation from the Ethics Committee.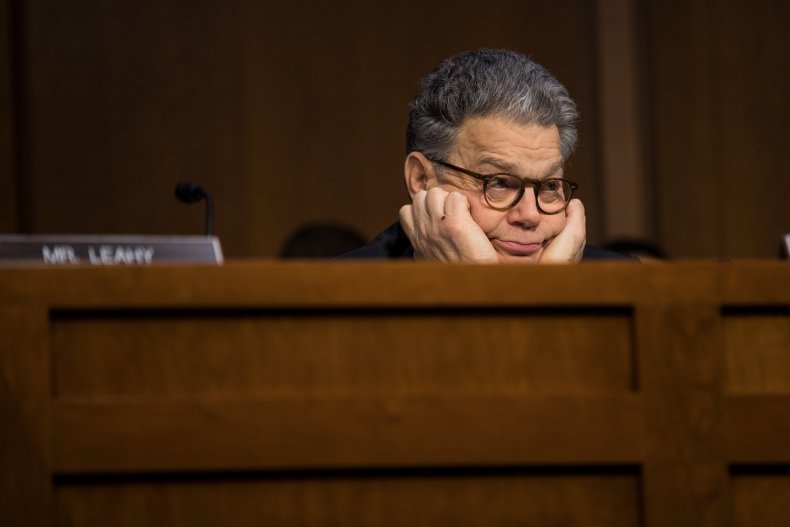 Unnamed Allegations
It is clear that the problems on Capitol Hill go far deeper than the names that have emerged so far. During a House Administration Committee hearing this week, multiple women described instances of sexual misconduct. California Democrat Jackie Speier said that two current members of Congress, one Democrat and one Republican, had engaged in sexual harassment.
Virginia Republican Barbara Comstock added a story of a male lawmaker who asked a young female staffer to his home and opened his door wearing only a towel before exposing himself. Separately, Republican Congresswoman Mary Bono described to the Associated Press how a male colleague harassed her with suggestive comments over a period of years. And, on Friday, Betty McCollum, a House Republican said she was forced to use a newspaper to fight off another member of Congress from engaging her in an unwanted hug.
State Lawmakers
It is not just in Washington where sexual misconduct appears to be a rampant problem. State houses across the country have been hit by similar allegations. Chairman of Florida's Democratic Party Stephen Bittel has been hit with claims from six party staffers and consultants that he created an uncomfortable work environment for women with persistent inappropriate comments and leering, according to Politico.
In Colorado, two lawmakers, Steve Lebsock and Paul Rosenthal have been accused of making unwanted sexual advances. In Minnesota, meanwhile, Representative Mary Quade has accused Democratic Senator Dan Schoen of sending unsolicited text messages inviting her to an encounter at his home. She later said that at least four Republicans had made unwanted sexual comments toward her.
And in Arizona, nine women have made allegations of sexual harassment against Republican Representative Don Shooter. California's state house in Sacramento has seen two sitting lawmakers, Democrats Tony Mendoza and Raul Bocanegra, accused of sexual misconduct.