Republicans Face Bill That Could Spell Doom for Their Election Chances
A Texas lawmaker has introduced legislation calling for a referendum on whether the state should "investigate the possibility of Texas independence," a move that would significantly reduce Republican representation in Washington, D.C.
The bill was filed in the Texas House of Representatives by state Representative Bryan Slaton, a Republican from East Texas, who claimed a desire "for liberty and self-governance" continues "to burn in the hearts of all Texans."
The past few weeks have seen fierce debate on the right over the question of American unity, since House Republican Marjorie Taylor Greene called for a "national divorce" between red and blue states, with the federal government being stripped of much of its power.
If passed, a referendum would be held on November 7, 2023, with Texas voters asked "whether or not the State should investigate the possibility of Texas independence, and present potential plans to the Legislature." However, there is no provision for a state to secede in the U.S. Constitution.
Slaton introduced his legislation to coincide with the 187th anniversary of the fall of the Alamo, claiming Texas had been subject to "decades of continuous abuse of our rights and liberties by the federal government."
The same proposal was filed by Slaton, and a number of other Texas lawmakers, in 2021, though it did not progress to either a hearing or vote.
Newsweek reached out to Slaton by phone and email for comment.
What Would Happen If Texas Left the Union?
If Texas were to leave the union, the impact on U.S. politics would be profound, with Republicans losing two senators and 25 House representatives at a stroke. After the Democrats' 13 Texan House seats are subtracted, this would lead to a net GOP loss of 12 seats in the House of Representatives.
As there are currently 222 Republicans in the House, versus 212 Democrats, this would immediately return the chamber to Democratic control.
The last Democrat to represent Texas in the Senate was Bob Krueger, who held a seat in 1993 when he replaced Democrat Lloyd Bentsen, who stepped down to serve as Treasury secretary in the Clinton administration.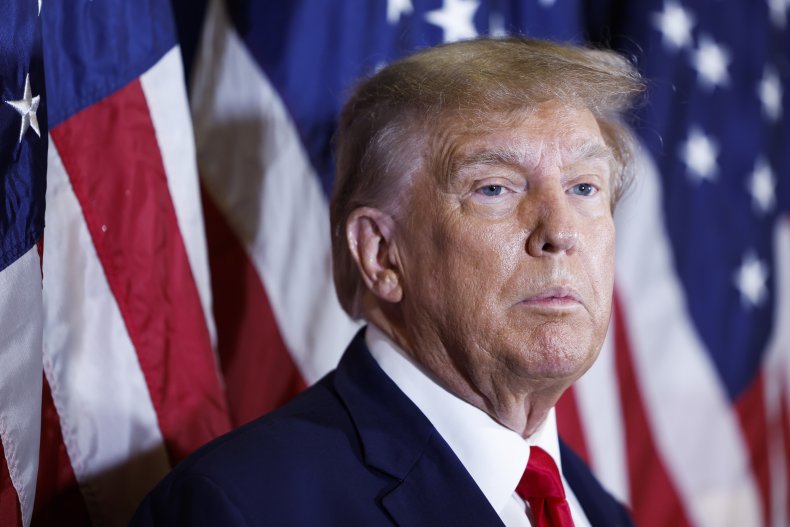 Texas leaving the union would also have a profound impact on future presidential elections, as Texas has 38 Electoral College votes, the second highest of any state, behind only California.
What Would A Blue Texas Have Looked Like?
Texas has been a red state since the mid-1990s, following decades of Democratic domination.
If it had been blue in 2004, Democrat John Kerry would have won the needed electoral college votes to become president.
Similarly, without Texas' then-32 electoral votes, George W. Bush would have lost the 2000 presidential election, handing the White House to Al Gore.
A majority of Texas voters haven't backed a Democratic presidential nominee since 1976, when Jimmy Carter defeated Gerald Ford in the state by 51.1 percent of the vote to 48.0.
The Possibility of a Texas Succession
The Texas National Movement (TNM) is campaigning for Texas to secede from the union, and establish itself as an independent state.
Speaking to Newsweek Daniel Miller, the group's president, described the U.S. as "terminally broken."
He said: "The United States isn't a country. It's a political and economic institution and, as an institution, it is terminally broken.
"TNM believes the federal government has overstepped their role consistently and is prohibiting Texas from freedom and economic prosperity.
"This isn't about right or left in our view, this is about unleashing the ability for Texas to chart its own path without the constraints of the bloated and broken federal government."
The U.S. Supreme Court ruled against the legality of secession in 2006, with then Associate Justice Antonin Scalia commenting: "If there was any constitutional issue resolved by the Civil War, it is that there is no right to secede."