Democrats Troll Republicans for Allegedly Asking Trump for Jan. 6 Pardons
Democratic members of Congress trolled their GOP colleagues on Twitter after Representative Liz Cheney, a Wyoming Republican, said Thursday evening that several right-wing lawmakers asked former President Donald Trump for pardons due to their alleged actions connected to the January 6, 2021, riot at the U.S. Capitol.
Cheney made the remarks during the first televised prime-time public hearing of the January 6 House select committee, of which the Wyoming Republican serves as the vice chair. The GOP congresswoman, who is one of Trump's harshest critics, specifically called out Republican Representative Scott Perry of Pennsylvania.
"As you will see, Representative Perry contacted the White House in the weeks after January 6 to seek a presidential pardon. Multiple other Republican congressmen also sought presidential pardons for their roles in attempting to overturn the 2020 election," Cheney said, previewing what the January 6 committee hearings would reveal.
A number of Democratic lawmakers seized on the "multiple other Republican congressmen" comment and began trolling GOP lawmakers over the allegation. Some even floated the names of specific colleagues who they believed may have asked Trump for clemency.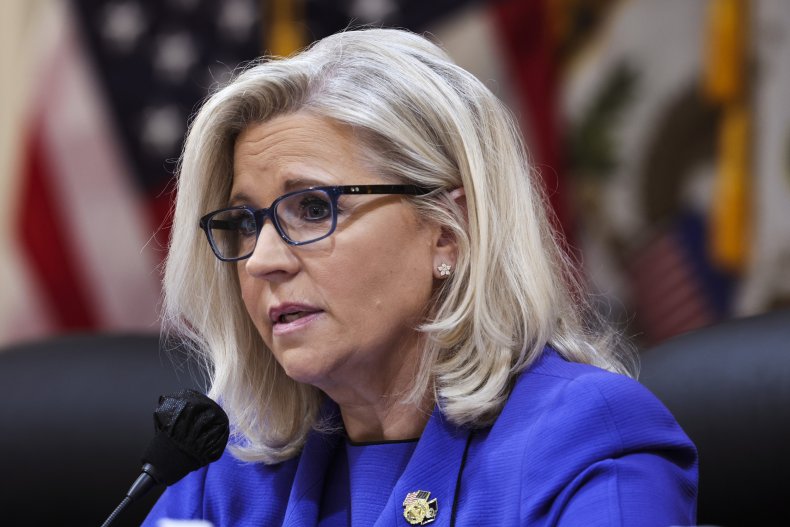 "Was it Clyde? Gosar? Gaetz? Jordan? Boebert? Greene? Others? Please remind us @HouseGOP - which of your current sitting members sought pardons after the attack? In addition to @RepScottPerry of course," Representative Alexandria Ocasio-Cortez, a New York Democrat, tweeted on Thursday evening. She asked whether Representatives Andrew Clyde of Georgia, Paul Gosar of Arizona, Matt Gaetz of Florida, Jim Jordan of Ohio, Lauren Boebert of Colorado and Marjorie Taylor Greene of Georgia may have sought clemency.
Senator Brian Schatz, a Hawaii Democrat, suggested lawmakers should weigh in on whether they'd asked for a pardon. Schatz tweeted: "Ok I will start. I didn't ask for a pardon."
Representative Gerry Connolly, a Virginia Democrat, retweeted Schatz's post and weighed in. "I'll get this ball rolling on the House side. I didn't ask for a pardon," Connolly wrote.
"You awake,@HouseGOP?" he asked in a follow-up tweet.
"I didn't ask for a pardon. I lived through the coup attempt and all I got was a lousy COVID infection," Representative Bonnie Watson Coleman, a New Jersey Democrat, quipped in a Twitter post.
"Never have I ever: asked for a pardon, planned an insurrection," Representative Mark Pocan, a Wisconsin Democrat, wrote in a Friday morning tweet, retweeting Watson Coleman's post.
Cheney did not clarify beyond Perry which other Republican lawmakers allegedly asked Trump for pardons over January 6. The House select committee previously subpoenaed Perry, along with four other sitting GOP lawmakers, for evidence. None of them agreed to cooperate.
Perry's spokesperson Jay Ostrich told Newsweek that Cheney's allegation was "a ludicrous and soulless lie."
CNN reported in January 2021 that GOP Representatives Andy Biggs of Arizona and Mo Brooks of Alabama—who were both subpoenaed by the select committee with Perry—and Republican Representative Paul Gosar of Arizona all sought clemency from Trump in the days following January 6. The former president ultimately declined to hand out the pardons.
Gosar, according to an October 2021 report from Rolling Stone, promised "blanket pardons" for those who directly organized the events of January 6 prior to the Capitol attack.
Cheney collectively condemned her Republican colleagues that have continued to align themselves with the former president in her Thursday evening remarks.
"In our country, we don't swear an oath to an individual, or a political party. We take our oath to defend the United States Constitution. And that oath must mean something. Tonight, I say this to my Republican colleagues who are defending the indefensible: There will come a day when Donald Trump is gone, but your dishonor will remain," the Wyoming representative said.