Republicans Ramp Up Pressure on Biden Over Baby Formula Shortage
A baby formula shortage in the U.S. has drawn backlash from several Republicans who are pointing to the low supply in an attempt to ramp up pressure on President Joe Biden.
Senator Marsha Blackburn, a Republican lawmaker from Tennessee, tweeted Monday that parents in her state are struggling to find baby formula.
"What is Joe Biden doing to help families?" she asked.
Florida Senator Rick Scott posted a similar message Wednesday, saying that the shortage is "unacceptable" and that he would demand that the Biden administration do more to fix the issue.
A voluntary recall of powdered infant formula from an Abbott Nutrition facility in Sturgis, Michigan, earlier this year, and a warning from the U.S. Food and Drug Administration (FDA) against using certain affected products, added additional strain on existing supply chain woes and contributed to the shortage. While the recall was issued months prior in February due to links to several infant hospitalizations and deaths, the Biden administration has faced a recent wave of calls to action from Republicans as some families become increasingly desperate.
Those calls took on an increased sense of urgency after the U.S. House of Representatives approved a new nearly $40 billion aid package for Ukraine on Tuesday.
Georgia Representative Marjorie Taylor Greene was one of 57 House Republicans who voted against the measure. She referenced her vote in a tweet Wednesday, saying that the aid package "does things we should not be doing."
"Americans are suffering from a baby formula crisis, a border crisis, skyrocketing inflation and fuel crisis, and they are fed up with America last politicians," she added.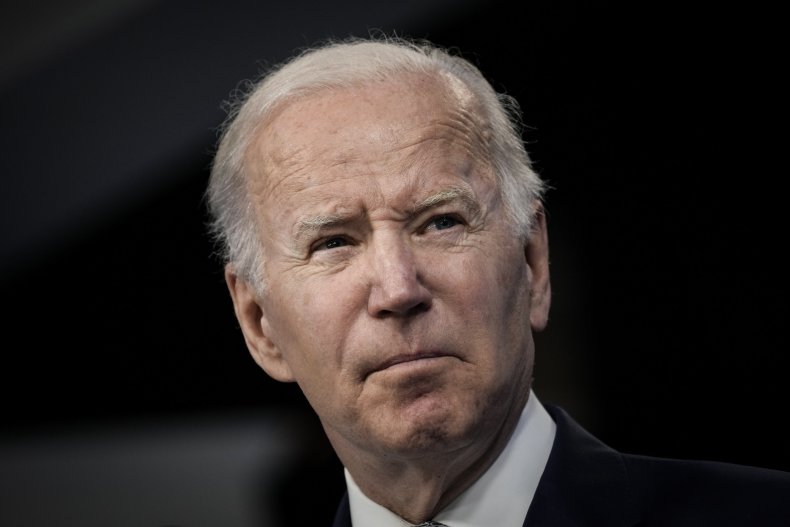 Similarly, Ohio Representative Jim Jordan tweeted Tuesday: "More money for Ukraine while baby formula is out of stock for Americans? Voted No."
Donald Trump Jr. also weighed in on the issue.
"You can't find baby formula in the United States right now but Congress is voting today to send $40 billion to Ukraine. Let's put America First for a change," he tweeted Tuesday.
Scott, who also called on Biden to resign Tuesday over inflation in the U.S., sent FDA Commissioner Dr. Robert M. Califf a letter Wednesday urging rapid action and asking the agency what it is doing to resume operations at the still-shuttered Michigan facility.
"Since the recall started, the supply of baby formula has decreased while demand for baby formula has remained consistent," he wrote.
In a news release Tuesday, the FDA outlined several actions that it said it is taking to fix the issue. These include holding regular meetings with major baby formula manufacturers to "better understand their capacity to increase production" and monitoring the status of baby formula supply.
"We recognize that many consumers have been unable to access infant formula and critical medical foods they are accustomed to using and are frustrated by their inability to do so. We are doing everything in our power to ensure there is adequate product available where and when they need it," Califf said in a statement.
"Ensuring the availability of safe, sole-source nutrition products like infant formula is of the utmost importance to the FDA. Our teams have been working tirelessly to address and alleviate supply issues and will continue doing everything within our authority to ensure the production of safe infant formula products."
Newsweek reached out to the White House for comment.