Republicans Want Donald Trump to Play Major GOP Role, Favor Him for 2024: Poll
Former President Donald Trump's second impeachment trial has not doomed his hopes of being a leading figure in the GOP, as most Republican voters still believe he should play a "major role" in the party as it looks toward the midterm elections.
A new poll released by Morning Consult and Politico on Tuesday found that 59 percent of Republican voters wanted Trump to have a "major role" in the GOP, an increase of 18 points from a similar poll conducted in the wake of the Capitol riots on January 6.
A small fraction of GOP voters (17 percent) said Trump should have no role at all in the future of the Republican Party, indicating that neither the scenes at the Capitol last month nor the former president's second impeachment trial have dealt a massive blow to any hopes of him being a leading conservative figure.
Presented with a hypothetical 2024 GOP primary line-up, Republican voters also heavily favored Trump against many other leading party figures pegged for a run at the next presidential election.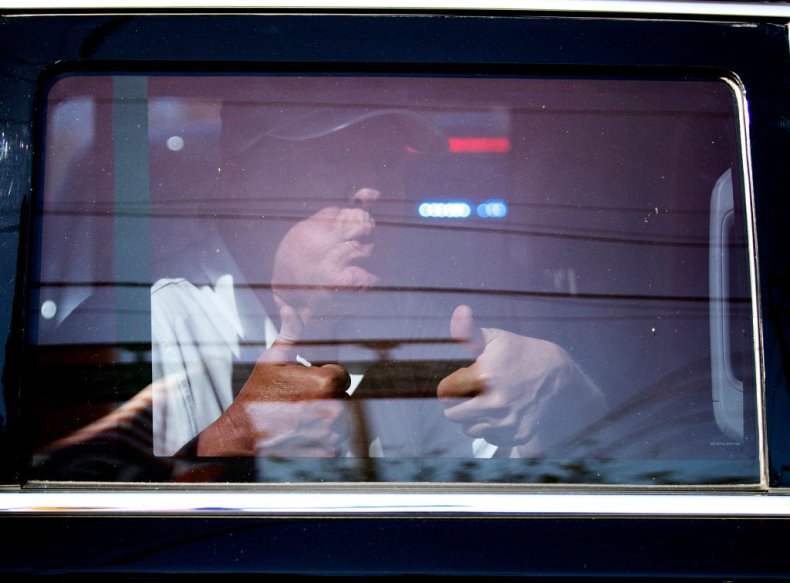 Fifty-four percent said they would vote for the former president to run again in 2024, should he opt for a second term in the White House. By comparison, former Vice President Mike Pence, the second favorite choice, was backed by only 12 percent of GOP voters.
Former South Carolina Governor Nikki Haley, a much talked about 2024 hopeful, was backed by only 6 percent of polled Republican voters, while Sens. Mitt Romney (R-UT) and Ted Cruz (R-TX) bagged similarly low levels of support.
Eleven percent of Republicans said they would vote for an "other" candidate, and as little as 6 percent told pollsters they'd vote for former President Trump's eldest son, Donald Trump Jr., in the hypothetical primary.
When GOP voters were asked the same question in early January, 42 percent said they would vote for Trump—making the latest results a boost for the former president, who returns to his pre-riot rating among the Republican faithful.
Morning Consult surveyed roughly 600 Republican voters between February 14 and February 15 for its latest poll. Its margin of error stands at around 4 percentage points.
The pollster released new data on Trump's rating among GOP voters after the Senate voted to acquit the former president of a charge of incitement of insurrection in a 57-43 vote on Saturday. Seven Republicans broke ranks and voted with Democrats to convict Trump, putting them at odds with the party's rank and file.
GOP senators who split with other Republicans on the important vote are now facing censures from their local parties, and could even find themselves facing primaries further down the line.