Vice TV Dives Into Video Games' Untold Stories with 'RESET'
Vice TV, the channel behind the critically acclaimed professional wrestling documentary series Dark Side of the Ring, is now setting its sights on video games with a brand new series.
RESET will bring 10 episodes that dive into the past, present and future of the video game industry. Untold stories are waiting to be revealed in Vice TV's RESET when it premieres Wednesday, February 3 at 10 p.m. ET.
RESET: The Unauthorized Guide To Video Games, covers everything from the vanishing of gaming's early history to the birth of the "toxic gamer bro."
Take a look at the trailer below: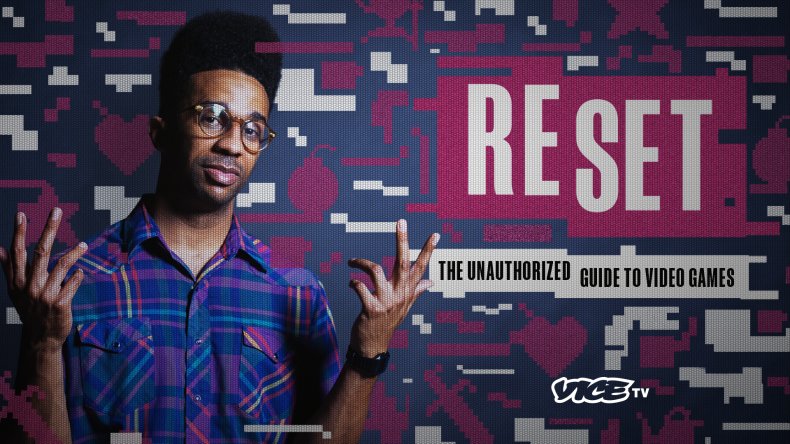 RESET will bring viewers along as the show trains with the Army's esports team, meets the soldiers behind the summer's most controversial Twitch streams—where politicians like Alexandra Ocasio-Cortez felt the military was using these streams as recruitment tools—and also explore how the armed forces are using video games to combat PTSD.
The new documentary series will dive into how the video game industry was perfectly poised to capitalize on the COVID-19 pandemic, citing video games' ability to provide relief in times of stress as a major factor. As we've seen in 2020, people are consuming video games more than ever before, and while sporting events and concerts are being shut down, eSports tournaments have found ways to continue to bring entertainment to the masses.
Each episode of RESET will see host Dexter Thomas interview experts behind culture-defining games, journalists and industry insiders as they uncover different aspects of the video game industry that aren't talked about much.
Guests include the Charlotte Hornets' Gordon Hayward, Cobra Kai's Xolo Maridueña, The Leftovers' Jasmin Savoy Brown, EQNX Gaming's Jennail Carter aka CuddleCore, the Video Game History Foundation's co-director Frank Cifaldi, former Fighting Game Champion Alex Valle, Executive Producer and General Manager of The Sims Lyndsay Pearson, Twitch and Elgato Partner Ebonix, and many more.
The first episode of RESET streamed last Friday on Waypoint's Twitch channel and is still available for those seeking a sneak preview. To find Vice TV in your area, be sure to check the "Find Your Channel" section of the network's site.
Are you excited to see the new documentary series? What video game stories do you hope they cover? Let us know in the comments section.