Is Morris Chestnut Leaving 'The Resident'?
The Resident fans got both good and bad news this May. The show is confirmed to be returning this fall, with Matt Czuchry, Emily VanCamp and Bruce Greenwood set to appear. However, one star of the Fox show will not be joining them, as Morris Chestnut will no longer be a series regular on the show as neurosurgeon Dr. Barrett Cain, a role he has played since Season 3.
Why Morris Chestnut is no longer a series regular on The Resident
The Dr. Barrett Cain actor is exiting the show due to having a few other projects to work on.
In the 2021-2022 TV season, Chestnut is working on two TV shows. He is set to be the lead of freshman Fox drama Our Kind of People alongside Chicago Med actor and former America's Next Top Model contestant Yaya DaCosta, in which the actor will play the high-flying businessman husband of a woman dealing with the fallout of a family secret.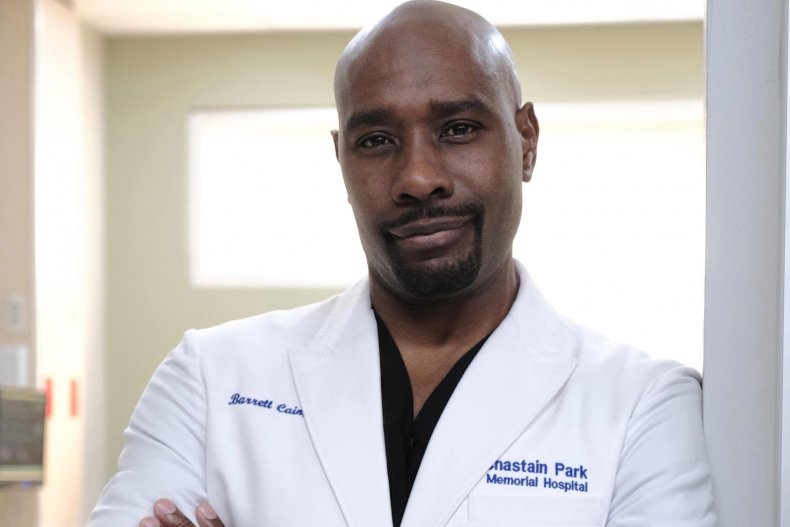 He will also appear in Peacock limited series The Best Man: The Final Chapter, a TV reboot of the Best Man movie franchise in which Chestnut will be reunited with actors like Regina Hall, Taye Diggs and Terrence Howard for the first time since 2013.
With those two projects under his belt, Chestnut has had to hang up his scrubs for now. Deadline also reports that his initial contract for The Resident is over.
However, it does not seem that his character will be killed off, so the door is open for him to return in the future. Chestnut will remain part of the show as what is called a recurring character, meaning he will likely make a few appearances on Season 5 of the show.
The Resident showrunner Andrew Chapman had previously hinted to TV Line that Dr. Cain might be leaving the show as a result of the fallout of Dr. Mina Okafor's (Shaunette Renée Wilson) departure earlier in the season—a departure partly caused by Dr. Cain.
Okafor's exit has set her close friend Dr. AJ Austin (Malcolm-Jamal Warner) on the warpath against Dr. Cain. Chapman said of this: "[Dr. Austin is] dealing with the loss of the love of his life, he's dealing with his mom being sick, and now in the last couple episodes, he has to deal with the fact that here's this guy who he blames for a huge amount of his problems. They have to come to some kind of understanding, or one of them absolutely has to leave."
Viewers will get to see a result of this confrontation on the season finale of The Resident, which is set to air on Fox on Tuesday, May 18 at 8 p.m ET / 7 p.m. CT. Fans can also catch up with all episodes of the medical drama so far on Hulu.