A sign allegedly posted on a Georgia business blasts Joe Biden voters and blames them for increased costs and an employee shortage.
It was posted Sunday on Reddit's "Anti-Work" forum and has been upvoted over 38,000 times. The creator of the thread, who asked only to be referred to as Tina, goes by the username TieredTrayTrunk and told Newsweek that she did not photograph the sign but lives nearby the establishment.
The sign, posted on the window of the Appalachian Grill on East Church Street in Cartersville, Georgia, says "NOTICE!" with a long message that reads: "If you voted for Brandon's Build Back BS and don't have remorse or regrets I wish you would leave, I don't need your business.
"Your ignorant, naive decision has more than doubled our costs of goods and depleted our labor force by more than triple," the sign continued. "If this is what you consider to be building back better I don't care to look at or serve you, nor should any other restaurant!"
The use of "Brandon" in the wording refers to Biden and dates back to an October 2021 NASCAR race at the Talladega Speedway in Alabama. It has become a widely used phrase among conservatives, including on signs and in memes, meant to disparage the president and his supporters.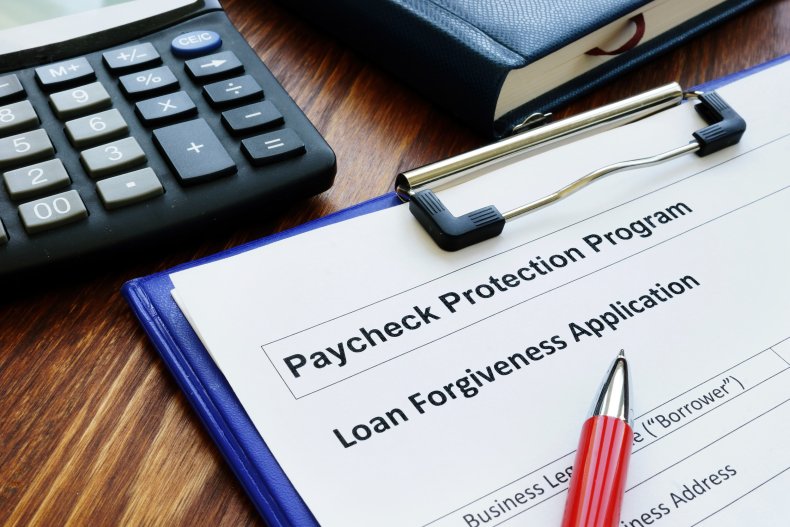 Tina said she was once in the establishment "years ago" but not any time recently. She said multiple individuals in her community have confirmed the establishment as the one that posted the sign, but it's allegedly not new.
"This is not the first sign that they've had up," Tina said. "Through COVID they've had several signs at different times that blame liberals for various things."
She said the company, Rocky Top Ventures Inc., also has an eatery on North Wall Street in Cartersville called Ate Track Bar & Grill. A Facebook post by Appalachian Grill in 2020 referred to Ate Track as its "sister restaurant." Websites for both establishments show identical hours of business.
Newsweek reached out to Rocky Top Ventures, which also operates under the name Appalachian Grill, for comment. The establishment is closed on Mondays according to its website.
Multiple Reddit users who commented on Tina's post mentioned how Build Back Better has nothing to do with voters, as the sign inferred. Build Back Better legislation, while narrowly approved by the U.S. House of Representatives in November 2021, has not been implemented due to not enough Democratic support in the Senate.
"The only people who have voted for Build Back Better are in Congress," one user said. "I guess that's not the point, though."
ProPublica and FederalPay.org have tracked federal Paycheck Protection Program (PPP) loans offered by the Small Business Administration (SBA) through May 31, 2021.
Rocky Top Ventures reportedly received a PPP loan on April 8, 2020, worth $196,200 and another loan on January 26, 2021, worth $299,708—totaling $495,908 in full.
Ate Track Bar & Grill reportedly received $307,185 in PPP between two separate loan applications filed on April 8, 2020, and January 26, 2021.
A report from the House Coronavirus Oversight Committee released in March discovered that $84 billion issued as part of the PPP and the Economic Injury Disaster Loan (EIDL) programs were potentially fraudulent. But of that money, just $626 million—or 1 percent—had been seized or forfeited as a result of civil and criminal investigations.
The SBA has issued more than $913.8 billion in PPP loans and over $200 billion through the EIDL program.
A flurry of posts has appeared on the Yelp page for Appalachian Grill in the past two days, including six references and photos of the sign reposted in the Reddit thread. Users mentioned the business' PPP loans. Prior to April 10, the most recent post on the page was March 24.
One Yelp reviewer claims to be a chef at a different restaurant and said the following, in part, "...Perhaps if the PPP loan was applied to the employees and not remodel plus/and a second home. You could hire and retain employees that want to be there. Which always reflects in the quality of service and food."
Buzzfile, a business information database, says Rocky Top Ventures was founded in 2001 and that the approximately 4,000-square-foot facility generates an annual revenue of approximately $1.36 million. It's unverified whether such revenue numbers adjusted during the pandemic and what the numbers are today.
It remains unclear who originally photographed the business' sign and posted it online.