Review: AirPods Pro (Second Generation) Are So Boringly Good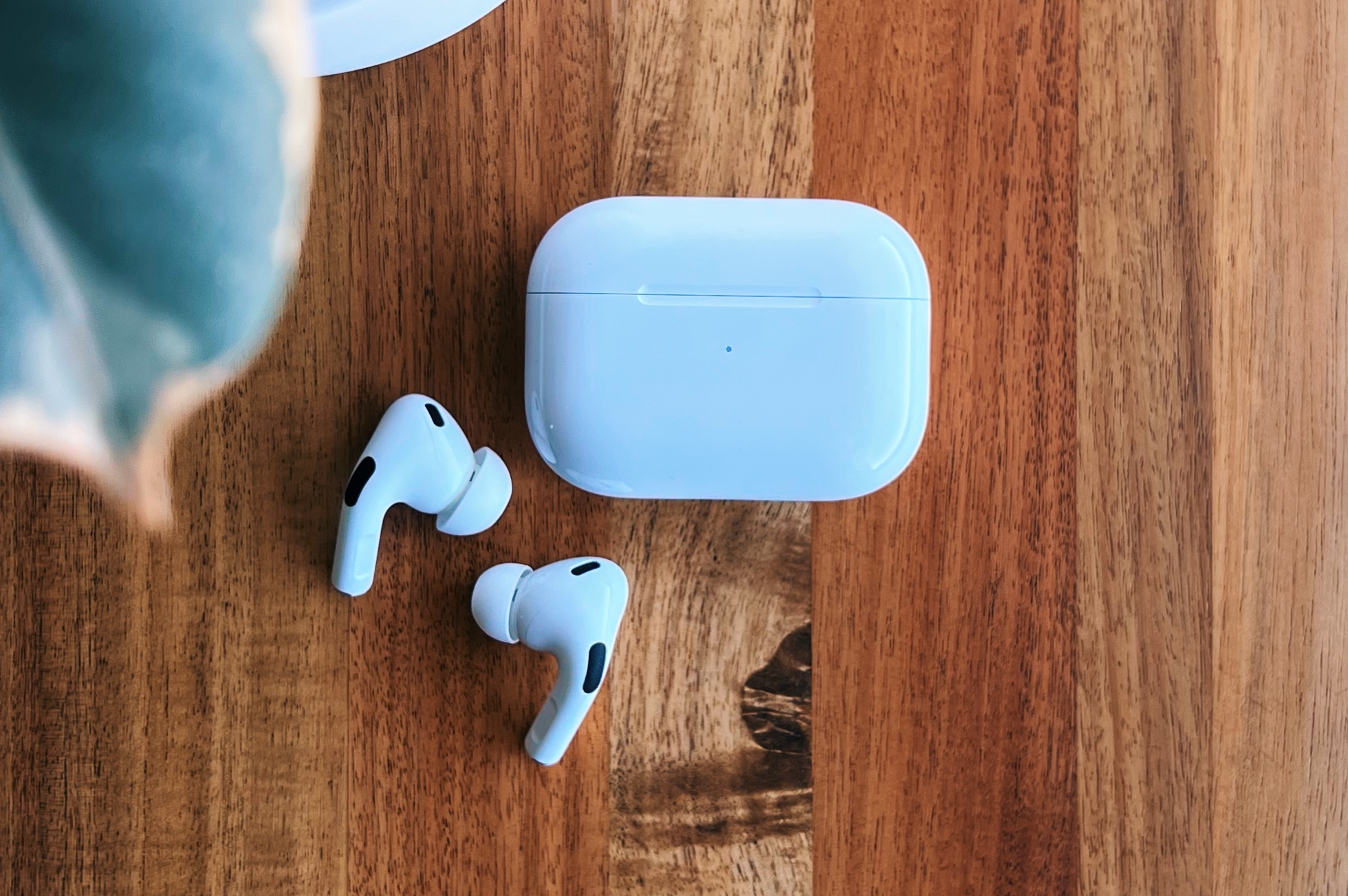 The new AirPods Pro 2, or second generation, don't look any different from the original ones. That's a bit unfortunate because the sound and functionality of these new active-noise-canceling (ANC) wireless earbuds is worthy of a visible distinction.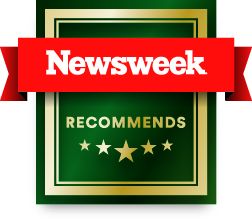 Sound quality is better, noise canceling is improved and the earbuds are more enjoyable to use overall compared with the first generation model. My favorite feature has been the completely new addition of volume controls—slide up on the stem to raise the audio level and down to lower it. Even if you don't care about that, there are other new features scattered across the product to improve most aspects.
Interestingly, these new second-generation AirPods Pro take over where the original model left off. That's to say the new earbuds are much better than the last ones, but not necessarily much better than other competitors across the market. Sony Linkbuds S, Google Pixelbuds Pro, Bose QuietComfort Earbuds II or any other newer earbuds still give these a run for their money. But if you're in the Apple ecosystem or want to upgrade from the 2019 AirPods Pro, these new ones are an unmistakable home run.
TL;DR
Pros:
Music quality is improved over first generation
ANC performance is stronger than first generation
Volume controls work well
Cons:
Buy at Amazon.
ANC and Adaptive Transparency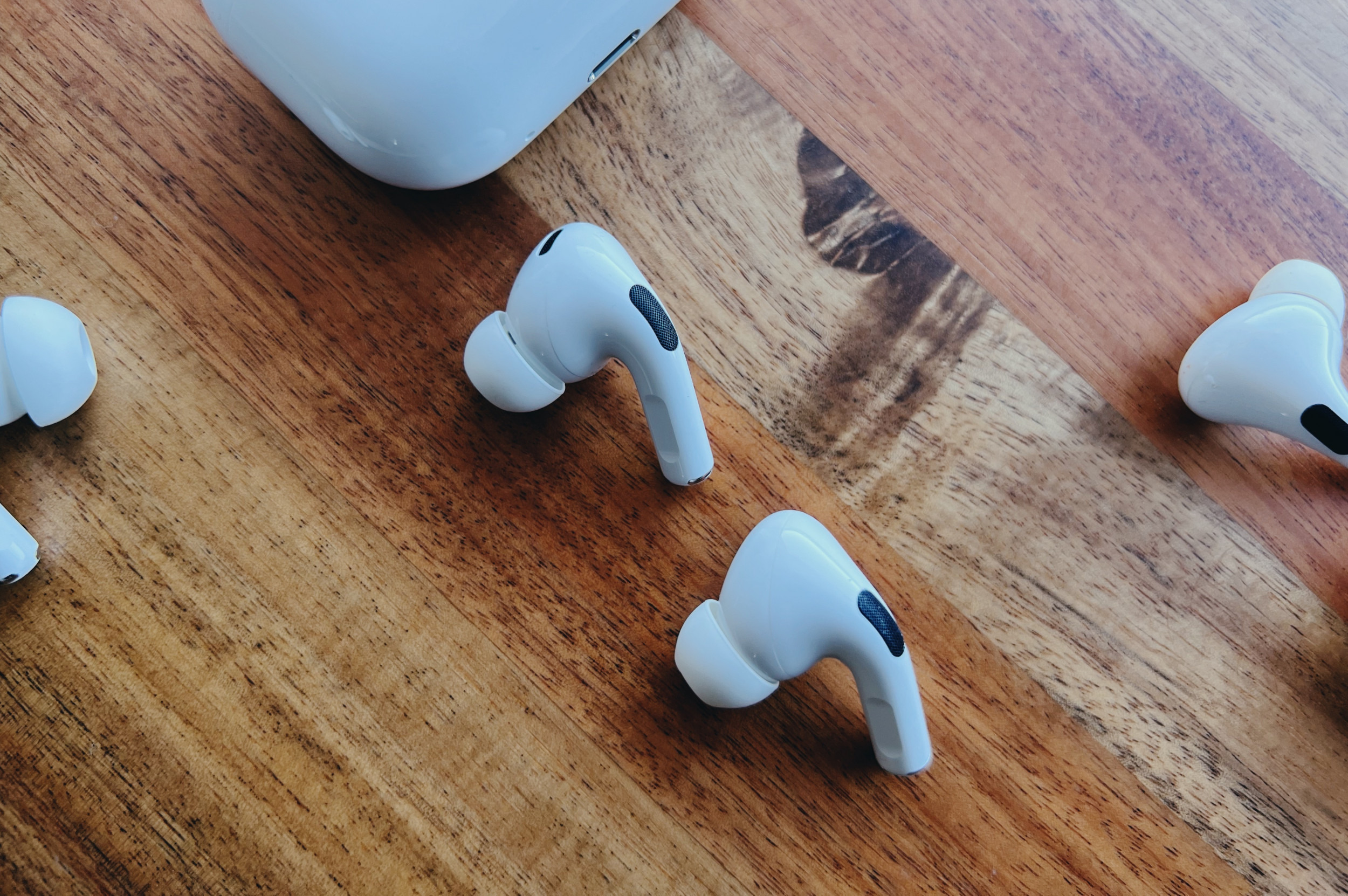 Apple claims the new second generation AirPods Pro are twice as good at active noise cancelation compared with the first generation model. I think that's about right. It's really hard to gauge exact ANC measurements, but I tried to do some tests to get a sense of how the two models compared to one another.
I simulated a noisy environment with different audio tracks to emulate an airplane cabin, a vacuum and city street noise. I played each of those with the new and old models of AirPods Pro and with ANC on. The new AirPods Pro were able to quiet those different sound environments better.
I also repeated the tests with music playing at a 50-percent level, and the noisy sounds almost disappeared while listening with the new AirPods Pro, whereas on the older ones, I could still hear noises more distinctly. I found myself more likely to be distracted using the older model.
There is a new H2 chip inside the AirPods Pro that is powering these advancements in ANC and adaptive transparency. There's not much to say about the chip except that it seemed to be doing its job.
Instead of allowing general transparency to the world around you, the new adaptive feature tries to limit high-decibel sounds that might come on suddenly. I didn't notice much difference in transparency on a day-to-day basis, including when I ran with the earbuds. In my suburban area, I found the feature to be a more subtle refinement than something completely new.
Stepping outside the Apple world for a minute, the new Bose QuietComfort Earbuds II come close to embarrassing these new AirPods Pro in their ability to block noise. Using Bose's new earbuds, I was able to listen to music at a lower level for better audio health and still completely rid myself of distractions. That's not to say the QuietComfort Earbuds II are a better product in every way—they're not—but in the area of ANC, the QuietComfort Earbuds II might be the absolute best available as of late 2022.
AirPods Pro Add Volume Controls
There's some nuance required for this statement, but by and large: Touch controls on wireless earbuds are bad. They often don't work well in contexts like running or exercising. And, depending on the manufacturer, sometimes the touch controls never work reliably. So when Apple mentioned its new AirPods Pro would be getting volume adjustments via touch controls, I was nervous.
After spending some time swiping up and down on the stems to raise and lower the volume, I've only had good experiences using the gestures. Within iOS 16's dedicated AirPods setting screen, you can even make the volume swipes more or less sensitive. I left that setting alone and don't recall a time when the earbuds misfired by accident. The biggest problem was remembering that volume controls were available.
I took the new AirPods Pro on a run specifically to see if the volume controls would work well when I needed them to the most. I was able to skip tracks without accidentally adjusting the volume. I raised and lowered the volume as intended. I kept waiting for some kind of accidental input, but I never experienced one. I was impressed with this implementation of volume control.
AirPods Pro 2 Sound Quality
The new AirPods Pro have significantly better audio quality than the original AirPods Pro. Music was overall richer, the bass was deeper and all songs were fuller. To me, the jump in audio quality is similar to how the third generation of the regular AirPods got significantly better than the previous generation.
"First Thing" is a song on Satin Jackets' latest album that perfectly balances itself between pop and electronic genres. Its bass line grooves throughout the song, while keys accent the sway the track should invoke in you. The song has a very even mix of bass and treble with simple vocals to drive it home.
Listening to it on the original AirPods Pro and these new ones back-to-back felt very different. After spending several years thinking the original AirPods Pro provided a respectable listening experience, I no longer want to use them. The new AirPods Pro were much more engulfing. "First Thing," only one example, was more lively and potent on this second-generation audio product.
Fans of rock music will appreciate "Grace" by Marcus Mumford. The song was sensational to listen to on the new earbuds. It hits hard in a very cathartic way and, even while walking around outside, I felt Mumford's emotion pouring out of AirPods Pro and into my body.
The Case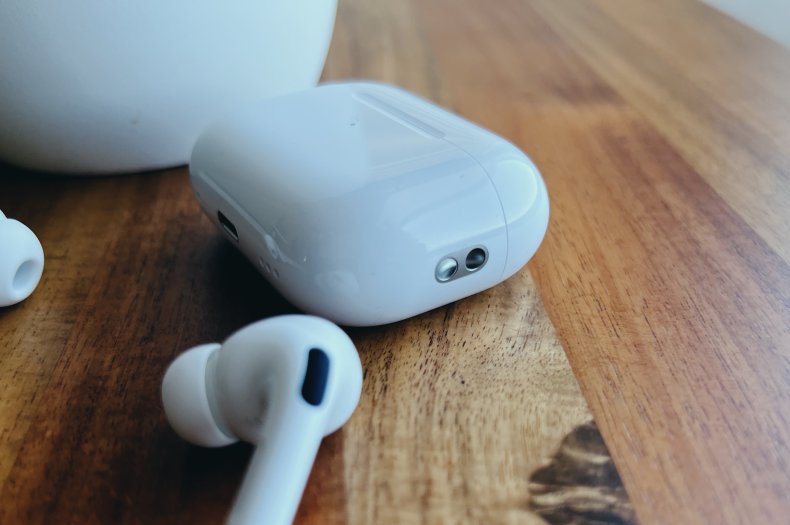 Not only did the AirPods Pro get refreshed, but the product's case got a speaker and a spot to attach a lanyard loop (which is not included in the box). I was bored with these two features the minute after I first heard about them. After spending some time with the new case, I still can't bring myself to care about the loop attachment. I have become a tiny bit more intrigued by the addition of the speaker, however.
The quick marketing pitch is that the speaker can be used to play a sound if you misplace the case. This is a louder option than over the original AirPods Pro's making a chirping sound through the earbuds when inside the case. Again, I wasn't interested in this feature when announced, because—humble brag—I had never lost my case.
I've come around more to the speaker less for using the Find My app and more for the quality of life benefits the speaker also provides. Lay the case on a wireless charger or plug a lightning cable into it and the case chimes to let you know when it begins charging. Nice! The case will also make a different sound when its battery is low.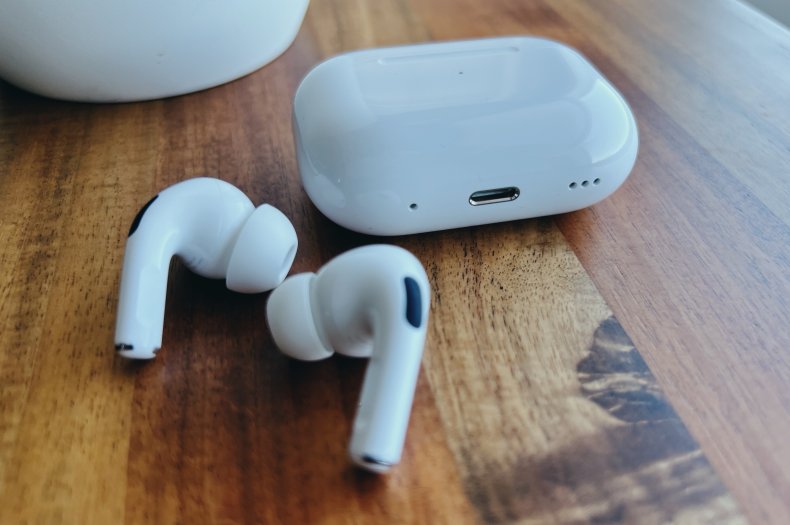 Should You Buy AirPods Pro (Second Generation)?
I excitedly showed my 9-year-old daughter the new AirPods Pro the day they arrived. She was immediately unimpressed and asked, "Don't they come in any colors besides white?" That question hit hard because I agreed. I do wish the AirPods earbuds came in different color options. It's hard to show them off because they all look very similar—Pro and non-Pro models.
In fact, it's a reach for something to complain about here because these wireless earbuds are very impressive. But maybe multiple color choices could have given these AirPods Pro an extra spark of excitement. As impressive as they are, they still might not conjure up a level of exuberance.
At the end of the day, I loved listening to music on these earbuds. I found them helpful throughout my day, switching between Apple devices and using their media controls. The visual sameness, from 2019 through whenever they're updated again, makes them a little boring, but they're oh so good to use.
Buy at Amazon for $249.
Newsweek may earn a commission from links on this page, but we only recommend products we back. We participate in various affiliate marketing programs, which means we may get paid commissions on editorially chosen products purchased through our links to retailer sites.