Rhode Island Vaccine Rollout Hindered by People Sharing Appointment Registration Links
Some Rhode Island residents are sharing their appointment registration links for receiving the COVID-19 vaccine with people who are not yet eligible to be vaccinated, according to the Rhode Island Department of Health (RIDOH).
Rhode Island has not instituted a public sign-up form for the vaccinations. Vaccines are being distributed statewide on a tiered basis. Health care workers, first responders and those who live in "congregate settings" were among the first group of individuals to receive the vaccine. Individuals 75 years old or older are expected to begin receiving the vaccine in February.
RIDOH has been scheduling appointments for vaccinations by sending registration links to eligible individuals. Some link recipients have been forwarding the links to people outside the scheduled tiers.
"Unfortunately, it has come to RIDOH's attention that these links are being shared," said a statement on RIDOH's COVID-19 information page. "People who are not eligible for vaccination will not be able to gain access to a vaccination clinic."
Any Rhode Island resident that shows up for a vaccination appointment is required to provide an ID and proof of employment. Vaccine providers will not allow people who arrive at non-sanctioned appointments to receive the vaccine on that visit.
"While this dose of vaccine will be stored safely and used for the next vaccination event," the statement added, "unauthorized sharing of registration links denies an eligible healthcare worker the opportunity to be vaccinated that day and delays the rollout of vaccine to all Rhode Islanders."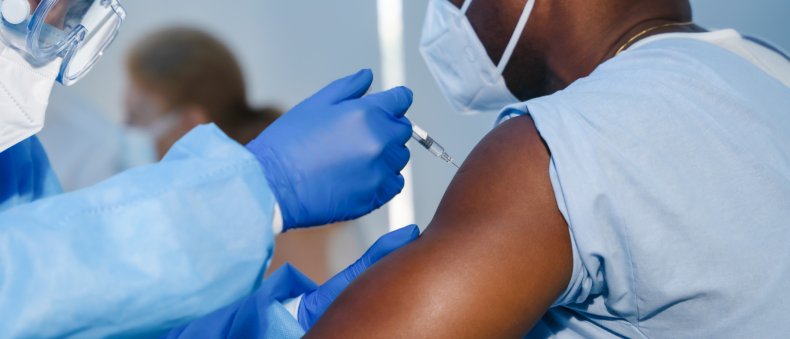 In a January press briefing, Alysia Mihalakos of RIDOH's coronavirus vaccine subcommittee said that individuals that had shared their links had "somehow cheated the system."
"The demand for vaccine is clearly very high," Mihalakos said, "and people are willing to push others aside in order to get themselves or their loved ones vaccinated."
Newsweek reached out to RIDOH for comment.
According to information from Johns Hopkins University, 115,956 positive cases of COVID-19 have been confirmed in Rhode Island with 2,173 fatalities attributable to the virus. Statewide, more than 26,000 people have received a full two doses of the vaccine.
During a January press conference, RIDOH Director Dr. Nicole Alexander-Scott said the state expected to begin providing vaccinations to individuals aged 65 or older by mid-February.
"The approach we are taking is 100 percent grounded in the science and the data on how to best protect people who are most at risk, keeping them out of the hospital and keeping them alive," Alexander-Scott said.
As of Tuesday, the Centers for Disease Control and Prevention (CDC) said 32,780,860 doses of the COVID-19 vaccine had been administered out of a total dosage distribution of 52,657,675 on a nationwide level. The White House announced that it would begin distributing COVID-19 vaccines to retail pharmacy locations within the next 7 days.
"Millions of Americans turn to their local pharmacies every day for their medicines, flu shots, and much more," White House COVID-19 response coordinator Jeff Zients said Tuesday. "And pharmacies are readily accessible in most communities, with most Americans living within five miles of a pharmacy."