Richard Shelby Joins 3 Other Republican Senators Not Seeking Re-Election in 2022
Senator Richard Shelby of Alabama said Monday he would not be seeking re-election, making him the fourth conservative member of the upper chamber to announce his retirement ahead of the 2022 election cycle.
"Although I plan to retire, I am not leaving today," Shelby, 86, said in a statement. "I have two good years remaining to continue my work in Washington. I have the vision and energy to give it my all."
Shelby joins three other Republicans in his decision to retire. Senator Richard Burr of North Carolina said in 2016 that his current term would be his last. Senator Pat Toomey of Pennsylvania announced last year that he would not be running for a third term.
Last month, Senator Rob Portman of Ohio also revealed that he would be leaving Capitol Hill. Portman cited "partisan gridlock" as a contributing factor in his decision not to seek re-election.
The retirements could be a roadblock for the GOP as it aims to regain control of the Senate after losing the upper chamber to Democrats in the 2020 election cycle. Though the chamber is split 50-50, Democrats currently set the agenda and have Vice President Kamala Harris to cast any tie-breaking votes.
While Republicans only need to flip one seat next year to win back the majority, the GOP already has to defend more territory than Democrats in 2022. Twenty conservative seats will be up for election as opposed to 14 Democratic seats. Plus, two of the Republican retirements (Burr and Toomey) will leave open seats in swing states that went for President Joe Biden last year as opposed to Donald Trump.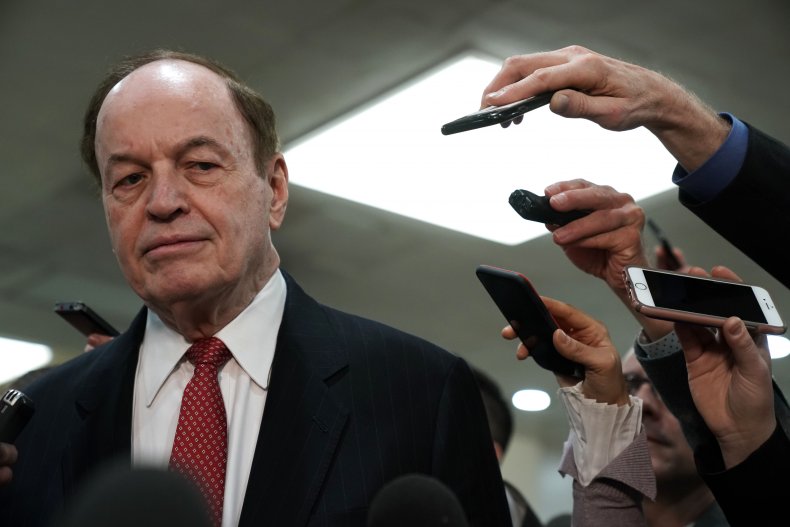 Senator John Cornyn (R-Texas) told Politico after Portman's unexpected retirement announcement last month that "it's harder when you have open seats than when you have incumbents up, so I hope we don't have any more."
"If they are going to retire, I think it's the right thing to do to do it early to give other people a chance to get in," Cornyn told the news outlet.
There's also a chance more Republican retirements are on the way. Senator Chuck Grassley (R-Iowa) will be 89 when the 2022 midterm election takes place. He recently told Iowa reporters that a decision on whether he'll run for re-election is "several weeks off." Senator Ron Johnson of Wisconsin has also not confirmed he will run for a third term.
But one possible advantage for Republicans heading into 2022 is the fact that midterm elections do not usually go well for the party in power. According to RollCall, the president's party has lost Senate seats in 14 of the last 20 midterm elections.
Newsweek reached out to the Republican National Committee as well as Shelby's office for comment on the impact of these retirements but did not receive a response prior to publication.