Rick Scott Likens Herschel Walker to Kavanaugh as Victim of 'Smear Machine'
Senator Rick Scott, who chairs the National Republican Senatorial Committee, defended GOP Senate candidate Herschel Walker amid his latest controversy and suggested that Walker was up against the same "smear machine" that targeted Supreme Court Justices Brett Kavanaugh and Clarence Thomas.
Both Kavanaugh and Thomas were accused of sexual assault around the time that they were nominated to the Supreme Court and those allegations became a focal point in both of their confirmation hearings. Neither controversy, though, blocked Kavanaugh nor Thomas' dreams of serving on the court as both justices went on to be confirmed by the Senate.
Scott's defense of Walker comes after a bombshell report from the Daily Beast revealed that the Senate candidate from Georgia had paid for a former girlfriend to have an abortion in 2009, despite his vocal anti-abortion stance. Walker has denied the story and stated that he plans to sue the outlet for defamation.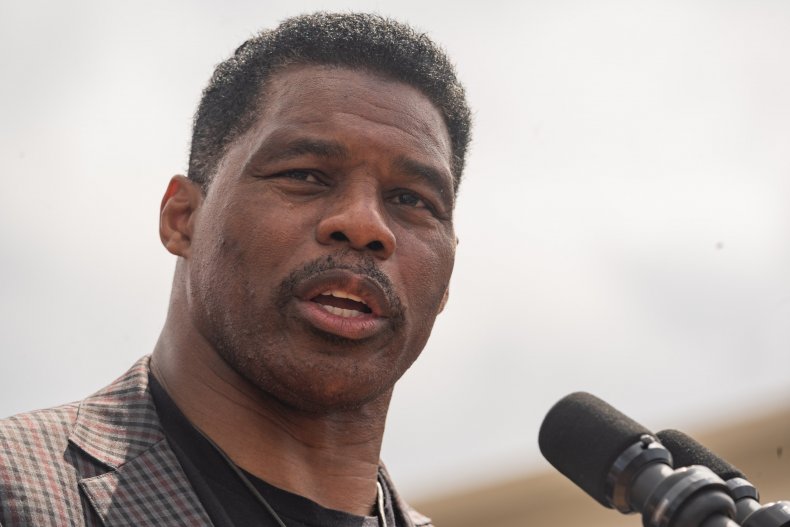 "When the Democrats are losing, as they are now, they lie and cheat and smear their opponents. That's what's happening right now," Scott said in a Tuesday statement. "They know they are on the verge of losing the Senate, and they know that Herschel Walker is winning, so they have cranked up the smear campaign."
"Herschel has denied these allegations and the NRSC and Republican stand with him, and Georgians will stand with him too," the Florida senator, who previously said Georgia was the GOP's most "logical" path to Senate control, added.
Walker is running against incumbent Senator Raphael Warnock in a close race that is also one of the Republican Party's best chances of flipping the Senate this midterm cycle. A poll from last month showed Walker with a 42 percent favorability rating to Warnock's 48 percent.
He saw a boost of support in the primaries after being endorsed by former President Donald Trump, but others in the party, like Senate Minority Leader Mitch McConnell, have expressed some skepticism over this year's GOP Senate nominees.
Although the Republican candidate has refuted the story that he paid for an abortion, his son, Christian Walker, blasted him over Twitter on Monday night and suggested that the claims about his father were true.
"I know my mom and I would really appreciate if my father Herschel Walker stopped lying and making a mockery of us," Christian Walker tweeted. "You're not a 'family man' when you left us to bang a bunch of women, threatened to kill us, and had us move over 6 times in 6 months running from your violence."
His son claimed that "every family member of Herschel Walker asked him not to run for office," but that the former football player insisted on doing so anyways.
"He decided to give us the middle finger and air out all of his dirty laundry in public, while simultaneously lying about it," Christian Walker said. "I'm done."
Newsweek reached out to the Democratic Senatorial Campaign Committee for comment.