Rick Snyder Expected to Testify at Congressional Hearing on Flint Water Crisis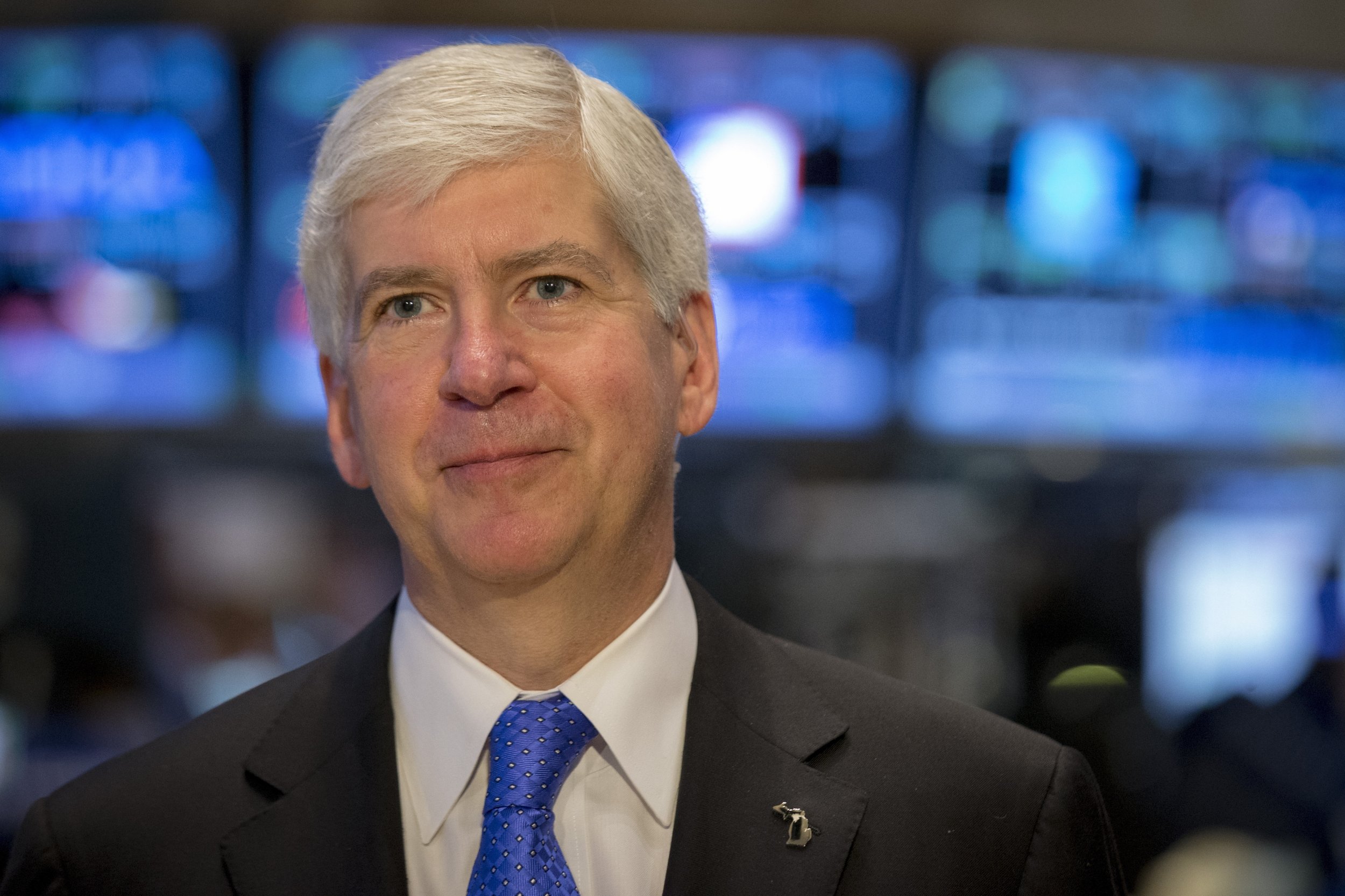 Michigan Governor Rick Snyder, who is facing scrutiny for his handling of the lead-laced water crisis in Flint, is expected to testify before Congress next month about the situation that has produced an outcry across the country, rocked his administration and left the city's residents dependent on bottled water.
The House Oversight Committee hearing will take place on February 3, according to the Detroit Free Press. A spokeswoman for U.S. Representative Brenda Lawrence, who filed a request for the hearing, says witnesses are requested to attend, but might not show.
A spokesman for Snyder tells Newsweek the office hasn't received information from the committee regarding a possible hearing.
In 2014, Flint's source of water for drinking and other purposes was switched from Detroit's system to the Flint River without accompanying treatments for the higher lead levels.
Snyder, a Republican, has apologized for his state's role in the water switch. In an effort to reveal what he knew about the crisis, Snyder on Wednesday released more than 270 pages of Flint-related emails he sent and received between January 2014 and December 2015.
President Obama stepped in last weekend, declaring a state of emergency in Michigan and signing an emergency declaration to make $5 million in federal assistance available to Flint. But Obama refused Snyder's additional request to declare the situation a major disaster because, the White House said, the situation was man-made. The governor is appealing the decision.