Ricketts Vows Total Abortion Ban if Roe Overturned, Even for Rape, Incest
Nebraska Governor Pete Ricketts said that he intends to call a special session of his state's legislature to ban abortions if Roe v. Wade is overturned by the Supreme Court.
The governor's comments, which were made during an interview on CNN Sunday, come nearly two weeks after Politico reported on a leaked draft majority opinion written by Justice Samuel Alito showing that the Supreme Court had voted to jettison the landmark decision that has been in place since 1973.
In the interview, CNN host Dana Bash noted that Nebraska doesn't have a Roe v. Wade "trigger law" on the books like some states. These laws are designed to implement abortion bans in the event that Roe v. Wade is overturned. Bash noted that an effort to pass a trigger law in Nebraska "failed by only two votes last month."
"The abortion ban that you tried to pass did not include any exceptions for rape or incest, so can you clarify: do you think that the state of Nebraska should require a young girl who is raped to carry that pregnancy to term?" Bash asked.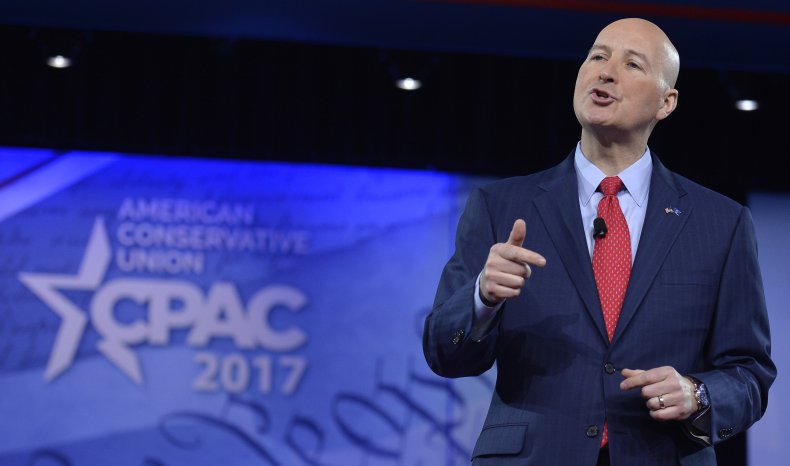 "Nebraska is a pro-life state," the governor responded. "I believe life begins at conception and those are babies too. So if Roe v. Wade, which is a horrible constitutional decision, gets overturned by the Supreme Court, which we're hopeful of, here in Nebraska we're going to take further steps to protect those pre-born babies."
"Including in the case of rape or incest?" Bash then asked.
"They're still babies too, yes, they're still babies,' Ricketts replied.
"So if Roe is overruled and overturned, will you call a special session right away to ban abortion in Nebraska?" the CNN host questioned.
Ricketts said if the decision is overturned, he'll "work with our speaker of the legislature to work on a special session and do more to protect pre-born babies. We'll have to wait and see what that decision is before we can take further steps, but that would certainly be my intention."
More than a dozen Republican-led states have trigger laws on the books, and some of the bans were passed in recent years, as former President Donald Trump appointed several new conservative justices to the Supreme Court.
A poll that surveyed 1,500 Americans earlier this month found that 24 percent of men believe women, who receive abortions in violation of state law, should be charged with murder.
However, most Americans believe that Roe v. Wade should remain in place. Fewer than one third of Americans say they support overturning the landmark abortion decision in a poll that was conducted by Yahoo News and YouGov earlier this month.