The speeding and reckless driving seen on wide-open roads during the pandemic appear, like COVID-19 itself, to be sticking around longer than wished. Even as driving and travel habits bounce back to normal, the dangerous behaviors do not seem to be subsiding.
"People are flying down the roads," Maine State Police Cpl. Doug Cropper told the Associated Press about his state's summertime drivers. "It's just ridiculous."
New York State Police spokesman Beau Duffy told the news agency, "There is continued concern about the rise in speeding and aggressive driving as we enter the heart of the vacation travel season and increased traffic volumes on the highways."
Deaths on highways skyrocketed last year to levels not seen in over a decade, according to the AP. Considering that COVID lockdowns drastically reduced the number of miles driven, officials pin this increase in deaths on an uptick in speeding, first and foremost, as well as increases in impaired driving and decreases in seatbelt use. These trends were seen even in the earliest days of the pandemic.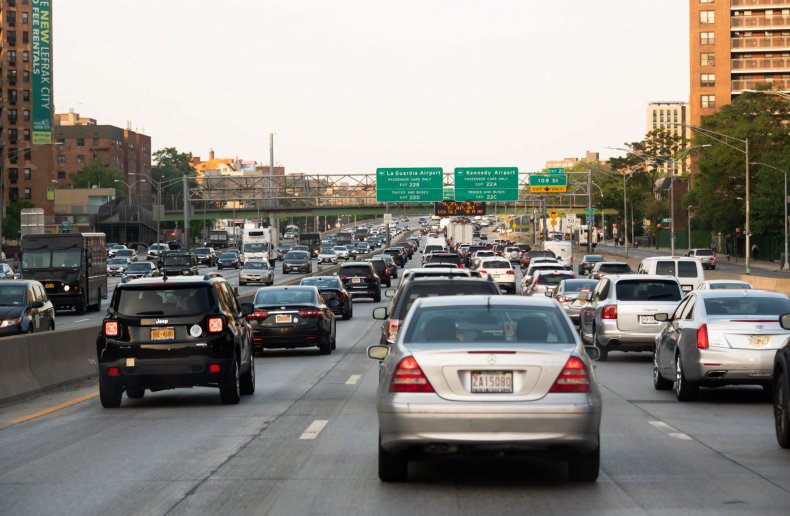 In New York state, the number of speeding tickets issued by police and the proportion of fatalities attributed to speeding increased from January to June in 2020, hitting well above pre-pandemic levels.
Similarly, in California, the number of speeding tickets issued for speeds over 100 mph from January to June 2020 doubled compared to the number issued during the same period in 2019.
By the end of 2020, the National Highway Transportation Safety Administration reported, traffic fatalities grew by 7 percent, a figure all the more alarming since overall driving dropped by 13 percent.
The AP report also touches on specific instances of brazen speeding on newly-emptied roads. In May of last year, Fred Ashmore of Maine set a new solo record for a nonstop drive from New York City to Los Angeles using a rented Ford Mustang GT. Topping out at 159 mph and averaging 108, Ashmore made the over-2,800-mile journey in 25 hours and 55 minutes.
"There's no person who's never sped," Ashmore said about the feat. "I just sped faster and longer."
Some also attribute the continuing wave of violations to a drop-off in speed enforcement by police during the pandemic. Several experts told the AP that police must begin enforcing speed limits for all offending motorists more visibly moving forward.
"High visibility enforcement works," said Pam Shadel Fischer with the Governors Highway Safety Association. "When people see police officers, they will think twice about what they're doing."