Brody King Talks Re-Signing with Ring of Honor, Free Enterprise & Faith in Tag Team Wrestling
Ring of Honor is set to put on a special show for its fans called Free Enterprise.
As its name suggests, this show will be free for those who attend the Baltimore show and will feature some of the promotion's top names including Jay Lethal, The Briscoes, Jeff Cobb and many more.
One of the wrestlers scheduled for Sunday is Brody King. The 32 year-old made a lot of noise in the independent scene, especially for Pro Wrestling Guerilla (PWG) and Defy Wrestling, before bursting onto the scene in 2018 with Ring of Honor as part of Marty Scurll's Villain Enterprises with PCO.
With less than five years of wrestling experience under his belt, King is ready to continue honing his craft and do whatever it takes in singles or tag team matches alike.
"2019 was a proving period for me, and I think 2020 is me pushing forward and proving that I'm an asset to the company," King told Newsweek. "I'm an incredible performer and I would love to have a good singles run. I would love to go for some championships. I'm not there to be a low-to-midcard guy. I'm there to be the main event, and that's what I'm going to try and prove."
Newsweek caught up with Brody King ahead of his match against Rey Horus at Free Enterprise to talk about his new Ring of Honor contract, working around the world and more.
Note: This interview has been lightly edited for clarity and length.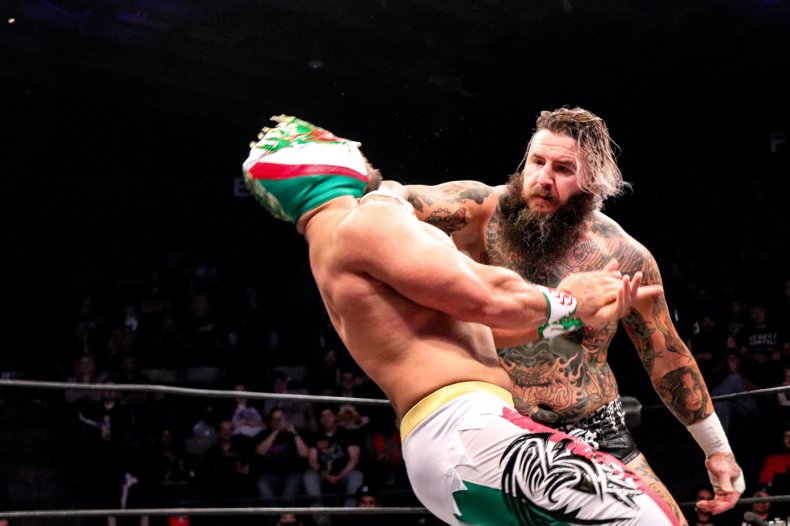 Congratulations on re-signing with Ring of Honor. What went into your decision to return? Was it an easy decision?
I wouldn't say it was easy. In the current climate of wrestling, or whatever you want to call it, there are so many options for a wrestler out there. And I'd say that right now there's no better time to be a wrestler. But as far as how I dealt with business with Ring of Honor and the way they treated me, it was a much easier decision to stay with them and move forward with what we've been doing with Villain Enterprises and all the plans we have going forward.
It's been a little over a year since you debuted with ROH, and before then your name was gaining reputation in the indies. Arriving at Ring of Honor seemed like the next logical step for you. How did you grow as a performer in that year?
It was huge. You always think about what's different from the indies to Ring of Honor, to WWE or to wherever you want to go. How they can change you as a performer, that next step. And it was so much different than I thought it would be. Being around guys like Marty [Scurll], Jay Lethal and the Briscoes, just seeing how they all operate and how they perform as wrestlers, makes you a better performer. It's the whole "iron sharpens iron" by working with the best. And some of those guys are some of the best wrestlers on the planet.
When you came into Ring of Honor with Marty, there was a large hole left by some other talent, and some of the guys you mentioned have re-signed with ROH recently. Does it feel like you're becoming the next pillars of the promotion?
Joining Ring of Honor I didn't know what to expect. They didn't really have a set plan for me. I kind of started working with Marty, doing the whole Villain Enterprises thing, before I signed with Ring of Honor. So I had an assumption that we'd continue that with Ring of Honor, but they didn't really tell me what I'd be doing coming into the company.
And like you said, when we came in and essentially replaced some of the guys that just left, that was a huge hole to fill. And there's big trust in us [as] performers to fill that hole. I think that we did the best that we could, and we were able to do right by the company and right by the fans. Yeah, it's been really great.
You said that ROH didn't have a set direction for you when you first came in, but do you feel that way now?
They see Villain Enterprises work. We do what we do best, and we work very well together. We all have very different styles, so to have us all gel well together is a rare thing. I think the future for Villain Enterprises is bright.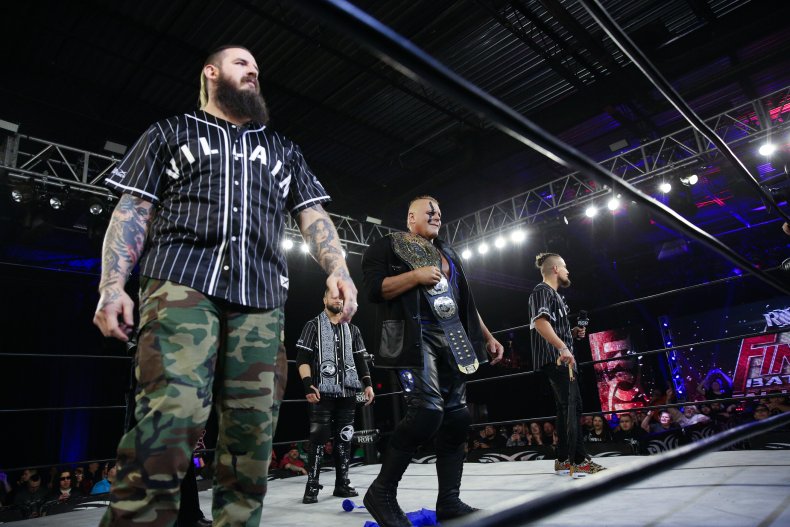 Ring of Honor had an up and down 2019 and they are putting on Free Enterprise, a free show for the fans. What does it mean for you to be a part of it?
I think it's really cool. Obviously there was some controversy with Ring of Honor at the end of last year, but the best thing you can do as a company is try to move forward as best you can. And they show that they are willing to throw a free show for the fans is insane. That's a lot of money coming out of Ring of Honor's pocket to give back to the fan base, to show them that they aren't going anywhere and to give them the best product they possibly can.
There's a lot of talent from New Japan coming in to work with Ring of Honor. Was that a big factor in re-signing?
That was a big draw signing with Ring of Honor in the first place, their relationship with New Japan. That's always been my end goal, you can say, is to regularly work for New Japan Pro Wrestling. So to work for both has been pretty awesome. I was able to go over to Japan for a month last year, and I hope that relationship continues and that we can work together again this year.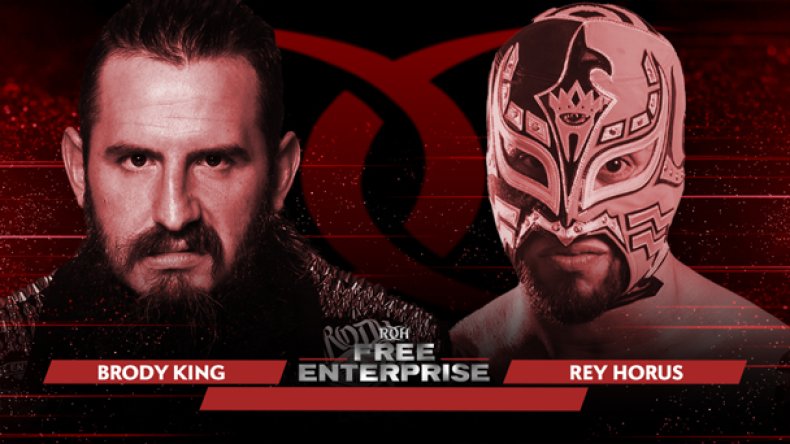 PCO said in a recent interview you two were supposed to be involved in Tag League but you suffered an injury. How do you deal with opportunities being lost in that way?
That was especially hard because I felt like I was letting PCO down as well. We were supposed to do Tag League, and two-three weeks before we were going to fly out, I injured my knee. That's the worst thing you can do as a wrestler is get injured before a big opportunity like that. I would already be hard on myself, but I have to think about taking that away from PCO as well. It was definitely mentally challenging at the end of last year.
Coming into Ring of Honor you've been involved in the promotion's tag team division a lot, especially with PCO. Some people frown upon tag team wrestling. How do you feel about being a tag team wrestler today?
It's funny because when I joined Ring of Honor I was very much a singles wrestler. On the indies I had tagged with Tyler Bateman, who is now with Ring of Honor, but it wasn't my main focus. My main focus is being a singles wrestler, but you have to fill the role that they need. And at the time they needed a tag team.
It was a big transition for me to go from singles to tag and to learn the art of tag team wrestling. It helped having PCO who has been a tag team wrestler since the '90s, but I can understand where tag team wrestling is looked down upon or whatever. But if you watch guys like The Briscoes go out there, they're going to put on a match that is unbelievable. There's no single wrestler that has the chemistry that those two have together. And I think the art of tag team wrestling is definitely going to come back with teams like Gresham and Lethal, Silas [Young] and Josh Woods, even with guys like The Young Bucks, Butcher and the Blade [in AEW]. Tag team wrestling is stronger than it has been in the last decade, and I think that moving forward it's just going to get better.
Ring of Honor's Free Enterprise takes place Sunday, February 9 at 3 p.m. EST. The show is available to stream free for HonorClub members.