The Rise and Fall of the Relationship Between Donald Trump and Fox News
Donald Trump's feelings about Fox News are complicated.
Although the network has received marked praise from the president throughout his term in office, its hosts intermittently face backlash from Trump, particularly in response to critiques of his policies or references to less than favorable polling statistics.
Trump, a vocal media skeptic, retweets news reports from few outlets outsides of those affiliated with Fox. But his behavior toward the network has always oscillated between commendation and disapproval, with the latter prevailing more and more in recent months.
"So hard to watch @FoxNews anymore," Trump wrote on Twitter Monday. "They are working so hard against the people (viewers) that got them there. Their contributors are a disaster, and all over the place. The Radical Left has scared Fox into submission, just like they have so many others. Sad, but we will WIN!"
2017-2018: Growing Trump-Fox Alliance
Conflicts that arose between Trump and former Fox News anchor Megyn Kelly ahead of the 2016 election gave way to a spell of peaceful correspondence after his 2017 inauguration.
Trump went on to post hundreds of tweets referencing Fox News programs throughout 2018, with a focus on those featuring commentators whose opinions seemed to bolster his own. A Washington Post report published in December 2018 noted that Trump often manipulated comments from Fox News hosts in his reproductions of them on Twitter, suggesting he did so as means to better serve his own purposes.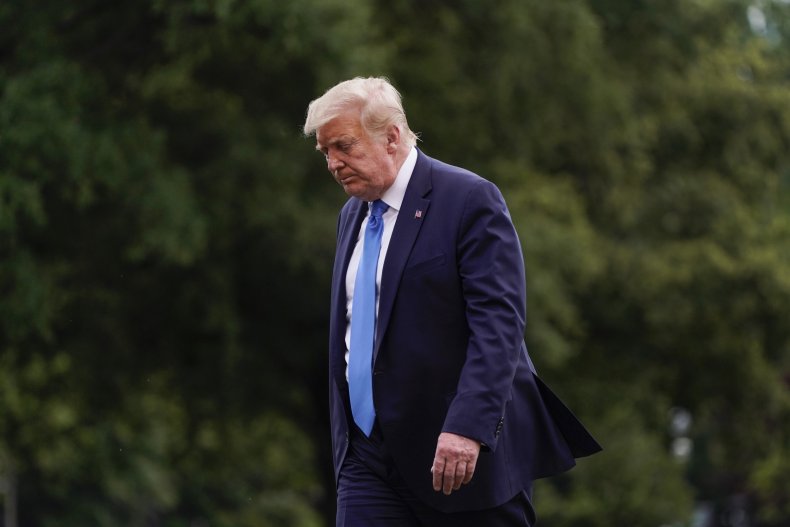 2019: Border Wall, Impeachment
Discord began to surface during the early months of 2019. In January, Trump targeted Fox News' White House correspondent John Roberts and Washington correspondent Gillian Turner in a tweet denouncing their coverage of developments related to the border wall.
"Never thought I'd say this but I think @johnrobertsFox and @GillianHTurner @FoxNews have even less understanding of the Wall negotiations than the folks at FAKE NEWS CNN & NBC!" he wrote.
Trump also took issue with Fox News' coverage of his impeachment, the events leading up to it and its impact on polling results.
2020: Election Race, COVID-19 Response
Trump's Fox-directed criticisms became louder in 2020 amid its coverage of the presidential election race and the novel coronavirus pandemic. He has shared frustration about the network becoming "politically correct" on more than one occasion.
"@FoxNews just doesn't get what's happening! They are being fed Democrat talking points, and they play them without hesitation or research," Trump tweeted in April.
"They forgot that Fake News @CNN & MSDNC wouldn't let @FoxNews participate, even a little bit, in the poor ratings Democrat Debates...Even the Radical Left Do Nothing Democrats laughed at the Fox suggestion. No respect for the people running @FoxNews," he continued. "But Fox keeps on plugging to try and become politically correct."
Despite contention, Trump has still supported some Fox News programming. Hours before calling its contributors a "disaster" on Monday, the president tweeted a quote from Fox & Friends.
"Republican voter registration is way up, Democrat numbers are down," read the tweet, which then went on to tag the series' Twitter handle.
Newsweek reached out to Fox News for its response to criticism from Trump on Twitter but did not receive a reply in time for publication. The White House had no comment.