Rishi Sunak Will Be Wealthiest Leader in Democratic World
As all eyes turn to Rishi Sunak—Britain's next prime minister after the previous leader Liz Truss managed just 44 days in the job—much has been made of his vast personal fortune.
The British tabloids have dubbed the politician 'Rishi Rich,' a play on the title of the kids' movie Richie Rich about the world's wealthiest boy.
Sunak, 42, and his heiress wife Akshata Murthy are among the richest people in Britain, and together are worth a cool £730 million ($828 million), according to the Sunday Times Rich List, a ranking system compiled by the newspaper each year.
He was the first frontline politician ever to feature on the Rich List since its inception at the end of the 1980s.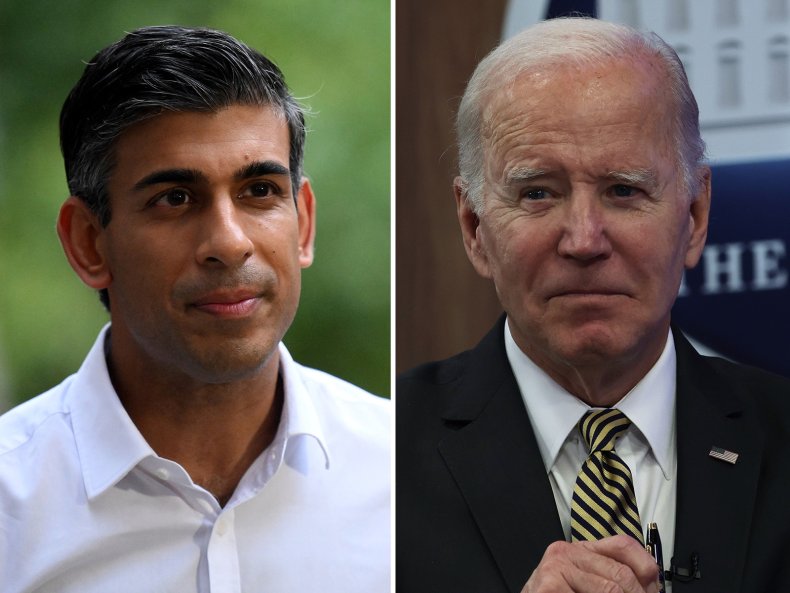 Sunak, who once worked for Goldman Sachs, made his own fortune as a hedge fund manager and then married Murthy, an Indian heiress who owns shares in Infosys, the company founded by her billionaire father.
The couple's estimated wealth makes them richer than King Charles III, who inherited $500 million when the Queen died—although the royal also owns a portfolio of assets including jewels, art, palaces and land worth $42 billion.
The Sunak family's finances sparked controversy in April while Sunak was still Chancellor, after it emerged that Murthy, who used to run her own fashion brand, was not paying tax in the U.K. on her overseas income because she has "non-domicile" status as an Indian citizen.
But after the row, Murthy agreed to pay the taxes, saying while the process was "entirely legal … it has become clear that many do not feel it is compatible with my husband's role as chancellor."
Sunak's wealth may have raised eyebrows in some quarters, but most politicians tend not to be struggling to make ends meet by the time they reach the top—so how does Sunak's wealth compare to his soon-to-be peers on the world stage?
While Saudi royals and some African dictators may scoff at Sunak's bank balance, what of the leaders of China, Russia, and South Korea? And how does Sunak's wealth compare to those who were democratically elected in the West?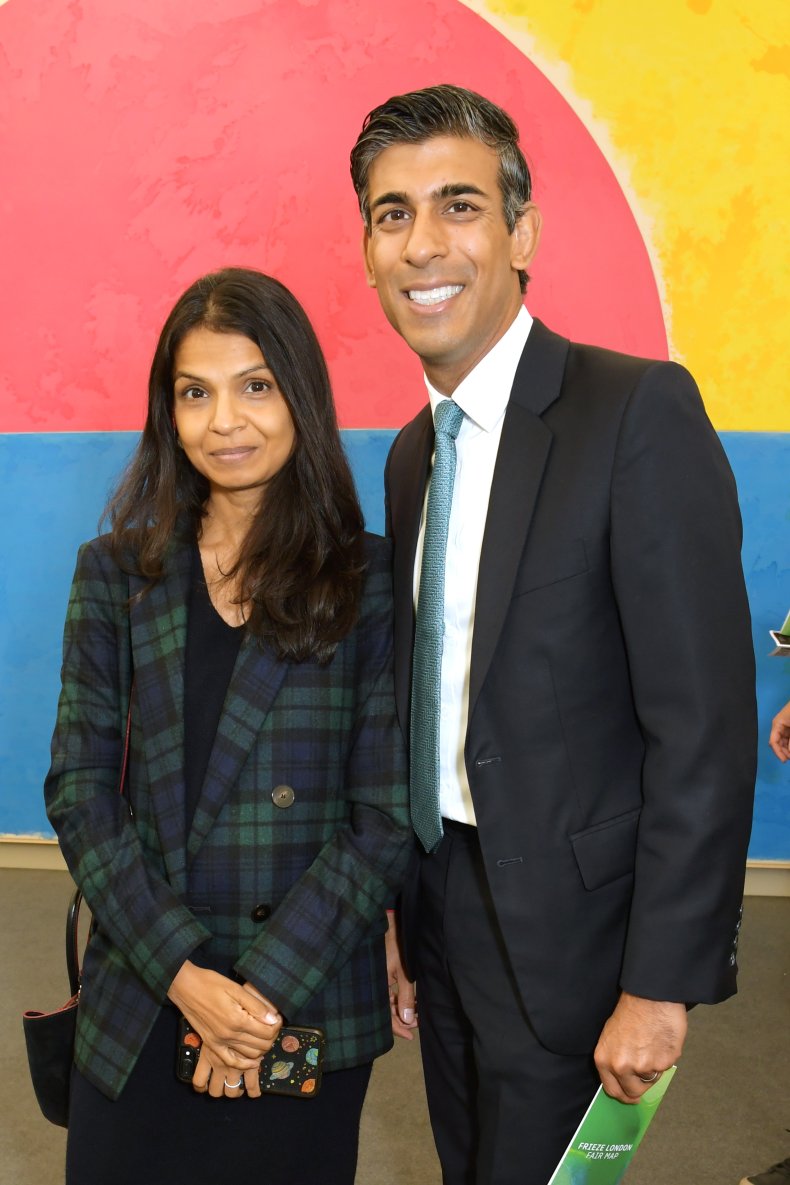 The U.S.
President Joe Biden often positions himself as a "middle class" president, but Forbes analysis of public records suggests his fortune stood at around $8 million as of last June.
Oddly, the publication suggested he should actually be even richer than that, given that he raked in more than $17 million after his stint as vice-President by selling books and giving speeches on the after-dinner circuit.
Even taking into account that $7 million went on taxes and a further $1.3 million to charity, plus mortgages and staff bills, there should still be a little more in his bank accounts. The magazine suggested he may have spent a lot, or given some money to his family.
Either way, his wealth is dwarfed by that of his predecessor, with former president Donald Trump becoming the first billionaire president. Forbes has put his fortune at $3.2 billion, with much of that coming from real estate and his resorts, although Trump has claimed he is richer than that.
Canada
Prime Minister Justin Trudeau is worth around $10 million, mostly made up of family wealth, according to the website Celebrity Net Worth. His father Pierre also served as prime minister and his grandfather had made a fortune in real estate and gas stations.
Australia
Prime Minister Anthony Albanese famously came from very humble beginnings and grew up in social housing, but he now boasts a $5 million property portfolio according to the Daily Mail.
France
President Emmanuel Macron had enjoyed a high-flying career as a top investment banker, and raked in millions before entering politics. But since then, his fortune has ebbed away and today stands at just $540,815, according to a report by British newspaper the Daily Express.
The pay cut once he entered public service, and France's high income tax were reportedly behind his declining wealth.
Ukraine
Volodymyr Zelensky is worth between $20 million and $30 million, according to Forbes, thanks to his shares in a successful TV company, which he gave up when he assumed leadership – although is likely to reclaim them again afterwards.
China
Mystery surrounds President Xi Jinping's personal wealth, with estimates ranging from $1 million to $1.2 billion, across various news sites, although none of these figures contain sources. Such information is not made public and cannot be verified, making it almost impossible to know the leader's personal wealth.
North Korea
Supreme Leader Kim Jong-un was sitting on a $5 billion fortune back in March 2013, according to a joint investigation by the U.S. and South Korea.
He reportedly owns a string of opulent palaces and mansions, a yacht, a private plane, and around 100 luxury cars, according to the International Business Times.
Russia
In March this year, Fortune magazine ran an article entitled "Is Putin secretly the world's richest man?" The answer remains somewhat of a riddle as President Vladimir Putin's finances are shrouded in mystery.
The Kremlin insists Putin earns a modest wage and lives in a 830 square foot apartment, but experts have rubbished such claims. Russian activists went viral after flying drones over a vast palace and estate near the Black Sea, which they claimed belonged to Putin—something the Kremlin denied.
According to CEO Today, former Russian government adviser Stanislav Belkovsky estimated Putin was worth $70 billion, while others have guessed it could be up to $200 billion, such as US hedge fund manager Bill Browder who used to be based in Russia.
Browder made the claims during testimony to the U.S. Senate Judiciary Committee back in 2017.
And the the man thought by many to be world's richest—Tesla and SpaceX mogul Elon Musk, who Forbes estimates is worth $214 billion—has previously claimed he believes Putin is actually richer than him.
Conclusion
Now Trump and his billions have left office, it means the new British prime minister is easily richer than each of his democratically-elected counterparts across the West.
But, it seems he would be the poorest person in the room were he to meet privately with Putin or Kim Jong-un.
Newsweek has reached out to Sunak for comment.