Rival factions composed of Syria and Iran on one side and Israel and the United States on the other are offering assistance to Lebanon after the massive explosion that ravaged its capital.
Newly appointed Lebanese Foreign Minister Charbel Wahba spoke Wednesday with his longstanding Syrian counterpart Walid Muallem, who expressed his country's "sympathy and solidarity with Lebanon and a willingness to offer all possibilities for assistance" after the blast that tore through Beirut, killing at least 100 people and injuring thousands more according to still-early estimates amid an ongoing search for survivors. Smoke from the portside eruption, the causes of which are still being investigated, reached all the way to the Syrian capital of Damascus some 50 miles away.
Wahba, who was appointed just two days ago after his predecessor's resignation, "expressed gratitude for this fraternal stance, which reflects the true relationship between the two brotherly peoples," according to the Syrian Foreign Ministry readout. The exchange followed Syrian President Bashar al-Assad's call to Lebanese President Michel Aoun on Tuesday.
The two countries' histories have been intertwined throughout the rise and fall of successive empires, most recently emerging as two independent countries after ousting French rule. As Lebanon fell to civil war in the 1970s, Lebanese refugees fled to Syria, whose own people have fled en mass to Lebanon as Syria's own civil war began in 2011. Their mutual foe is Israel, whose fight with Palestinians over land has sent refugees across the Middle East. But after the explosion, even the Israeli military "offered to send humanitarian & medical assistance to Lebanon via security and international channels."
"This is the time to transcend conflict," the Israeli military said.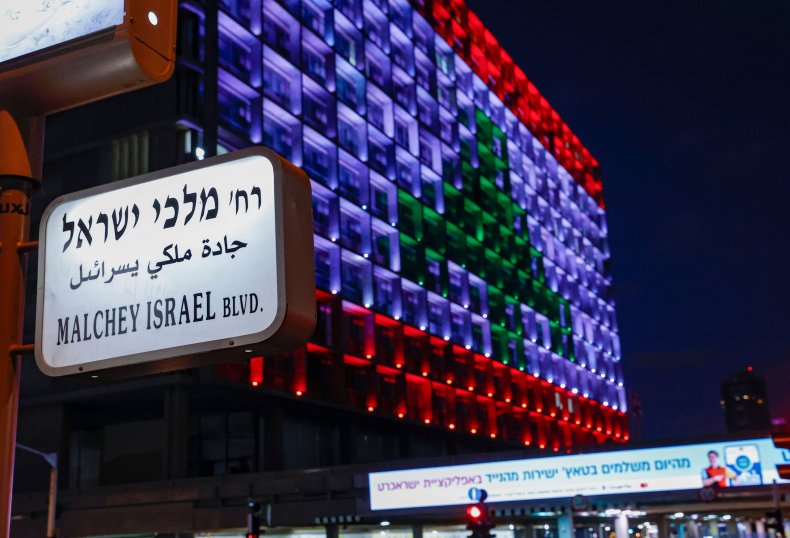 Both Lebanon and Syria technically remain at war with Israel, which has attacked targets in both countries in the three weeks alone in response to what it has identified as enemy attempts to infiltrate its contested borders with the two Arab countries. Israel links such efforts to a third nation, Iran, which operates a network of allied militias across the Middle East and beyond, including the Lebanese Shiite Muslim Hezbollah movement.
Shortly after the disaster in Beirut, Iranian Foreign Minister Mohammad Javad Zarif offered his condolences on social media. He tweeted Tuesday that "Iran is fully prepared to render assistance in any way necessary" and, on Wednesday, held too spoke with Wahba by phone, announcing Iran was "sending field hospital & medicine to assist with disaster relief" to Lebanon.
Iranian President Hassan Rouhani also called Aoun, pledging medical assistance to relieve the embattled country, which was already facing an economic crisis, collapsing infrastructure and global pandemic prior to the disaster. At a cabinet meeting, Rouhani ordered the Iranian Red Crescent Society to send aid to Lebanon as soon as possible.
The country's supreme leader, Ayatollah Ali Khamenei also sent a message of sympathy, as did the head of the elite Revolutionary Guard, Major General Hossein Salami. In a statement addressed to sent to both the Lebanese state and Hezbollah, pledging "to provide any assistance to the Lebanese government and people in order to help the victims of the incident."
Chief of Staff Major General Mohammad Bagheri, Iran's most senior military figure, called on all Islamic countries to send help "in accordance with their religious and humanitarian duties" and announced that the Iranian armed forces will "participate in the field of relief and assistance to dear and mourning Lebanon." He also expressed his condolences in a separate message to Hezbollah, who he said were "at the forefront of the anti-Zionist resistance front in the region that has reinforced the failure of security-breaking and riotous conspiracies in the Islamic lands of West Asia."
Such language has been amplified in the wake of the U.S. killing of Revolutionary Guard Quds Force commander Major General Qassem Soleimani in January. The top military leader was slain in Iraq but had previously defied his U.N. Security Council travel ban in recent years by traveling to Lebanon as well, where mixed messages from Washington prompted more speculation about the attack than answers.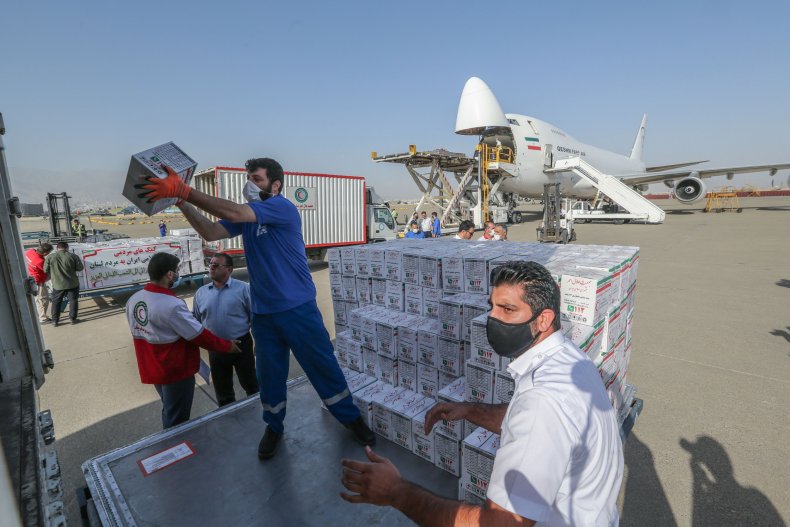 Secretary of State Mike Pompeo first said in a statement Tuesday that U.S. officials were "closely monitoring and stand ready to assist the people of Lebanon" after the blast. President Donald Trump also offered U.S. assistance at a press conference later that day, but referred to the blast as a "terrible attack," defying the prevailing theory of an industrial accident involving stored chemicals, fireworks and grain.
The president said his generals advised him that the blast was "was an attack, it was a bomb of some kind."
Lebanese ambassador to the U.S. Gabriel Issa told Newsweek shortly after Trump's remarks that there was "no indication thus far that this was in any way caused by a deliberate attack or bombing of any kind." He said the investigation remained ongoing, but said initial evidence pointed to the chemical blast theory, as did a senior Pentagon official who spoke to Newsweek earlier that day.
Reached for comment, the Pentagon referred Newsweek to the White House, which declined to comment.
After first calling former Lebanese Prime Minister Saad al-Hariri—who is close to U.S. regional partner and Iran rival Saudi Arabia—on Tuesday, Pompeo on Wednesday reaffirmed the United States' "steadfast commitment to assist the Lebanese people as they cope with the aftermath of this terrifying event" in a call to Lebanese Prime Minister Hassan Diab. Diab was elected earlier this year as part of a new government largely supported by Hezbollah, widening a rift between Beirut and Washington.
Dozens of other countries from across the globe also have offered their assistance to Lebanon as it struggles to cope with its latest, possibly most devastating crisis yet.