How Sabrina Spellman's 'Riverdale' Season 6 Crossover Will Work
Chilling Adventures of Sabrina is finally going to cross over with Riverdale after years of fan demands and speculation. In the season 6 trailer, Kiernan Shipka appears as Sabrina Spellman, hinting at a spooky storyline that is going to kick off the latest episodes of The CW show.
Though Shipka is confirmed to be playing Sabrina, what is less certain is how exactly the two shows will cross over. After all, the residents of Riverdale have had to deal with plenty of demented things over the years, but none of those masked serial killers, organ-harvesting cults and organized crime bosses have been supernatural in nature.
That all looks set to change in this CAOS/Riverdale crossover, a five-episode arc the show is calling "Rivervale."
In previous interviews, Riverdale showrunner Roberto Aguirre-Sacasa has hinted at what fans can expect from season 6, and the events of last season's finale also provide a few hints at what Sabrina's role will be in the show.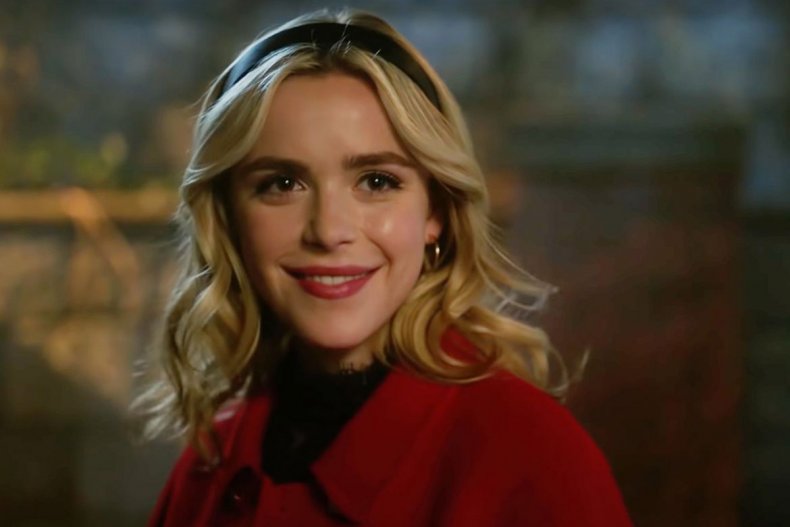 What will Sabrina be doing in Riverdale season 6?
The "Rivervale" storyline looks likely to follow on from the events kicked off by Cheryl Blossom (played by Madeleine Petsch) in the season 5 finale.
In that episode, streaming on Netflix now, we get another chapter of the dark and disturbing history of the Blossom family. After Cheryl finds a group of skeletons in the mine, Nana Rose (Barbara Wallace) tells her a story about her ancestor Abigail Blossom, who was burned at the stake and called a witch after refusing to let the townspeople buy her maple groves.
The Riverdale townspeople (including the ancestors of Betty, Archie and Jughead), however, were closer to the truth than they realized. Though their motive for burning her was revenge, she seemed to have some witchy powers. As she burned, she unleashed a curse on Riverdale, after which many townspeople died in a mine collapse.
(Side note: The fact that the town has been cursed all this time may be the only way to explain the sheer amount of grisly deaths that have befallen Riverdaleans over the last five seasons.)
Ever the petty revenge-seeker, Cheryl reads exactly the same curse after the council refuses to issue an official apology to Abigail during the town meeting.
And if Sabrina has come from Greendale to Riverdale, it seems that Cheryl may have unleashed more than she realizes. In the season 6 trailer, a ghostly pale woman is haunting Riverdale in a black veil. There is also a blink-and-you'll-miss-it glimpse of a zombie-like face in the promo with a very striking resemblance to Cheryl's dead brother Jason (Trevor Stines).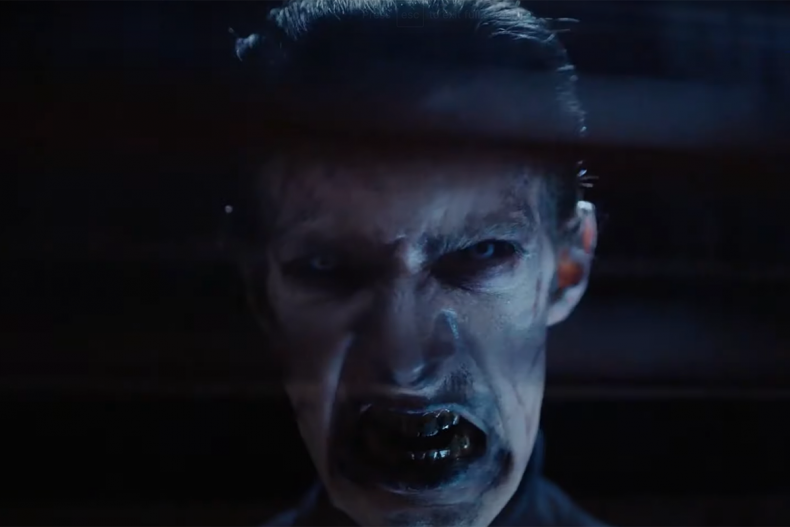 The fact that Sabrina's return is linked to Cheryl's exploration of witchcraft is confirmed by this trailer. After numerous scenes in which Cheryl seems to have created her own coven, it is Cheryl who welcomes Sabrina to the town at the end of the trailer, saying "well look what the black cat dragged in."
Previously, Aguirre-Sacasa had spoken about wanting to keep the supernatural world of Sabrina and the non-magical Riverdale world separate. In 2018, when asked how a crossover might work by Collider, he said, "​​I think it would probably be easier if maybe the Riverdale kids go to Greendale. On a dare, they could go spend the night in a haunted house. But I could also see the universe where Sabrina is like, 'I want to be mortal. I don't want to be a witch. I'm gonna transfer to this school, Riverdale High, where everything is surely gonna be normal and I'll be a normal kid.'"
Initially, the plan was to introduce Sabrina at the end of Riverdale season 1, with the character becoming the main villain of season 2. After the show became a hit for Netflix around the world, however, the character migrated to her own show on the streamer.
In a statement, the showrunner teased of her appearance in season 6: "She shows up to help Cheryl Blossom during her hour of greatest need. Everyone on set lost their minds—I think fans will, too. It's really fun and special." The character is set to arrive in episode 4, "Chapter Ninety-Nine: The Witching Hour(s)."
The synopsis of this episode reads: "Cheryl is performing a dangerous spell, one that may mean the difference between life and death for a beloved member of the Blossom family. Luckily, she's getting a much needed assist from everybody's favorite twenty-something witch, the iconic Sabrina Spellman, visiting from Greendale in this years-in-the-making crossover."
Riverdale Season 6 begins Tuesday, November 16 at 9 p.m. ET / 8 p.m. CT on The CW in the U.S., and on Wednesday, November 17 at 3 a.m. ET on Netflix around the world. Seasons 1 to 5 are streaming now on Netflix.