Rep. Ro Khanna praised President Joe Biden on Thursday after his first speech to a joint session of Congress earlier this week—an important signal that the left wing of the Democratic Party has warmed to the commander in chief.
The progressive California Democrat said Biden's speech was a "home run" and applauded him for doing "better" than either he or Senator Bernie Sanders (I-VT) believed he would during last year's Democratic primary campaign.
He also told MeidasTouch that he believed the president had rejected "the frame of Reaganism" and championed government intervention in the economy and other areas of policy.
Speaking to the channel after Biden's speech on Wednesday, Khanna said: "I thought it was a home run. I didn't know Joe Biden had that in him. I was for Bernie during the campaign and we spent so much time saying Joe Biden, he's going to be cautious and incrementalist.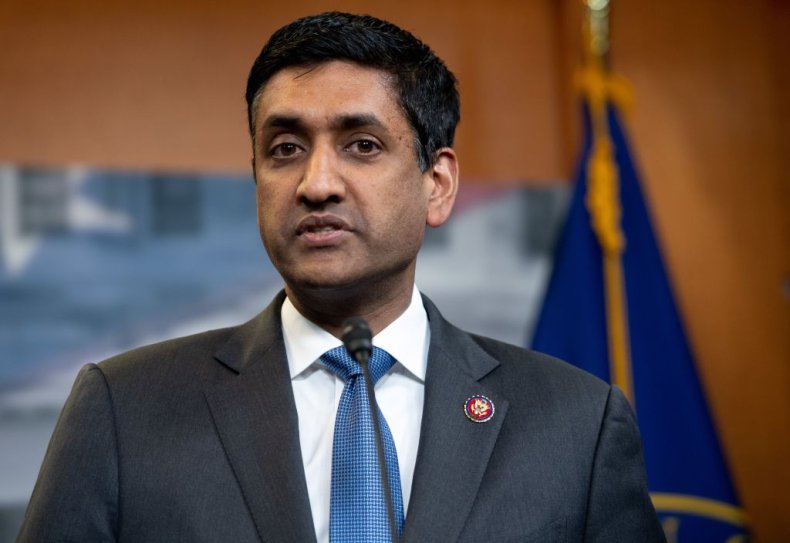 "I don't think Bernie will mind my saying this... he said: 'Well, he's doing better than we thought he would, isn't he Ro?'
"The truth is he really rejected the framework of Reaganism, and he's making a bold, affirmative case for government as necessary. I loved the speech. He's got his own way of relating and earning trust of people; I think he's off to a fabulous start."
Khanna backed Biden's speech as Rep. Alexandria Ocasio Cortez (D-NY), another key member of the progressive caucus, tweeted that activists were not getting enough credit for their "relentless work" in pushing the movement's key causes.
Posting on social media after the president's address, the congresswoman said activists could not stop until their goals were met, and urged them to "keep going" with their activism.
President Biden recounted the policy achievements of his first 100 days in office during his first presidential address to both chambers of Congress—including the $1.9 trillion stimulus package passed by lawmakers.
He also used the event to outline the American Jobs Plan; a raft of proposals promising investment in infrastructure and homes across the country.
The $2.25 trillion plan would prompt huge investments in transport infrastructure, increased wages for home care workers and the retrofitting of millions of homes to improve energy efficiency and resilience.
"The American Jobs Plan will create millions of good-paying jobs, jobs Americans can raise their families on," Biden said. "And all the investments in the American Jobs Plan will be guided by one principle: Buy American."
He later added: "I stand here tonight before you in a new and vital hour in the life of our democracy and our nation. And I can say with absolute confidence: I have never been more confident or more optimistic about America."