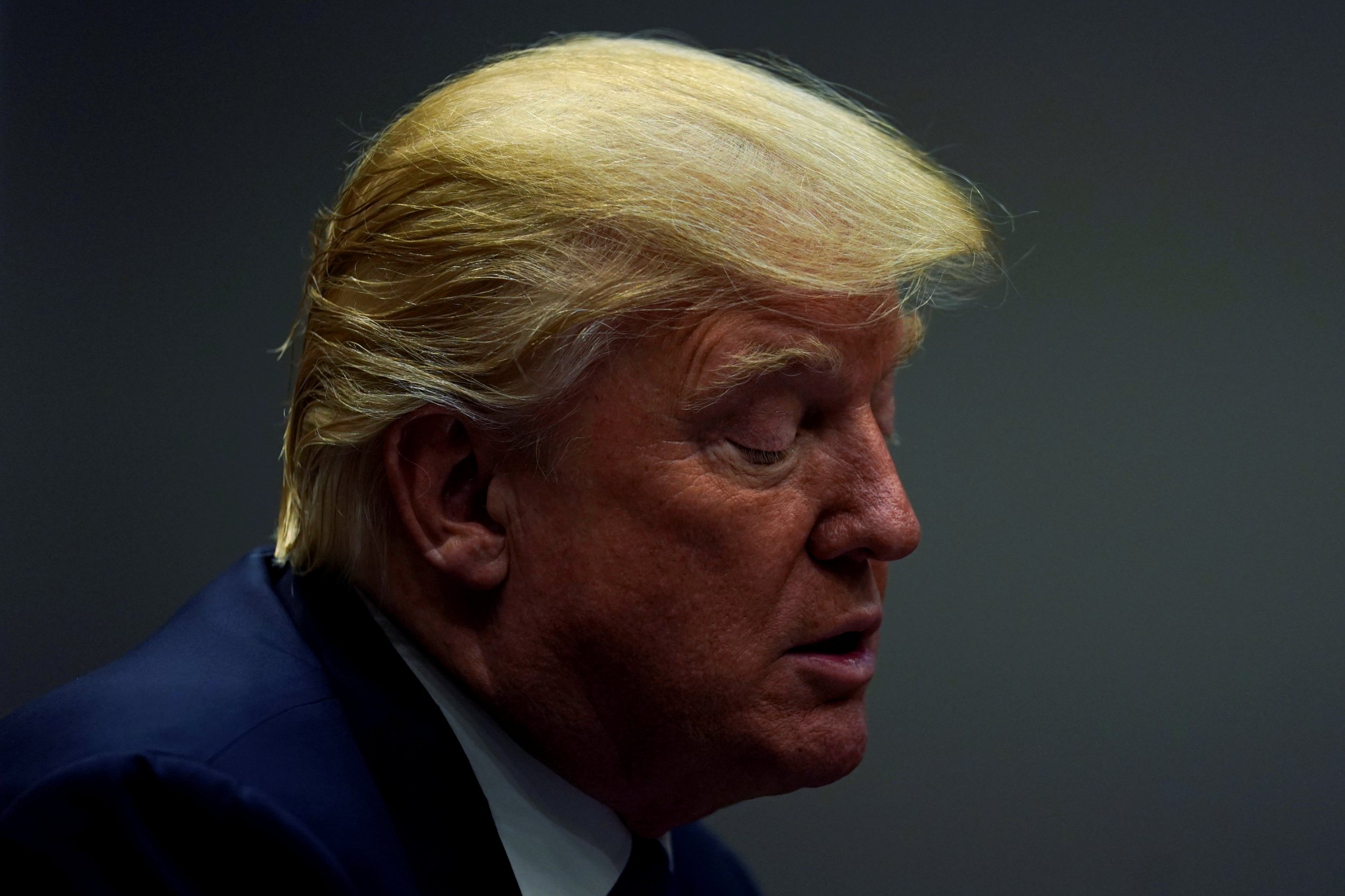 Special counsel Robert Mueller's investigation into the Trump campaign's suspected Russia ties won't be ending any time soon—it's reportedly set to drag on for another year or longer.
People familiar with the investigation say the Mueller team's work "could last at least another year," according to The Washington Post, in spite of the president's pressure for the probe to end.
The White House legal team is expected to meet with Mueller's office later this week and ask if there's anything else the special counsel needs from them. Mueller's response could escalate the tensions between the two camps. Trump has been attacking the inquiry for months, calling it a baseless and partisan "witch hunt" intent on destroying his presidency. His anger has led to running speculation about Mueller getting fired, though Trump said this week that he's not planning on it.
Trump's lawyers repeatedly assured him that the probe into Russian meddling in the 2016 election would end by Thanksgiving, with attorney Ty Cobb saying in August he would be "embarrassed" if it lasted that long. Cobb added that he at least hoped the probe wouldn't be "haunting" Trump by the end of the year.
But that was before Mueller hit Trump's former campaign manager Paul Manafort and former adviser Rick Gates with a 12-count indictment in October alleging their role in international money-laundering schemes. That was also before it was publicly known that the campaign's foreign policy adviser George Papadopoulos had pleaded guilty to lying to the FBI and had been cooperating with Mueller's team since July.
Earlier this month, Trump's former national security adviser Michael Flynn pleaded guilty to lying to the FBI about Russian contacts, and he appears to cooperating with the investigation as well.
Trump's attorneys have repeatedly pledged the White House's full cooperation with Mueller's investigation, but one of the lawyers criticized the special counsel's office on Saturday over a trove of emails it obtained.
Mueller's team now has thousands of emails sent between Trump officials during the presidential transition from November 2016 to January 2017. Trump attorney Kory Langhofer claimed Mueller improperly obtained the emails, which contained information that is potentially subject to restrictions like attorney-client privilege.
Peter Carr, a spokesman for Mueller's office, took the unusual step of publicly addressing Langhofer's statement on Sunday. "When we have obtained emails in the course of our ongoing criminal investigation, we have secured either the account owner's consent or appropriate criminal process," Carr said in an email to Newsweek and other news outlets.
Mueller's office declined to comment on how long the investigation will last.