Roe v. Wade—Will Women Really Be Jailed for Abortion?
If and when Roe v. Wade is overturned, abortion will instantly become illegal in 13 states. The landmark decision has been the target of right-wing, conservative politicians for many years—and some lawmakers have made it clear they would want women punished for the crime.
"I stopped being hopeful [that Roe v. Wade would not be overturned] maybe a year and a half ago," Carol Sanger, the Barbara Aronstein Black Professor of Law at Columbia Law School, told Newsweek.
"But I think one of the advantages is now everyone sees what's very likely to happen and they can start making plans."
Many states already have laws protecting women's right to abortion, as well as healthcare professionals that provide them. The states with the greatest access to abortion—signed into state law—are California, Hawaii, Maine, New York, Oregon and Washington.
On the other extreme, conservative states have sought to make abortion akin to murder, with Louisiana seeking to classify the procedure as homicide—a bill that was scrapped after widespread condemnation.
But how will women be charged, and what penalties will be handed out for abortion in restrictive states?
"We don't imprison women," Sanger said. "Why not? If abortion is murder? Why not hire the person who commissioned the hit now?" Sanger says once women start getting charged, public appetite for these cases will sour.
"The reason we don't make women criminally liable is that abortion is an open secret in the U.S. and everybody knows [women are] having abortions—but they don't think it's anybody they know but maybe they think their niece might have."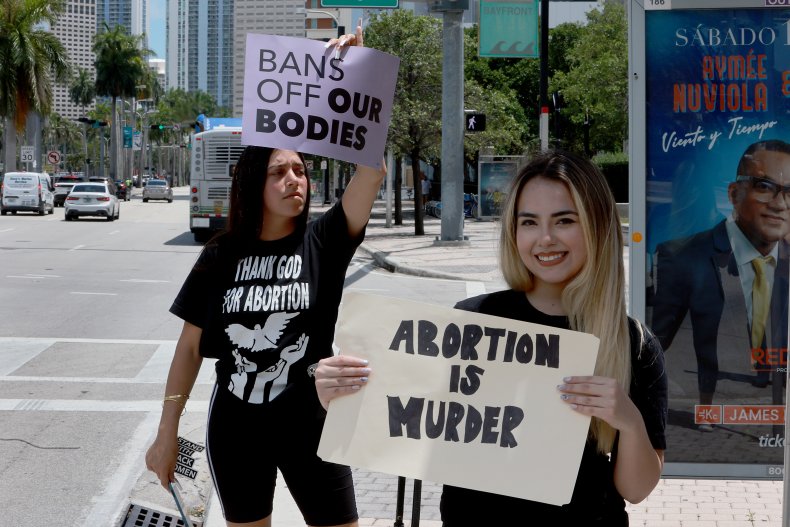 As the potential overturn looms, support for the criminalization of abortion could be waning.
A poll in The Dallas Morning News on May 15 showed 53 percent of people in Texas now oppose Roe v. Wade being overturned—an increase of three percent from February. Of those in favor of the overturn, 44 percent would back a six week ban, with 29 percent saying abortion should be illegal after 15 weeks.
Hundreds of thousands of abortions are carried out in the U.S. ever year, with over 600,000 in 2019, according to CDC data.
These figures are also thought to be a vast under-representation of real numbers. The Guttmacher Institute estimates almost one in four women will have had an abortion by the time they are 45.
The failed Louisiana bill would have made abortions punishable by jail time, with women who had spontaneous miscarriages becoming suspects. It would also have criminalized some forms of contraception and made some forms of in vitro fertilization illegal.
"The bill's passage was in jeopardy from its inception because even some LA pro-life legislators objected to it and characterized its focus as on punishing women rather than protecting the un-born," Professor Tanya Washington Hicks, law professor at Georgia State University College of Law, told Newsweek.
"In light of the fact that a majority of Americans support women's reproductive rights and freedoms, which includes the agency to decide to terminate a pregnancy, jailing women who do so would be very unpopular with the general population," she said.
"It would put the U.S. in the company of countries like El Salvador, where a woman was sentenced to 30 years for having an abortion."
Sara Rogel, who suffered a miscarriage, was jailed for abortion in 2012 at the age of 20. She was released in June 2021 after her sentence was reduced to 10 years.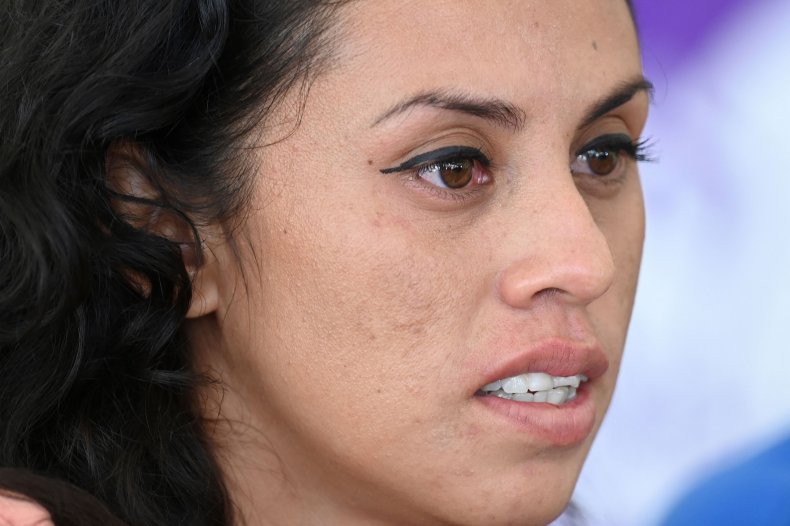 Washington Hicks said jailing women will probably be unpopular even in the 13 trigger states where abortion will be banned immediately if and when Roe v. Wade is overturned.
However, she also said the idea of punishing women would have some support in those states, pointing out that President Donald Trump advocated the idea in 2016.
Lisa Harris, an obstetrician-gynecologist and Associate Chair of Obstetrics and Gynecology at University of Michigan, told Newsweek many people have pointed out that there were not scores of women jailed for abortion before Roe v. Wade.
However, she said women generally were not imprisoned for anything before the ruling, with 75 percent of counties not having a single woman incarcerated half a century ago.
"The contemporary shift to widespread incarceration is a more recent phenomenon," she said. "Therefore, I don't think we can use past evidence of non-arrest as evidence that it wouldn't happen now."
Women who live in states where abortion is illegal will be able to travel to non-restrictive states to access care. Travel bans had been mulled but have largely been deemed unconstitutional. Getting to states where women can have abortions will cost money, meaning the country's poorest women are likely to be worst impacted by unwanted pregnancies.
It is these women, a group disproportionately made up of women of color, who will be worst affected.
"We should ... consider what it would mean if our jails are filled with women, primarily low-income women of color who will be less likely to travel to obtain safe, legal abortions," Washington Hicks said.
"What will this mean for families of color and communities of color who are already victimized by the over-incarceration of black and brown people?
Harris said: "If I had to predict, I'd say we would see arrests, detention and prosecution of women for ending a pregnancy, largely women of color or those marginalized in any range of ways, because they will be the most likely to be reported, and the least likely to be able to travel for legal care."