Free Rogel Aguilera-Mederos Petition Is 3rd Biggest of 2021 With 4.5 Million Signatures
Support is pouring in for a truck driver sentenced to 110 years in prison for causing a fatal road crash in Colorado, with more than 4.5 million people signing a Change.org petition calling for clemency—making it one of the most signed campaigns of the year.
Rogel Aguilera-Mederos, 26, was sentenced on dozens of charges related to the crash on April 25, 2019, after the brakes failed on his 18-wheeler semi-truck loaded with lumber. Four people died in the 28-car pileup on Interstate 70 in Lakewood, near Denver.
Before his sentencing earlier in December, Aguilera-Mederos gave an emotional plea for leniency, saying he wished he could swap places with the people killed.
"I want to say sorry. Sorry for the loss," he said in the clip, which went viral. He added that he fully accepted responsibility, but it was "a terrible accident."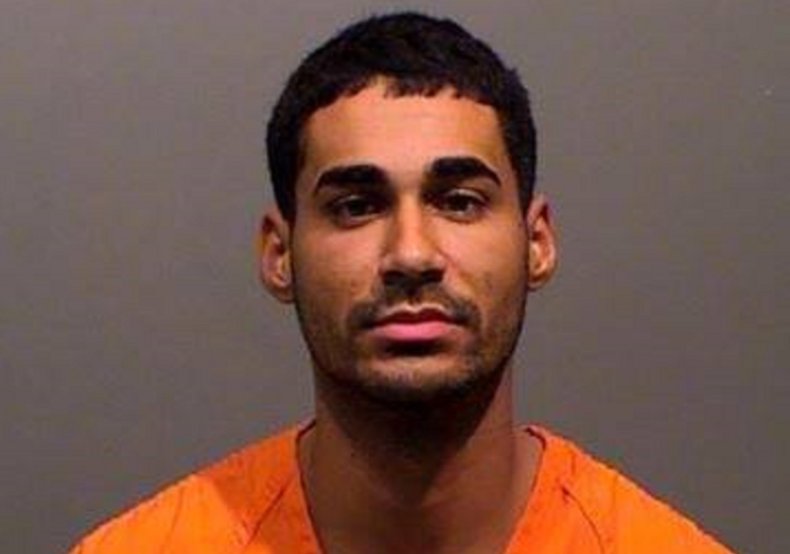 In handing down his sentence last week, Colorado District Court Judge Bruce Jones said he did not think Aguilera-Mederos had intended to harm others, but he was bound by state law to issue 26 sentences consecutively.
Since then, millions have flocked to a Change.org petition created by Colorado resident Heather Gilbee, asking Governor Jared Polis to grant clemency or commute the sentence.
"Rogel has said several times that he wishes he had the courage to crash and take his own life that day," the petition read. "This tragic accident wasn't done with intent, it wasn't a criminal act, it was an accident."
The petition's aim was to get 4 million signatures, which it has easily surpassed. As of Tuesday morning, it has been supported by more than 4.5 million people.
It is the third biggest petition of 2021, according to Change.org, and the year's fastest growing.
The most-signed petition of 2021 was about commuting the death sentence of Julius Jones (6.5 million). Next came a campaign called Justice for Elijah McClain (5.6 million), in support of a 23-year-old Black man killed by police in Aurora, Colorado, in 2019.
In a statement to Newsweek on Saturday, when the Aguilera-Mederos petition had gone over 3 million signatures, a spokesperson for Polis said: "We are aware of this issue. The governor and his team review each clemency application individually."
Newsweek has contacted Polis for further comment.
The sentence has spurred outrage among many who have compared it to shorter prison terms handed to offenders convicted of crimes such as murder.
Videos posted on TikTok, Facebook and Twitter showed trucks whose drivers have called for a boycott on entering the state, with the hashtags #NoTrucksToColorado and #justiceforrogel trending.
However, Greg Fulton, president of the Colorado Motor Carriers Association, said he did not think the boycott was widespread.
He told CBS4 that although the prison sentence was too extreme, "the driver has a level of responsibility for his actions on this and he contributed to that accident."
Domingo Garcia, the national president of civil rights group the League of United Latin American Citizens, has sent a letter to Polis, asking for a pardon or reduced sentence.
His group is also considering filing charges with the Colorado Bar Association. Garcia told Denver 7: "The injustice in this case is so egregious…it boggles the mind."