Roger Stone's Attorneys Scolded for Not Disclosing Book Release Under Gag Order: 'No Exception for Awkward'
A federal judge in Washington, D.C., Thursday morning declined to rule whether longtime Donald Trump political adviser and self-described GOP "dirty trickster" Roger Stone was in violation of a court-imposed gag order, after he and his attorneys failed to disclose the release of a new book.
However, Stone's attorneys were scolded by U.S. District Judge Amy Berman Jackson for not advising her of the book's planned release during a previous trial date where he was issued the gag order.
Stone was slapped with a gag order February 21 for posting an image of Jackson on Instagram with what appeared to be the crosshairs of a gun next to her head. He was ordered not to "speak publicly about the investigation or the case or anyone participating in the investigation or case, period."
But Stone's book, The Myth of Russian Collusion: The Inside Story of How Donald Trump REALLY Won, a re-release of one from 2016 with updated information, includes a new introduction slamming special counsel Robert Mueller's investigation. Stone described himself as being on "Mueller's hit list," which was written before his arrest for obstruction, lying to Congress and witness tampering. Stone has pleaded not guilty.
The book was shipped to booksellers and an electronic version was made available online prior to the gag order.
"I now find myself on Crooked Special Prosecutor Robert Mueller's hit list because I've advised Donald Trump for the past forty years," Stone wrote in the introduction. "Clearly, I was targeted for strictly political reasons."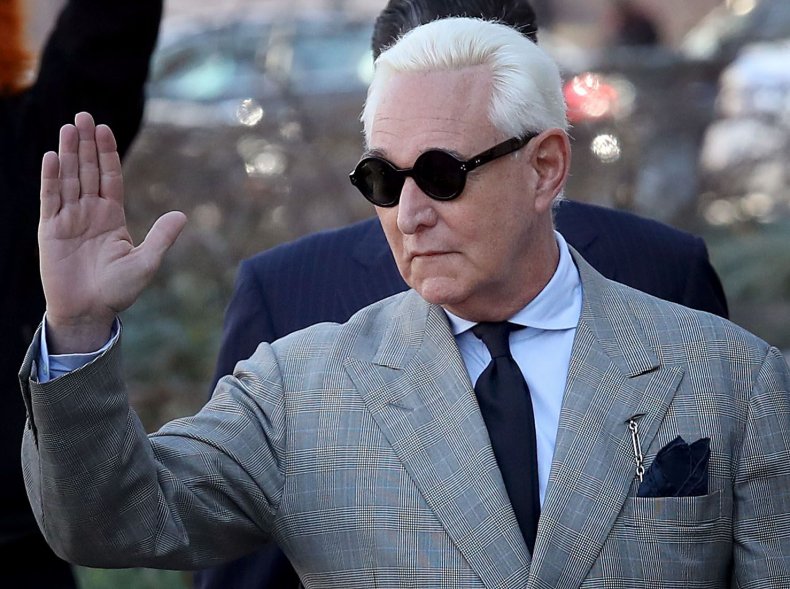 An irritated Jackson asked Stone's attorneys about why this information was not disclosed when their client was issued the gag order. In a court filing earlier this week, they said it would have been "a bit awkward" to mention the book release. "There was/is no intention to hide anything," they added.
"I encourage you to take note that if your client is subject to an order.... The last thing you should worry about is whether telling the court it would be an uncomfortable experience," Jackson told Stone's attorneys Thursday. "There's no exception for awkward."
Jackson categorized the explanation as not a "very strong response from an experienced litigator."
Still, Jackson did not rule whether Stone violated his gag order, explaining she had not yet examined the exhibits in detail, which involve emails between Stone and his publisher regarding dates and distribution of the book.
"I don't intend to dwell on it," she said, adding it appeared as though his attorneys "apparently did not know" about the details of the book release.
One of Stone's attorneys, Grant Smith, asked the publishing company, Skyhorse Publishing, for more information about the book's re-release after the February 21 gag order.
"The mere publication of the new portions of the book could land Roger in jail for contempt of the judge's order," Smith wrote in an email to Skyhorse's Tony Lyons days later. "I need this immediately. This is not some made-up emergency."
"Given the fact that some were specifically hired to deal with the First Amendment issues, and that we're having a hearing about his ability to publish, I suppose they probably should have inquired," Jackson told Smith.
Prosecutor Jeannie Rhee argued the email communications prove that Stone was aware of the impending book publication and failed to disclose the information to the court, contradicting some of Stone's past claims.
In a February 15 email to Lyons, Stone said, "Recognize that the judge may issue a gag order any day now." In January, Lyons suggested in an email they could "send copies to all U.S. Senators or you can hand them out."
Stone's trial date was scheduled for November 5, with Jackson predicting it to last approximately two weeks. Rhee said the amount of information they had collected from Stone's electronic devices equated to nine terabytes, an enormous amount of potential evidence to be used against the former Trump adviser.
"Our E-discovery person says if you pile the [printed] papers, you would pile it as high as the Washington Monument—twice," Rhee said.
The Washington Monument is over 555 feet tall, according to the National Park Service.