Roger Stone: Southern Trump Voters See 'Hillbilly' Jeff Sessions as 'Compromised or Brain-Dead'
President Donald Trump would not "lose a single Southern vote" if he fired Attorney General Jeff Sessions, Republican rabble-rouser and sometime-Trump adviser Roger Stone told Newsweek Monday. Southern Trump voters, he said, viewed Sessions as "either compromised or brain-dead."
Stone rallied crowds against Sessions this weekend in Washington, D.C. Speaking to Trump's supporters at the "Mother of All Rallies" on the National Mall Saturday, Stone said that the president should fire the "insubordinate hillbilly" and send him "back to Alabama."
The calls echoed Trump's reported comments about his attorney general as chronicled in Bob Woodward's new book, Fear: Trump in the White House, in which Woodward wrote that Trump had referred to Sessions as a "dumb Southerner" and "mentally retarded."
The White House denied those claims, but Trump had openly discussed the firing of Sessions. In an Oval Office interview with Bloomberg News, the president said Sessions's job was only safe until November. "I do question what is Jeff doing," he said.
Some analysts have suggested that such language could alienate Trump's Southern base. Trump won every s Southern state except Virginia in the 2016 presidential election, and the bloc is essential to his re-election prospects in 2020.
"Without the South, he wouldn't be the president of the United States," Senator Richard Shelby of Alabama said in an interview with The Washington Post.
"I'm a Southerner, people can judge my intellect, my IQ, by my product and what I produce rather than what somebody else says," Senator Johnny Isakson of Georgia told The Post. "I'm not gonna get into name calling because I don't think you should be allowed to call names—including the president."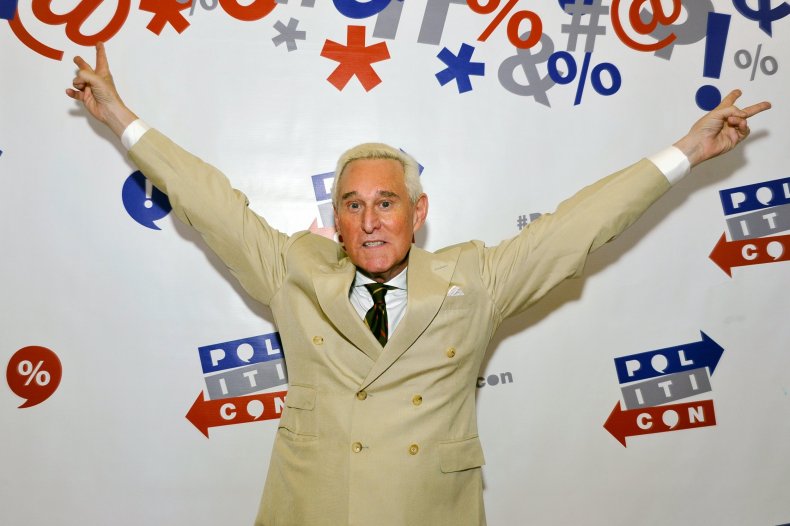 But Stone, who also called for the resignation of special counsel Robert Mueller and Deputy Attorney General Rod Rosenstein, didn't see a problem.
"Any reasonable person can see that Jeff Sessions has been neutered and is entirely ineffective as attorney general," he told Newsweek. "Polls I have seen in his home state of Alabama demonstrate that he is among the most hated public figures tested." A July Morning Consult/Politico poll found that only 3 percent of respondents indicated that they had a "very favorable" opinion of Sessions.
President Trump won Alabama by about 28 points and continues to enjoy a 63 percent approval rating in the state.
Stone has openly criticized Sessions's handling of marijuana policy on numerous occasions. He told Newsweek that Sessions had a "maniacal desire to undermine the president's support for the states to have the right to make their own determination regarding medicinal marijuana."
President Trump tweeted a denial of the accusations in Woodward's book last week.
"The already discredited Woodward book, so many lies and phony sources, has me calling Jeff Sessions 'mentally retarded' and 'a dumb southerner,'" he wrote. "I said NEITHER, never used those terms on anyone, including Jeff, and being a southerner is a GREAT thing."
Audio of the president repeatedly using the term "mentally retarded" emerged shortly after his claim.