Roger Stone Visits Ecuadorian Embassy Where Wikileaks Founder Julian Assange Is Staying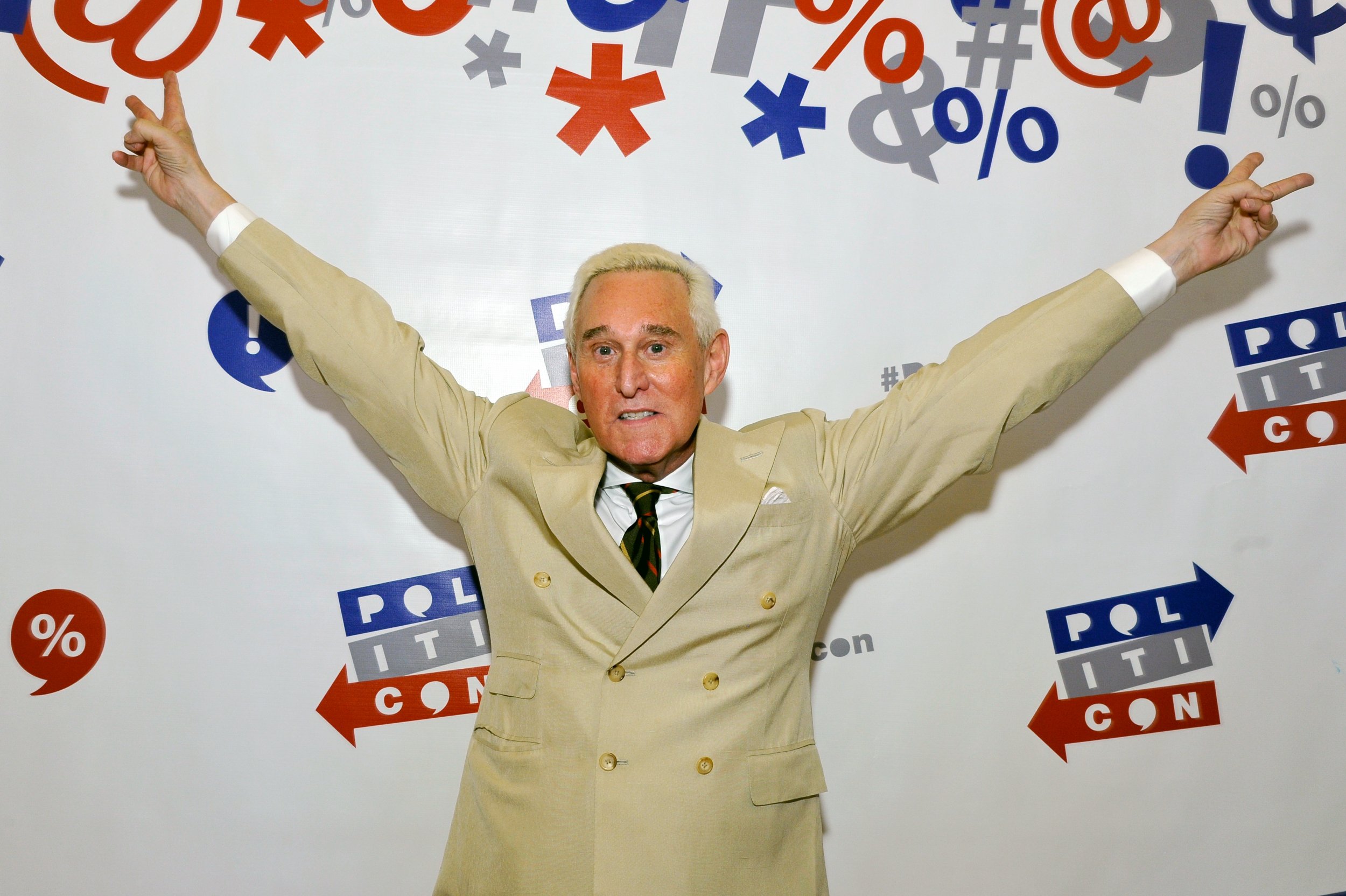 Notorious Trump campaign adviser Roger Stone on Wednesday stopped by the Ecuadorian Embassy in London, where Wikileaks founder Julian Assange has been holed up for the last five years. But Stone claimed he made no visit to the leaker accused of playing a part in Russia's election interference.
"I didn't go and see him," Stone told the Daily Beast. "I dropped off a card to be a smart-ass."
Stone was in the middle of a U.K. tour in which he was giving addresses at Oxford University and Cambridge University. He said he simply left his contact information for the WikiLeaks founder.
"I dropped in my card. I don't even think he's there anymore," Stone said.
Assange responded to the Daily Beast's story on Wednesday, neither confirming nor denying Stone's stop at the embassy. He stated that claims of his seeking asylum at the Ecuadorian embassy in 2012 linked to rape allegations were libelous.
"Typical fake news Daily Beast (owned by Barry Diller; Chelsea Clinton sits on its board) falling over shoes for Roger Stone. Censored is that I obtained political asylum, with UN backing, in relation to Clinton's prosecution attempts. Instead libeled as 'hiding' for 'sex,'" he wrote on Twitter.
The relationship between Stone and Assange has been a running issue during the investigations into Russia's cyberattacks and whether Donald Trump's presidential campaign colluded with the Kremlin.
Stone allegedly had a communications back channel with WikiLeaks, which was responsible for releasing stolen Democratic emails prior to the 2016 election. CIA Director Mike Pompeo said in 2017 that Wikileaks is a "hostile" intelligence service that is "often abetted by state actors like Russia." Assange has denied that Russia was the source of the leaks.
Assange has been in the Ecuadorian Embassy since 2012 after being wanted in Sweden over rape charges. The charges have since been dropped, but Assange also faced a warrant in Britain for jumping bail.
Assange requested the United Kingdom lift the warrant in January. He is scheduled to appear in court in the U.K. in February on the matter.
Trump announced that he had fired Stone as his campaign adviser in August 2015. But Stone disagreed, disputing the claim in a tweet that said, "Sorry @realDonaldTrump didn't fire me-I fired Trump."
Stone reportedly consulted his friends about quitting after Trump's infamous bashing of Megyn Kelly earlier that year. Stone told his friends: "He is losing his grip on reality."