Video: Samantha Bee Mocks Roger Stone's 'Lying' Face—'He Can Smell Children in the Building'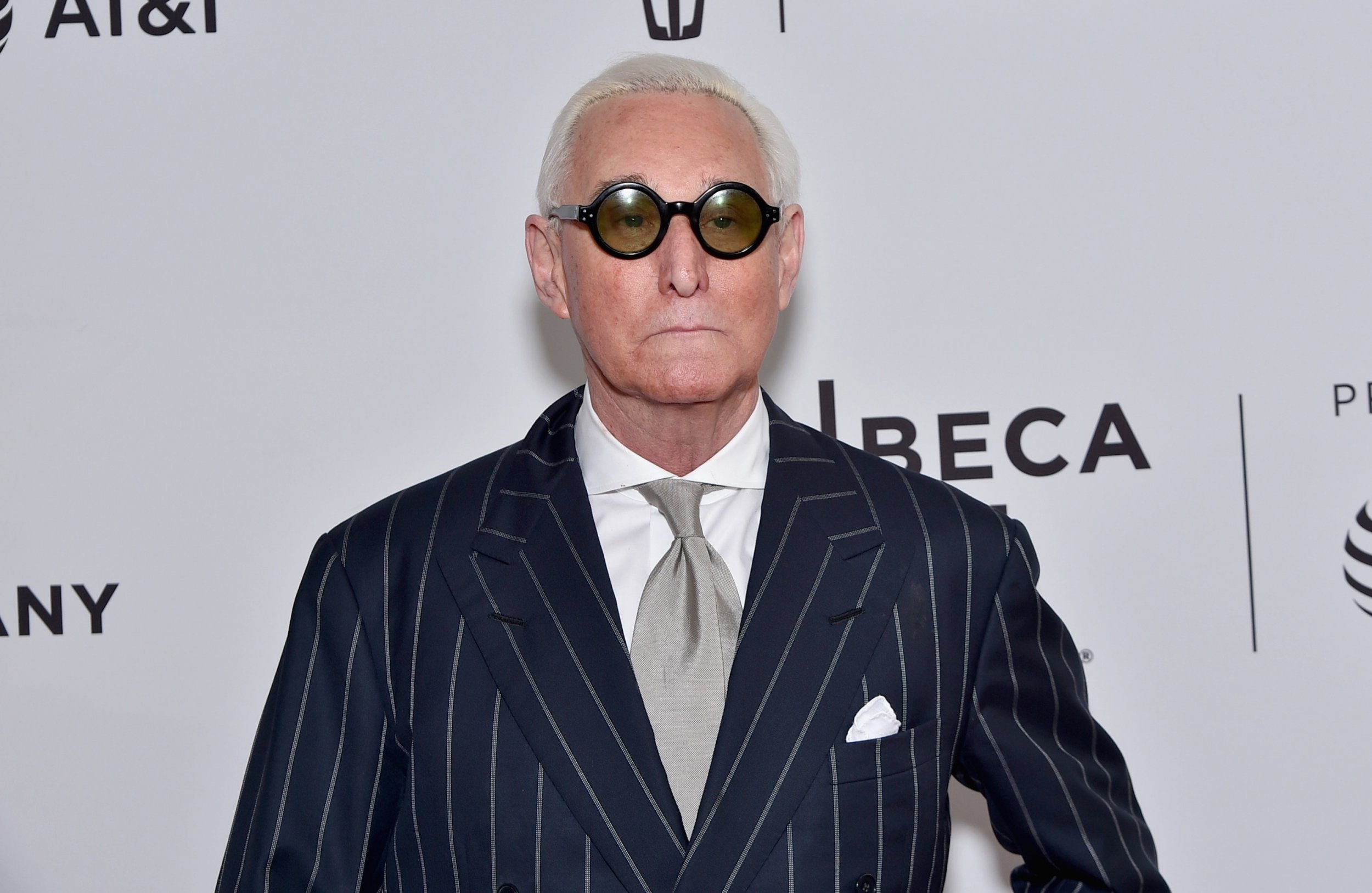 Full Frontal host Samantha Bee mocked Roger Stone's "lying" face during her show Wednesday night, saying President Donald Trump's friend, associate and campaign advisor "dresses like he collaborates with The Joker to destroy Gotham City."
Bee rolled clips from Stone's appearance on ABC's This Week with George Stephanopoulos during which he said there is no evidence that he was the conduit between the Trump campaign and WikiLeaks, which released emails stolen from the Democratic party by Russian hackers.
"Yeah, it's a little hard to believe that long-time Trump friend Roger Stone didn't collaborate with WikiLeaks considering he dresses like he collaborates with The Joker to destroy Gotham City," Bee said of Stone, who is known for his exuberant fashion sense.
Stone has denied communicating with Julian Assange, director of WikiLeaks, about the stolen emails belonging to Clinton campaign chairman John Podesta, which were released to the public in the days running up to the 2016 election.
He is a target of special counsel Robert Mueller's investigation into Russian interference in the election and possible collusion between the Kremlin and the Trump campaign.
"Yesterday, Stone announced that he'll plead the fifth and refuse to testify before the Senate, marking the first time he's ever shut up in his life," Bee said.
"It's probably wise. Stone appears to have a tell when he's caught doing something wrong. See if you can spot it."
Bee then rolled more clips of Stone's interview with Stephanopoulos during which the host showed the Trump ally emails he had sent that suggest he was working with Assange, including one where he said he "dined with my new pal Julian Assange last nite."
Stone repeatedly makes the same strange movement with his tongue and mouth, which Bee implied made him look like The Child Catcher from Chitty Chitty Bang Bang , who could sniff out children with his large nose.
"Eww," Bee said. "Either that's the face Roger Stone makes when he knows he's lying or he can smell children in the building."
According to a report in The Washington Post, when Trump was still a presidential candidate, he called Stone from a blocked number or from the phones of campaign aides and others late at night.
The calls have become a focus of the special counsel's investigation. It is unclear how often Trump called Stone and exactly what they discussed, the Post reported. But Stone vehemently denied ever talking to Trump about WikiLeaks or the stolen Democratic emails.