Roman Polanski Oscars Clip Shocks Fans Amid Will Smith's 10-Year Ban
A 19-year-old video clip of Roman Polanski getting a standing ovation at the Oscars has resurfaced amid continued discussion over Will Smith's 10-year ban.
Smith has been barred from attending all of the Academy of Motion Picture Arts and Sciences' events for a decade after he slapped Chris Rock onstage at last month's Oscars in reaction to the comedian's joke about his wife, Jada Pinkett Smith.
And while discussion around the penalty continues, a video clip has been circulated of Polanski, now 88, being cheered on as he scooped an Oscar in 2003 for directing critically acclaimed war drama The Pianist.
Polanski was not in attendance at the Hollywood ceremony, as he is a convicted felon who fled the United States in 1978 to avoid a prison sentence for a guilty plea for unlawful sex with a 13-year-old girl—a statutory rape charge in California.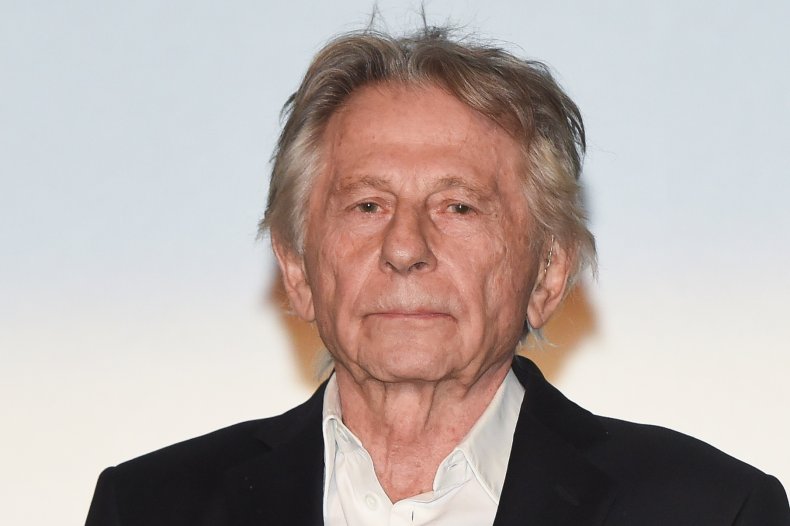 In the video, Harrison Ford was seen reading out the list of nominees, which also included Rob Marshall (Chicago), Martin Scorsese (Gangs of New York), Stephen Daldry (The Hours), and Pedro Almodóvar (Talk to Her).
When Poland native Polanski was named the winner, a number of attendees were heard breaking into loud cheers. The camera then panned to the audience, where celebrities including Scorsese, Meryl Streep, and The Pianist star Adrien Brody were seen standing as they applauded the win.
Also seen standing was Harvey Weinstein, who was hit with multiple sexual assault allegations in 2017, causing the film producer to lose his membership from the Academy. In 2020, it was announced that Weinstein will spend 23 years in prison.
With Polanski, who has been based in Europe in the decades since leaving the U.S., not present at the awards ceremony, screen star Ford said: "The Academy congratulates Roman Polanski and accepts this award on his behalf."
The video has been circulated on Reddit, where one user commented: "But hey, the Academy banned Will Smith! So, everything's good here."
Wrote another: "I've been saying this since talking about taking away Smith's Oscar... 'You guys realize they have handed out awards to indefensible criminals right?'"
"I remember this so well when it happened," said another Reddit user. "The was a huge eye opening WTF moment for me, especially since at this same Oscar night Michael Moore got booed off the stage for protesting the war in Iraq.
"F***ed up, and nobody in my own social circle seemed to clue in that there was anything wrong with this. It wasn't until years later that I started hearing other people voicing the same opinion as me over this."
Back in 1977, Polanski was charged with drugging and raping a 13-year-old and later pleaded guilty to a lesser charge of unlawful sex with a minor. He spent 42 days in jail, as part of the plea deal, and then fled the United States on the fear that the judge in his case would sentence him to a more lengthy prison sentence.
In a rare interview in 2019, Polanski said that he felt persecuted by the media in the #MeToo era, calling past sexual abuse accusations "absurd."
"Most of the people who harass me do not know me and know nothing about the case," Polanski told French writer Pascal Bruckner on how he handles the backlash.
In 2018, the Academy expelled Polanski, amid a public call for a larger reckoning for past artists and industry titans who were able to skate by and still be awarded even after numerous sexual assault allegations and—in the filmmaker's case—even conviction.
"The Board continues to encourage ethical standards that require members to uphold the Academy's values of respect for human dignity," the Academy said in a statement after expelling the director.
Polanski sued the Academy in 2019 as he sought to be reinstated, charging that his expulsion was "improper" as he had not been notified ahead of time. A Los Angeles judge subsequently upheld the expulsion.
Speaking with The Hollywood Reporter in 2017, Polanski said of his 1970s case: "As far as what I did: It's over. I pleaded guilty. I went to jail.
"I came back to the United States to do it, people forget about that, or don't even know. I then was locked up here [in Zurich, during extradition proceedings in 2009-10]... So in the sum, I did about four or five times more than what was promised to me."
Polanski was arrested in Switzerland in September 2009. Switzerland rejected the U.S. request to extradite Polanski in July 2010.