Manchester United News: Top Striker Open To Jose Mourinho Reunion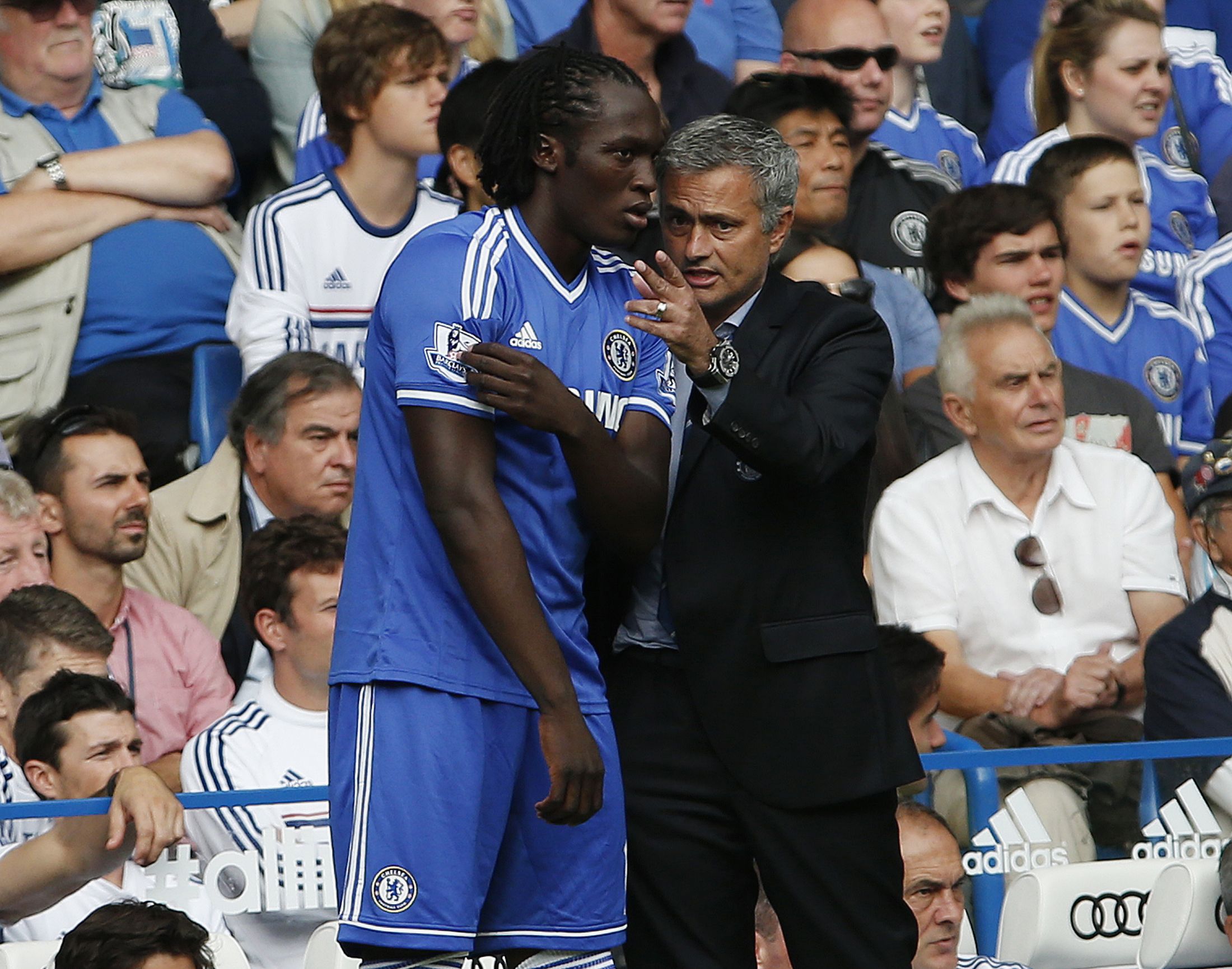 Romelu Lukaku, the Everton striker, says he is open to a reunion with former manager Jose Mourinho as speculation grows he will not be at Everton beyond the summer.
Lukaku, sold by Mourinho in July 2014 after pushing for a move to gain more first-team football, said in December 2015 he harbored no ill-will towards Mourinho, describing him as a "great character and a great man."
Mourinho looks increasingly likely to replace Louis Van Gaal at Manchester United, with reports last week suggesting the Portuguese had signed a pre-contract agreement with the club.
And Lukaku hardly dampened suggestions that he, too, could be moving to Old Trafford soon, describing being linked with United as giving him "great pleasure" and stating that there is "proof" that United and Real Madrid are watching him.
Asked whether he would be willing to work with Mourinho again, Lukaku told Brussels newspaper La Derniere Heure: "Of course. Some people say I still have to convince him but this is not about that.
"Three years ago, I was only 20 and not ready to be effective in a top team. But several good seasons have changed that situation. I am 23 now and could leave this summer."
Mourinho won the English Premier League last season with Chelsea, but a poor start to the club's title defence in the autumn of 2015 cost him his job in December.
Lukaku is the third-highest scorer in the Premier League this season, with 18 goals, behind only Jamie Vardy of Leicester City and Harry Kane of Tottenham Hotspur.
Everton has a new majority shareholder, Farhad Moshiri, the British-Iranian steel and energy magnate who purchased nearly 50 per cent of the club in January 2016. Moshiri is worth $1.91 billion (£1.34 billion), but even his deep pockets may not be enough to keep the Belgium striker.