Democrats' Chances of Beating Ron Johnson With 3 Months to Midterm: Poll
Senator Ron Johnson's support appears to be slipping with Wisconsin voters entering the closing months of the state's midterm elections, a new poll says.
With less than 100 days to go before the general election, the veteran Republican senator is trailing his Democratic opponent, Mandela Barnes, by 7 points among likely voters, a new Marquette University Law School poll said.
The numbers are not the result of waning enthusiasm for Johnson, who maintains a 47 percent unfavorable rating among those Marquette polled—it's growing support for Barnes, whom several observers have deemed Democrats' best hope to flip a U.S. Senate seat this election cycle.
While Johnson's support has remained steady at 44 percent since the last version of the poll was released in June, Barnes—the state's sitting lieutenant governor—has seen his support swell by 5 percentage points over the summer, putting him at 51 percent support among potential voters in the 2022 midterm. And that rise in enthusiasm, the poll suggests, came as more voters have become familiar with him.
Since June, Barnes has seen his favorable ratings among voters increase from 21 percent to 37 percent, while his unfavorable ratings increased just 6 points since June.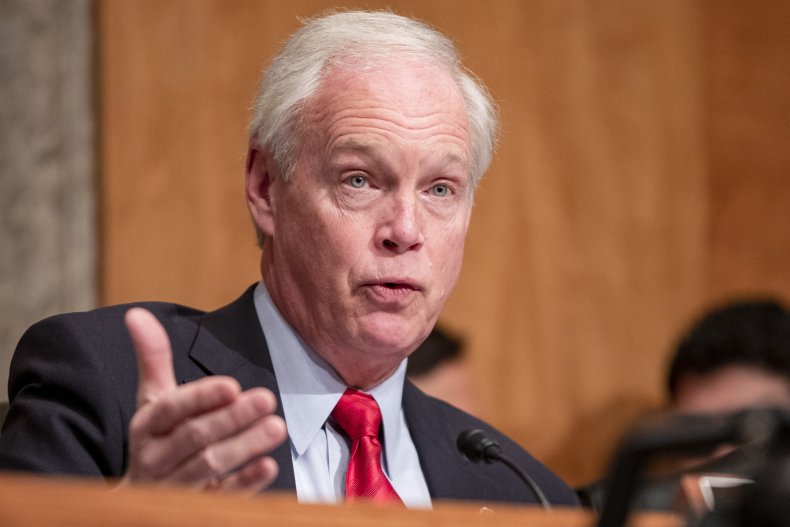 "People are DONE being represented by an out-of-touch, self-serving multimillionaire like Ron Johnson," Barnes' campaign tweeted shortly after the poll's results were made public. "This is what a people-powered coalition can do."
The latest poll came amid speculation that Republicans plan to claw back millions in advertising dollars in numerous battleground states around the country, including Pennsylvania, Arizona and Wisconsin. Wisconsin alone, The New York Times reported, has been slated for $2 million in advertising cuts, a claim the National Republican Senatorial Committee (NRSC) claimed was a misrepresentation of their planned activities in the key battleground state.
But Johnson has made major comebacks before, bouncing back from poor polling numbers and a lack of national support in 2016 amid a difficult political climate in the state. The Cook Political Report has retained the seat as a "toss-up" in its Senate rankings, and the NRSC has already planned new advertising buys replacing some of the funds it had reportedly clawed back in the state, according to the Times.
But Democrats appear emboldened. While Democratic enthusiasm has lagged in primary races nationally this cycle, approximately 83 percent of Republicans and 82 percent of Democrats plan to vote in the purple state's upcoming elections, according to the Marquette University Law School poll.
Meanwhile, nearly two-thirds of independents—who largely support Barnes, according to polling—say they are "absolutely certain" to vote in November.
Barnes—who won his primary with 78 percent of the vote against the deep-pocketed Alex Lasry—faces a steep fundraising disadvantage to Johnson, who has outraised his opponent by more than $10 million this cycle primarily using a mix of corporate PACs and large-dollar donations.
According to the most recent numbers filed with the Federal Elections Commission, Johnson currently boasts approximately $2 million in cash on-hand, more than twice what Barnes has in cash on-hand.
Whether that advantage holds remains to be seen. Recent numbers released by the Barnes campaign said the candidate raised more than $1 million in a single week entering the month of August.