Ron Perlman has lashed out at Senator Josh Hawley, implying that the Senator enjoyed the graphic footage from the Capitol Riot during the impeachment trial this week.
The Sons of Anarchy star, 70, often uses his platform to voice his political opinions and was not a fan of the Trump administration. Indeed, he has been taking to Twitter to comment on the ongoing impeachment trial of former president Donald Trump.
In particular, the actor has urged his followers not to let the Republican Senator's "casual demeanor" fool them.
"Don't let Josh Hawley's casual demeanor fool you," he tweeted on Friday. "While listening to the onslaught of white supremacists on the Capital he had a boner the whole time."
The Missouri politician is under criticism for allegedly ignoring the impeachment trial, appearing to be distracted and putting his feet up and reading paperwork in the chamber during proceedings.
Hawley was the first Republican senator who pledged to oppose the January 6 congressional certification of President-elect Joe Biden's Electoral College win.
However, he has said he chose to sit in the gallery because it was less "claustrophobic."
"I've got the trial briefs with me and I've also got my notes that I'm taking during the—during the proceedings," Hawley said to reporters.
Yesterday's hearing presented unseen videos taken by security cameras during the riots that were described as "incredibly graphic" and "triggering" by Pennsylvania congresswoman Rep. Susan Wild.
Wild told CNN: "I have never seen the incredibly graphic videos that we have seen and it's been very distressing, I have to say. It's triggering I guess is the right word."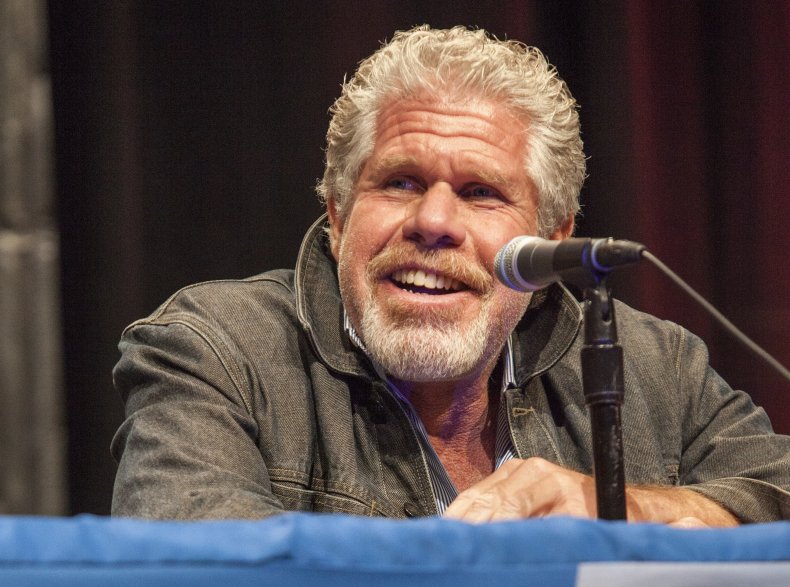 In an earlier tweet, Perlman asked his followers: "Dear America: did you watch the video Raskin showed of the insurrection? There are only three reasons you could have for not calling Trump's conduct incitement: you're blind, you're stupid, or you are [a] corrupt piece of s***."
Trump stands accused of inciting the January 6 insurrection which sought to overturn the results of the 2020 presidential election in his favor. Five people died in the insurrection and roughly 140 police officers were injured.
Earlier this year, Perlman said he wanted to wrestle Ted Cruz in a Twitter spat over Black Lives Matter.
He tweeted at the time: "I tell you what teddy boy, since mentioning jim jordan and wrestling is... problematic, why don't we say f*** him and just make it you & me. I'll give 50k to Black Lives Matter and you can keep all the tax payer money you were thinking of spending."