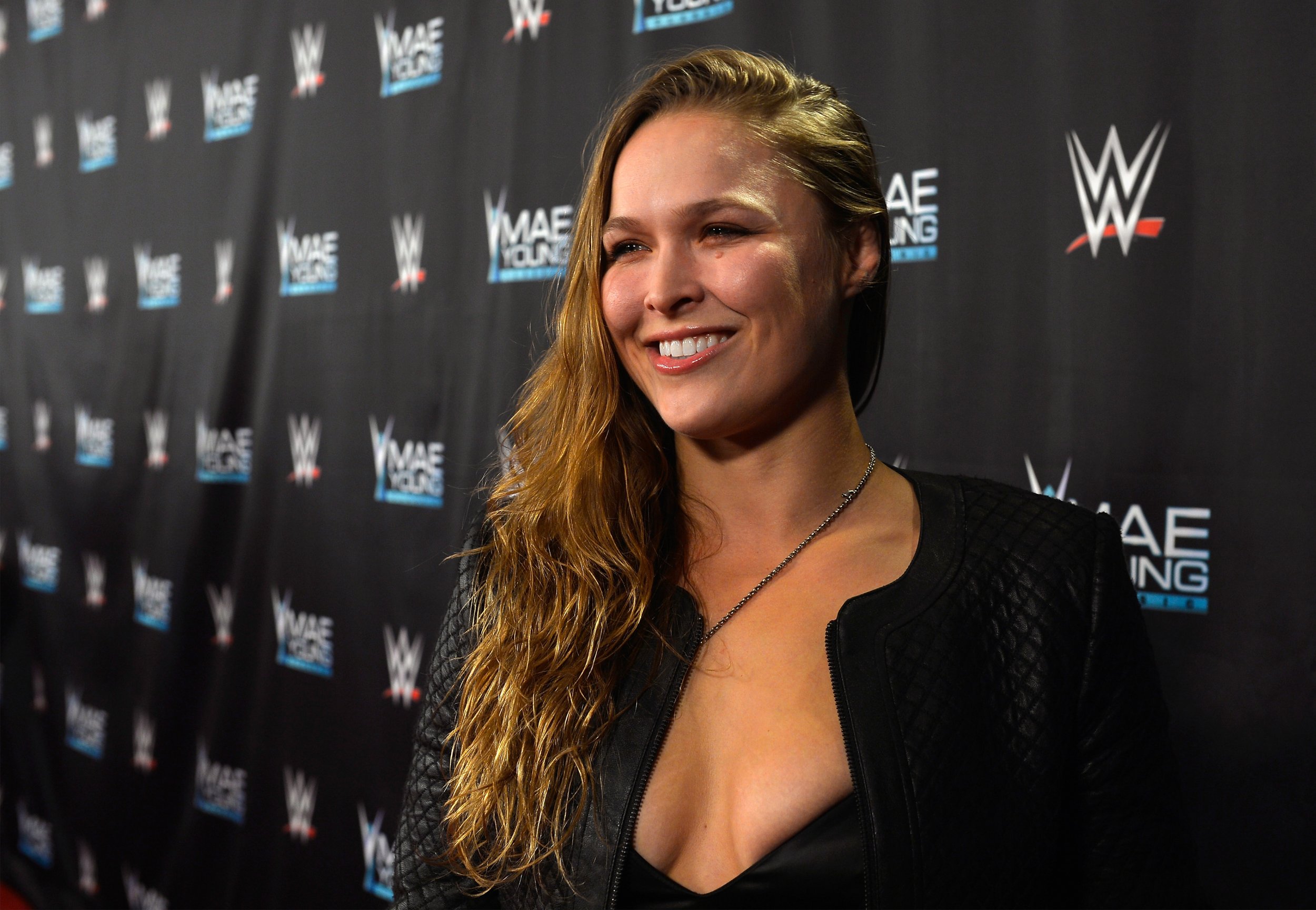 Ronda Rousey has shut down rumors that she'll be joining the WWE's Royal Rumble this weekend, according to comments published by TMZ Sports Thursday.
Royal Rumble is scheduled for January 28 and the former UFC fighter said she won't be in the country for the event. Rousey said she will be shooting the action flick Mile 22, featuring Mark Wahlberg, Lauren Cohan and John Malkovich.
"I'm leaving to [sic] Colombia right now to finish shooting Mile 22 and won't be back until mid-February," Rousey told TMZ.
Rousey is arguably the most famous UFC fighter of all time, easily defeating opponents, often within seconds of a bout's start—that is until she suffered a pair of stunning knockout defeats against Holly Holm and Amanda Nunes. In December, it was reported that Rousey was close to signing a deal to join the WWE.
"I love Ronda, and anything she can do to make money for her and her new husband then I am rooting for her," her longtime friend Gene Le Bell told USA Today at the time. "She will get a lot of money and that's great."
Though Rousey told TMZ that the contract had yet to been signed, she didn't completely dismiss the possibility of joining the WWE at some point. Rousey has made guest appearances in the past—she appeared alongside The Rock, for instance, to confront Triple H—but it's unclear what a larger role might entail.
"You know I'm fortunate enough to be able to choose what to do with my time instead of going from one necessity to another," she told TMZ. "So I'm just having a lot of fun doing this."