'Wake Up Earlier': Roommate Slammed Online Over Shower Routine
A roommate was slammed after admitting he doesn't care about the wellbeing of the people he lives with during an argument over his long showers.
The man, who lives with four other people in private accommodation in the U.K., was confronted by one of his roommates who asked him to stop spending over an hour in the bathroom in the mornings and evenings.
However the man refused to change his routine, bluntly admitting he "didn't care about their well-being," with another roommate then accusing him of having "no concept of kindness."
Posting under the name LukeIVI on Reddit, one of the roommates shared a screenshot of a group chat with the man, which racked up 49,500 votes and nearly 5,000 comments.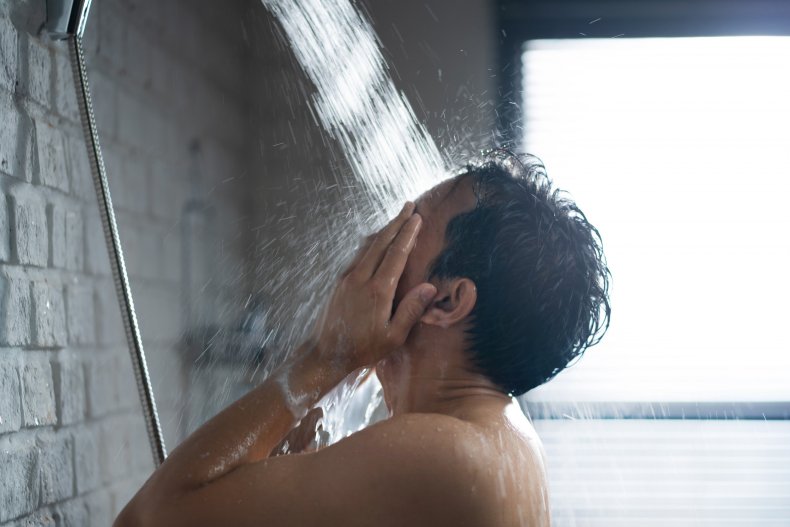 In the exchange, which can be read here, the original poster said: "Can we all agree on some types of time cap on shower times? I've wanted to bring this up for a while but held my tongue.
"Waiting an hour or longer for a shower in the morning kind of screws up my momentum for the day, a very slow start. Same with at night when I want to get a shower before hitting the hay...not ideal."
In response, the man said: "Just wake up earlier or go to bed later idc about your well-being."
Another of the housemates then wrote: "We know you only care about yourself and have no concept of kindness. However you live in a flat with other people.
"You are not the only person here, you are not the only person wanting to shower, the world does not revolve around you. In life, you need to share."
According to the Pew Research Center, nearly 79 million adults in the U.S., around 31.9 percent of the adult population, lived in shared accommodation in 2017.
The original poster, who later revealed the price of their bills were included in their accommodation fees, said the group had all had issues with the man after he moved into the house in September.
Other users were quick to share their views, with several baffled that the man was so blatant in his disregard for the feelings of his roommates.
"It's really hard for me to wrap my brain around saying this to someone I literally live with," said one user.
Another said: "Yeaaah I would make sure I got in the shower first and then text my other roommates from the bathroom to make sure one of them got in there next and ask them to keep it going so this AH has to wait. Though really—I'd work on changing the situation so I didn't live with this person anymore."
"I'd like to say that I wouldn't be petty and start screwing with him, but I know myself too well. No use for people like this," wrote a third.
"Wake up all roommates to shower before 'idc' is going to shower. Or at night too," commented another user.