Roommate Slammed for Leaving Rice Rotting Into 'Brain-like Tissue' in Kitchen
A man has been slammed by his housemates for leaving rice to rot into "brain-like tissue" in the kitchen they all share.
The horrified roommate shared a stomach-churning snap to Reddit's Mildly Infuriating forum, showing a rice cooker that had seen better days.
The snap shows the white appliance filled with a gooey substance, with green mold growing on top. The photo can be seen here.
The snap, shared by user Tshoe777, aka Tyler, on Wednesday, has amassed nearly 70,000 views, as people were equally disgusted by the state of the cooker.
"Roommates rice cooker has turned into brain-like tissue. He refuses to clean it, and leaves it on the shared kitchen counter," Tyler, who told Newsweek they live in Idaho, wrote.
Tyler explained they've lived in the house for around five months, and there are three of them in total, with the culprit roommate aged 21.
The sight—enough to put anyone off their food—was branded a step too far for most Redditors, who urged Tyler to chuck the sickening substance out.
KishaScape07 joked: "Plenty of dumpster space for both."
BigAssMonkey wrote: "Throw the whole cooker out. Teach him a lesson."
Corey-in-cambodia went one step further, saying: "Place it on his pillow on his bed. Let him throw it out."
Free_Hat_McCullough suggested: "Slow cook it for 8 hours on high and give him a plate."
Fluffyblanket4me stated: "That's a biohazard."
Hopebouy1981 admitted: "That is so disgusting!! (I threw up in my mouth a little.)"
Ten_Quilts_Deep added: "You are breathing that toxin. Quick. Save yourself."
And Andyhare added: "Send this picture to his mum. She'll go mental and get him sorted."
Speaking to Newsweek, Tyler revealed: "I showed my roommate the post, and after seeing the attention that it got, he moved the rice cooker outside.
"He's now afraid to clean it after people commented regarding the danger of the mold growing inside."
Living with housemates is a rite of passage for many, as more people settle down later in life.
A report by The Joint Center for Housing Studies of Harvard University, entitled The State of the Nation's Housing 2020, delved more into the subject of homes shared by unrelated people.
It said: "Younger adult households have also spurred growth in single person households and married couples without children, but also in the number of unrelated adults living together as roommates.
"The increase in these households reflects the long-term trend toward delayed marriage and childbearing.
"Growth in the number and share of older adults, along with the limited housing options that younger adults can afford, has led to an increase in multigenerational living."
That was echoed by a study from the Pew Research Center, from 2018, which called living with someone who one isn't romantically involved with "doubling up."
It said: "In 2017, nearly 79 million adults (31.9% of the adult population) lived in a shared household – that is, a household with at least one "extra adult" who is not the household head, the spouse or unmarried partner of the head, or an 18- to 24-year-old student.
"In 1995, the earliest year with comparable data, 55 million adults (28.8%) lived in a shared household. In 2004, at the peak of homeownership and before the onset of the home foreclosure crisis, 27.4% of adults shared a household."
In shared accommodation, the kitchen and bathroom can often be the key areas for disagreements when living with anyone with sub-standard levels of cleanliness.
Website Moving.com listed the top five problems among renters, with "messiness or uncleanliness in shared spaces" in first place.
The remaining issues were "taking without asking," "splitting up costs," "the unexpected 'third roommate'," and "noise complaints."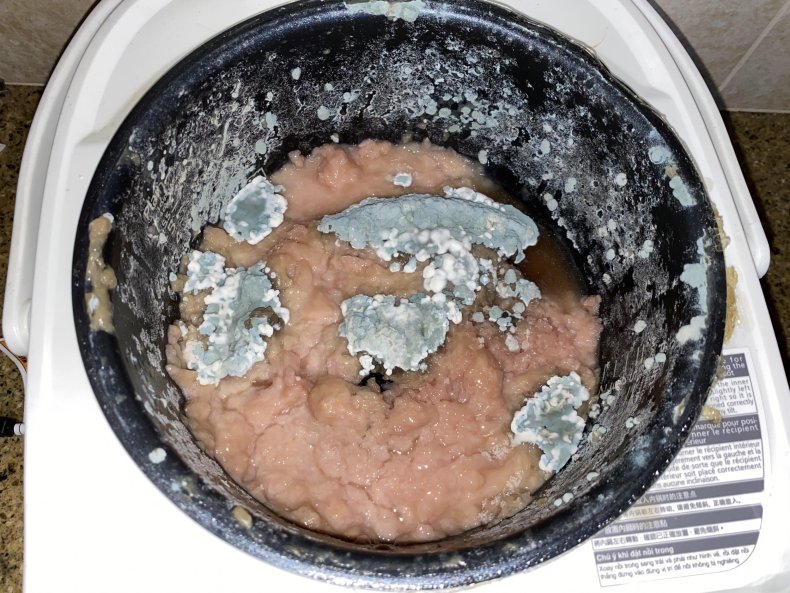 Update 02/25/22 at 3:11 a.m. ET: This article was updated with comment and a photo from Tshoe777.