Roseanne Barr Says Kanye West Is 'Telling the Truth'
Kanye West has a new conservative supporter to add to his growing list: Roseanne Bar.
West has been making headlines for his recent comments on free thought, love of President Donald Trump and most recently his stance that "slavery was a choice." His rhetoric online and in a Monday interview with TMZ have resulted in a wave of criticism and backlash from fans and people offended by his comments. But his dialogue has managed to capture the attention of alt-right pundits, conservatives and Republicans alike, including Barr, who praised the rapper's recent condemnation of former President Barack Obama for his alleged inability to create change in Chicago.
"@kanyewest is telling the truth about Rahm's Chicago," Barr tweeted. "Ppl do not want to hear the truth- that Chicago could be a better city for its citizens, but the establishment is corrupted."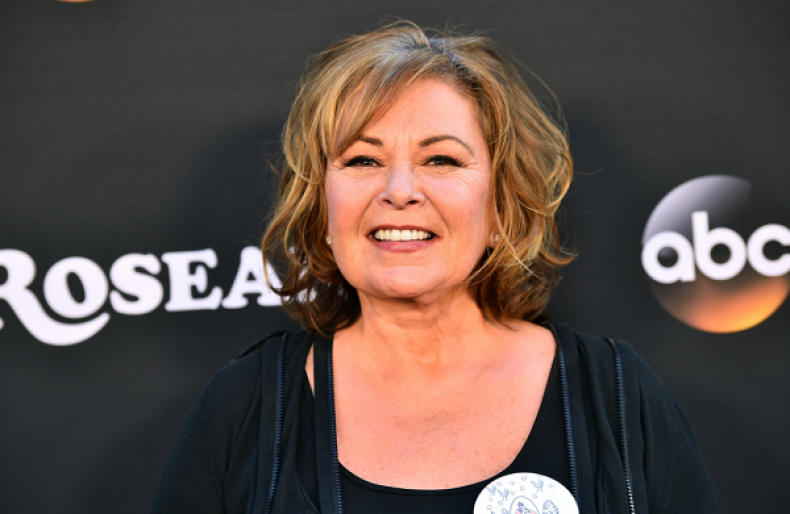 Rahmn Emanuel, who Barr referenced in her tweet, was former President Barack Obama's Chief of Staff from 2009 to 2010. He is currently the mayor of Chicago and up for reelection for his third term in 2019. Emanuel, who has held his position as Chicago mayor since 2011, has long been accused of operating a corrupt office and mishandling the ongoing crime and violence engulfing Chicago.
Barr—a Utah native who plays a blue-collar family woman living in fictionalized Lanford, Illinois on the ABC sitcom Roseanne—offered her sentiments on Emanuel just one week after West, a Chicago native, tweeted: "Obama was in office for eight years and nothing in Chicago changed."
West has since announced his new organization, Donda Social, which aims to help people living in Chicago's roughest neighborhoods who are struggling to receive proper housing, clean water and education. The focus group will also try to combat Chicago's gun violence.
Despite Barr's claims against Emanuel's office, Chicago has seen a decrease in crime recently. The city's police department said there was a 16 percent decline in murders in 2017 after recording 650 murders that year compared to 771 murders in 2016.
In April the department released a report indicating a continued decrease. According to the report, 173 shootings occurred in Chicago in April compared to 245 in April 2017. And 209 people were shot during acts of gun violence in April of this year compared to 305 who were shot during the same month last year.